Koenigsegg To Build 20 Additional CC850 Supercars Due To High Demand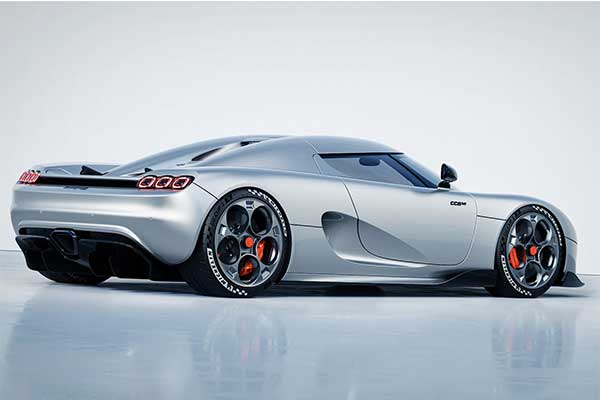 The Koenigsegg CC850 is sold out. That's completely unsurprising, as these special supercars are snapped up almost as fast as a Jesko's transmission can shift. But what's interesting is that the company sold the 50-unit run so quickly, that it ended up deciding to expand the production run by almost half. The Swedish automaker has now decided to manufacture an additional 20 models to appease demanding customers.
"The response to the CC850 is overwhelming," said Christian von Koenigsegg, company founder and CEO. "Producing an additional 20 on top of the planned 50 CC850s is still not even close to demand, but it gives us the chance to consider the brand loyalists to a larger degree, while also welcoming a small portion of new owners."
Koenigsegg says it turned to several long-term clients who had signed up early for the CC850 to ask for their view on raising the total number of vehicles produced to 70, before actually announcing the decision, and the response was positive.
This sort of thing is not uncommon for highly sought-after vehicles across the price spectrum and often appears to be the product of corporate greed. The knock-on effect can sometimes hinder the brand's image, as those who managed to secure a build slot in the initial allocation are occasionally offended by the decreased rarity of their vehicles when they end up for sale or on auction later down the line.
But Koenigsegg doesn't appear to be doing this for money, as most of its cars net the company a very small profit or sometimes none at all – as Christian von Koenigsegg once claimed.
The CC850 pays tribute to the CC8 – Koenigsegg's first production model from 2002. While the two vehicles have similar styling, there's nothing in common underneath the skin. The new model has a twin-turbo 5.0-litre V8 that derives from the mill in the Jesko.