Kylie Jenner Wants You To See Her Exotic Cars (Photo)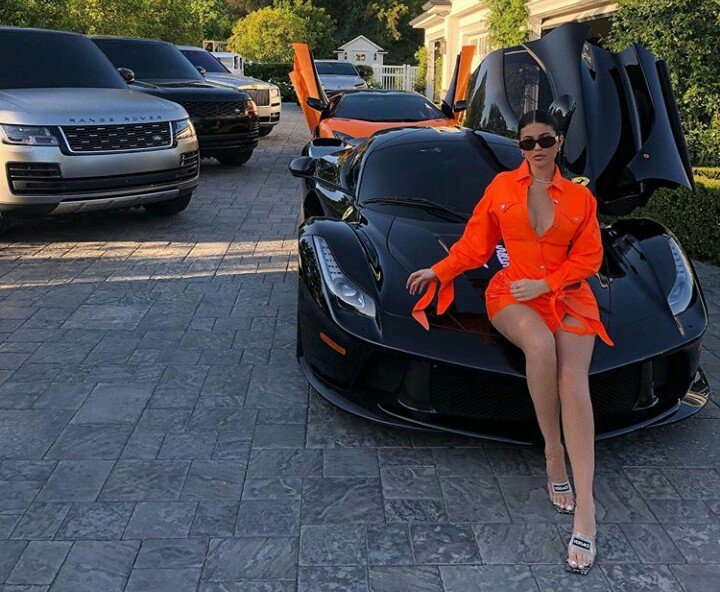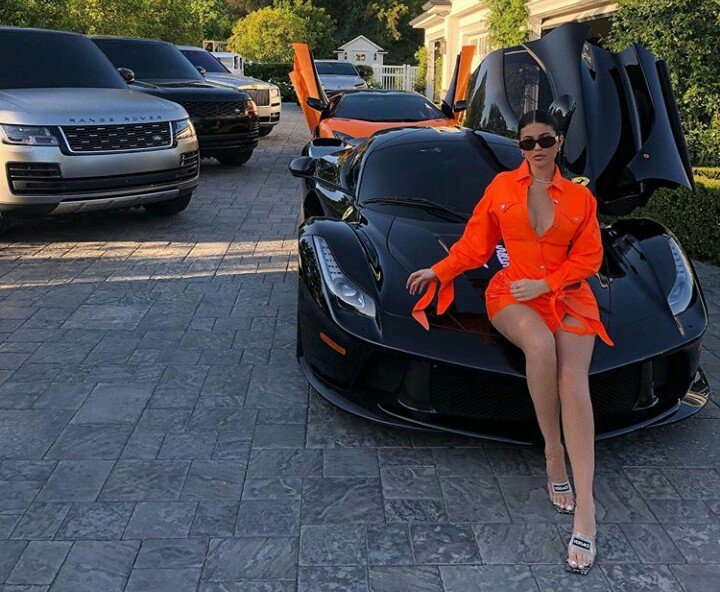 Being a billionaire is one thing, but becoming a billionaire at a very young age is another thing entirely.
This young lady right here is one and can afford to drive whatever car that pleases her. When we say cars, we don't mean ordinary everyday cars. The types of cars we are talking about are referred to as luxury or exotic cars.
Her pose says it all: "Can you see my toys?"
Kylie is one of the very popular Kardashians. She is actually a reality TV personality, model, entrepreneur, socialite, and social media personality. She has starred in the E! reality television series Keeping Up with the Kardashians since 2007 and is the founder and owner of the cosmetic company, Kylie Cosmetics.
At 20, she became the youngest person on the Forbes list of America's Richest Self-Made Women.
In March 2019, Forbes magazine estimated Jenner's net worth to be US$1 billion, making her – at age 21  – the world's youngest self-made billionaire.
Forget about the very obvious Range Rover,  which other car can you identify?
Let's hear from you in the comment section. Let's know how good you're in knowing cars.