Lagos Commissions Eight New Computerised Vehicle Inspection Centers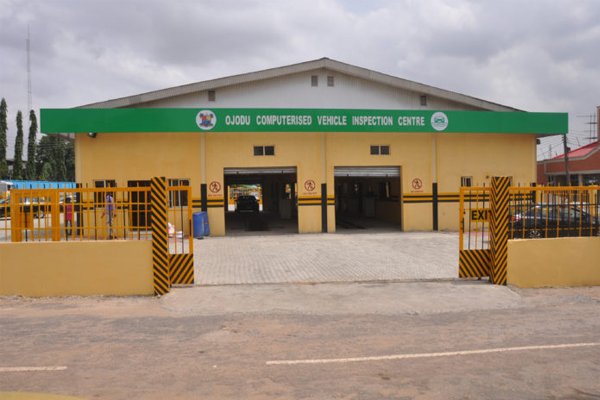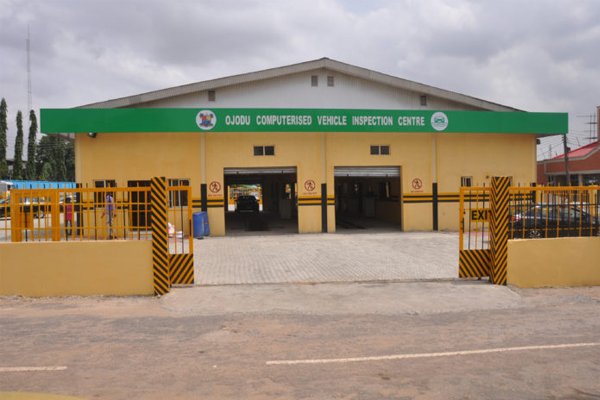 Lagos State Governor, Mr. Akinwunmi Ambode on Wednesday commissioned eight new computerized vehicle inspection centers in addition to the 10 available centers across the state.
The opening of the centers was aimed at ensuring that vehicles plying Lagos roads meet international standard as well as ensure drastic reduction in road carnage, he said.
The exercise, which would be rounded up today would put an end to human-error prone testing in checking the health status of vehicles on the roads.
The eight new centers are spread across locations in Oko-Oba, Ayobo – Iyana-Ipaja, Oko-Afo, Badagry, PWD, Gbagada, Agric-Isawo and Epe. This newly commissioned centers joined the Ojodu and Odogunyan-Ikorodu centers earlier commissioned in April 2017.
With the centers in place, the government plans to completely eradicate physical inspection of vehicles while the issuance of road worthiness certificate would be hinged on the inspection of vehicles at any of the testing center.
Gov. Ambode who was represented by the commissioner for transportation, Mr Ladi Lawanson said 10 more centers would be commissioned before the end of the year. This is part of the state government's plan to replicate the centers in all 20 local government and 37 council development areas in the state.
"We've taken this route to ensure that unlike what happened between 2013 and 2016, when over 416 lives were lost to road crashes and 2,498 injured. Research has however proved that the road crashes on our roads are as a result of human errors which has proved to be responsible for 90% of accidents while mechanical and environmental factors account for only 10%. Today we are proud to say that since the inauguration of the two centers at Ojodu and Ikorodu, 93,768 vehicles have been taken there between April 2017 and December 2017. To this effect, 53,970 vehicles passed, 39,798 failed and 29,977 of those that failed had a retest and passed. It is noteworthy that over 60% of the vehicles that failed was as a result of faulty brakes while others failed due to issues relating to lighting, suspensions, tyres and so on."
The Managing Director of the Lagos State Computerized Vehicle Inspection Service (LACVIS), Prince Segun Obayendo said each of the centers has capacity to inspect 80 vehicles per day.
He commended the governor for putting in place the safety infrastructure which he described as a project to save lives.
"This is about doing the right thing to get the right result by checking the health status of our vehicles. Unfortunately, we have not been doing this in the country, we have compromised on this," he said.