Lagos-Ibadan Railway Project Flagged Off By VP Yemi Osinbajo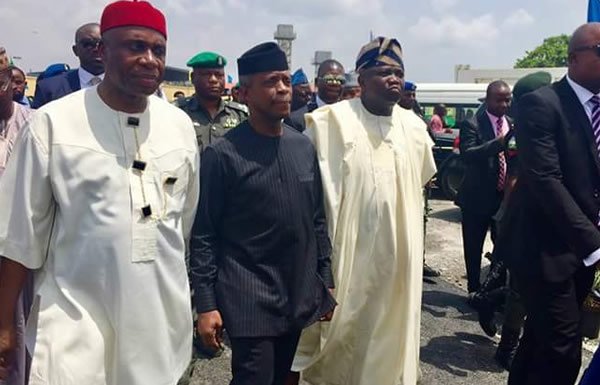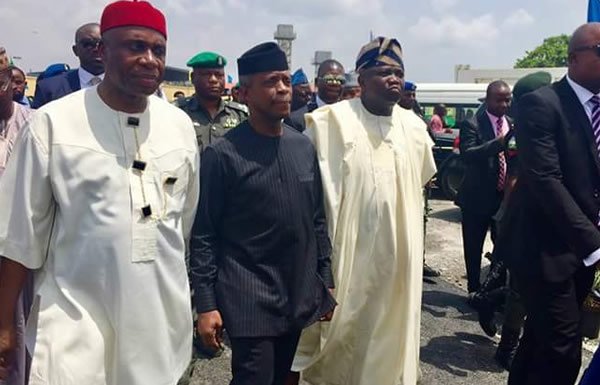 The groundbreaking ceremony of the Lagos-Ibadan Rail line took place today Tuesday 7th March, 2017. The Acting President, Yemi Osinbajo was present at the event with many other dignitaries.
He said the railway will be will be ready in December 2018 as President Muhammadu Buhari renegotiated the project with the Chinese in 2016
According to Osinbajo, "If there is a project close to the heart of the president, it is this rail project he personally promised the people of this nation," .
"Our appreciation goes to the Chinese government, who have always proven to be reliable partners with Nigeria. As some may be aware, we have the entire Lagos-Kano standard guage track, as well as the Lagos-Calabar railway track in the 2017 budget.
"Negotiations of the Kaduna-Kano portion of the track is now completed and this phase is next in line. We have already provided our portion of funding for the Lagos-Calabar route as well. "We expect that negotiations for the foreign component of the funding will be finalised in the next few months. The Lagos-Calabar rail will come on stream.
"An active and vibrant railway system confers many benefits on society, and our ultimate goal is to restore the railway using culture for both commercial and personal travels. "The national railway project will create up to half a million jobs, and facilitate the movement of over 3.2 tonnes of cargo per annum."