Lagos State Govt. Responds To Manhole Complaint In Less Than 24Hrs (Video)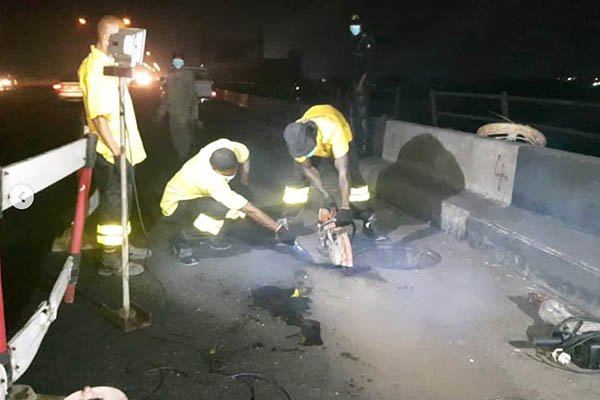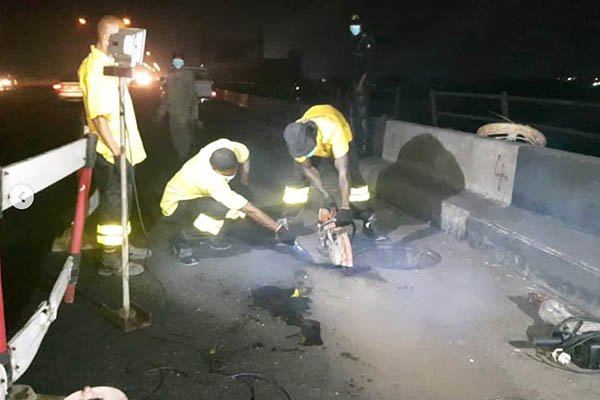 The Lagos State Public Works has swiftly restored the uncovered manhole on the Eko Bridge, Apongbon Lagos.
After the video below went viral on social media, the LSPWC  has quickly responded barely 24 hrs after. Someone shared the video online to lament the threat the manhole posed to commuters using the bridge.
In a swift response, LSPWC took to Instagram to announce the replacement of the cover of the hazardous manhole.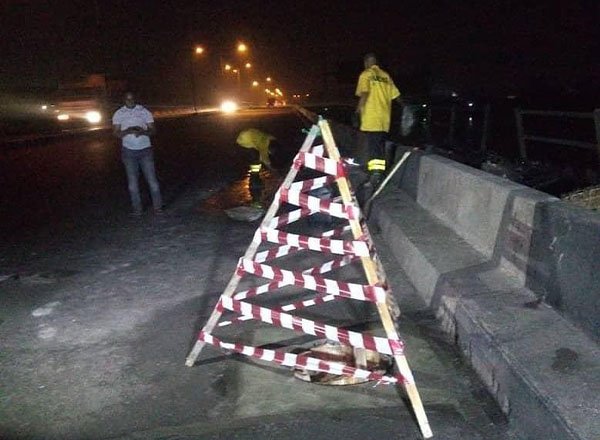 LSPWC wrote, "Last night, the civil work for the reinstatement of the vandalized manhole cover on Eko bridge Apongbon inward Ijora was effected."
AutoJosh had reported that in an attempt to bridge the gaps between the government and the people, LSPWC has released the agency's handles to enable Lagosians to report bad roads. See details HERE
VIDEO OF THE MANHOLE