Lagos Ride: Lagos State Unveils Ride-Hailing Taxi Scheme
Lagos State Governor, Mr. Babajide Sanwo-Olu, has unveiled a new e-hailing taxi scheme to redefine road transportation in the State.  The Governor, on Thursday, signed a partnership agreement with CIG Motors Company Limited for the take-off of the "Lagos Ride" scheme with a pilot fleet of 1,000 units of brand new Sport Utility Vehicles (SUVs). Lagos Ride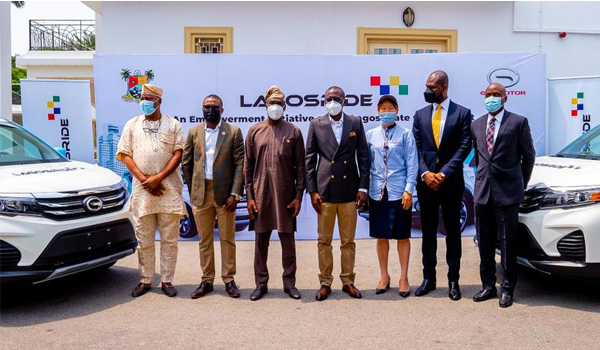 IBILE Holdings Limited, a State-owned corporation, will be driving the two investment agreements on behalf of the Lagos State Government.
Sanwo-Olu said the new ride-hailing taxi was a social intervention programme. Lagos Ride
He said the "Lagos Ride" scheme was in fulfilment of his administration's desire to give residents a better choice in road transportation by offering a safe, efficient and modern cab model in line with the policy thrust of his Government's T.H.E.M.E.S agenda.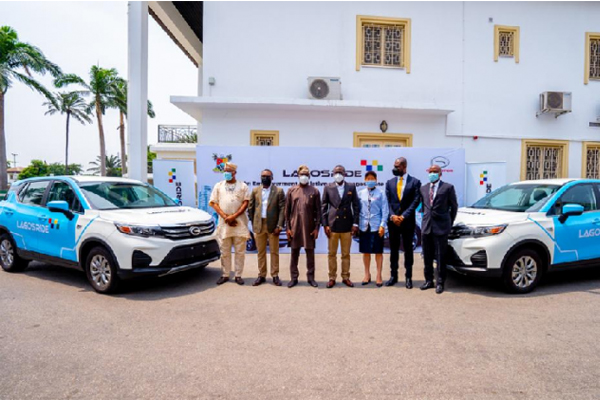 The scheme is to be known as "Lagos Ride". It is in fulfilment of our desire to give Lagos residents better transportation choices. The modern ride-hailing service is one of the State Government's socio-economic intervention programmes, which will be professionally managed in line with global best practices. Lagos Ride
Under the taxi scheme, Sanwo-Olu said the Cooperative Society in the Ministry of Wealth Creation and Employment would give operators brand new SUVs for a period of four years, during which they would pay a monthly instalment. At the end of the credit tenure, the operators will have the opportunity to fully own the cars.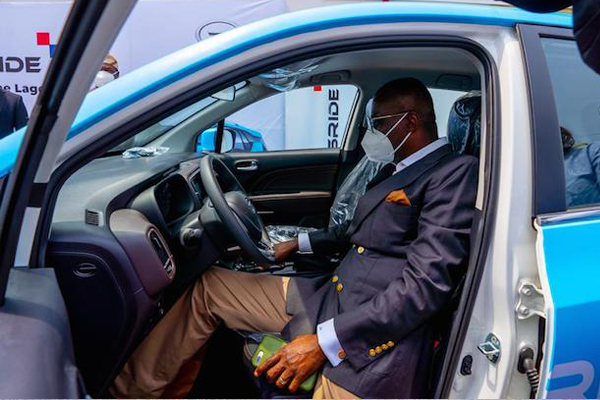 The Governor said the scheme would offer operators a flexible repayment plan and affordable savings for vehicles' maintenance.
Chairman of CIG Motors Company Limited, Diana Chen, pledged the full commitment of the automobile firm to the agreement.
The highpoint of the event was the signing of the partnership agreements by the Managing Director of IBILE Holding Limited, Mr. Abiodun Amokomowo, and the Vice Chairman of CIG Motors Company Limited, Mr. Linus Idahosa in the presence of the Governor, Deputy Governor, Dr. Obafemi Hamzat, and Lagos Attorney General, Mr. Moyosore Onigbanjo, SAN. Lagos Ride