Lagos State Government Bans Trucks, Trailers From Plying Roads The During Day time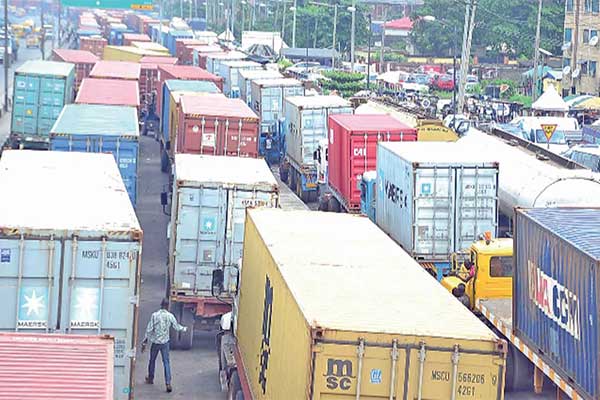 The Lagos State Government on Wednesday, January 27, banned trucks and trailers from plying roads during the day time. The state Commissioner for Transportation, Frederic Oladeinde, made the announcement in Ikeja. He met with various truck and trailer owners in the state. According to him, trucks and trailers were now restricted to night operations on dedicated routes. The time given is between the hours of 9 pm to 6 am daily. This is in order to avert rising carnage's on roads during the daytime.
He said the move was necessary as the Apapa area of the state has been rendered less profitable for investors.  in all sectors due to the gridlock and activities of truck drivers along the axis, appealing further to Stakeholders to cooperate with the State Government to remedy the situation. It is a common sight in the city of Lagos that large trucks and trailers cause more harm than good to the motorist. Over the years, there have been records of accidents along major routes in the state. This is mostly caused by careless driving by truck/trailer drivers or indiscriminate parking of these vehicles on the roads.
This is a welcome development as this initiative is already done in many foreign countries of the world. The ban on trucks and trailers during the day will reduce accidents and will also ease off traffic on our major roads.