Lagosians Call For Total Ban OF Commercial Motorcycles 'Okada' – LASG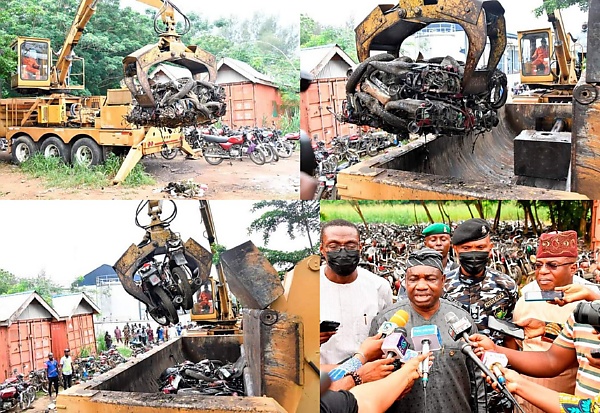 LASG says it is considering a total ban of commercial motorcycles in all local government areas of the state.
Since the ban, LASG said there has been 86% reduction in crime rate, 63.7% decline in okada-related accidents.
Participants at a stakeholders' forum convened to review the ban on commercial motorcycles in six local government areas have unanimously called for a total ban on the mode of transportation in the state.
Commissioner for Information and Strategy Mr. Gbenga Omotoso, who made this known, explained that Governor Sanwo-Olu mandated a committee to engage stakeholders and review the ban, which took effect on June 1, 2022.
Omotoso noted that data available after the ban indicated an improvement in security, a reduction in motorcycle accidents and lower admission of 'ókada' victims in hospitals.
The Commissioner said :
"After seeing the results of the ban in the six local government areas, many Lagosians have been calling on the government to expand the ban. Some say it should be statewide, considering the present anxiety over security. Mr. Governor has mandated us to have this meeting to discuss what next".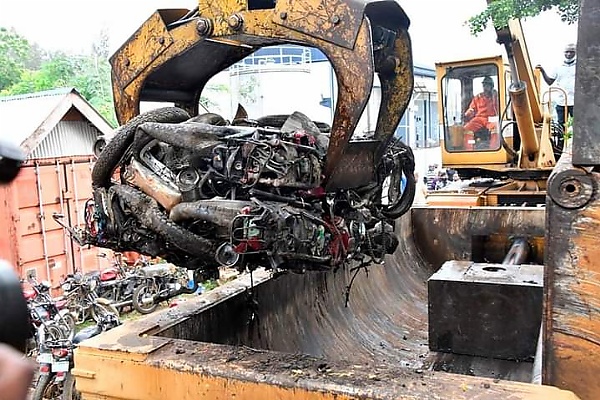 Commissioner for Transportation Dr. Frederic Oladeinde said an anti-okada squad was inaugurated to aid the police and task force in enforcing the ban.
The Commissioner said:
"In the affected areas within the period under review, available records show that crime and accident rates reduced by 86% and 63.7% while 7,500 motorcycles were impounded and crushed".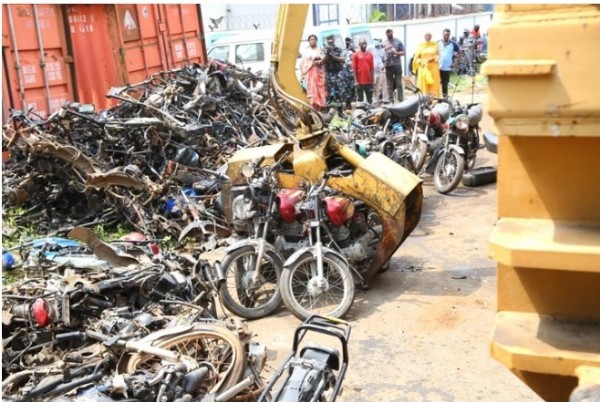 He said the forum was convened "to reignite the State's commitment to tackling insecurity, crime, non-compliance to safety rules and traffic regulations as well as underground activities perpetuated by non-State actors with the use of Okada".
Oladeinde gave an assurance that the State Government would consider the views at the forum in taking further decisions on the okada menace.
Also at the event were security chiefs, traditional rulers and religious leaders, who were all in support of a ban on commercial motorcycles operating in Lagos.
Oba Segun Ajasa of Onigbongbo said :
"Okada should be banned all over. What is good for the goose is good for the gander. It is used to steal and snatch phones. Okada is not a good thing because the riders are looking for fast money. That is our experience".
The Grand Chief Imam of Ikorodu Division, Fadheelat Sheikh Seifudeen A. A. Olowo-Oribi, applauded Governor Sanwo-Olu for providing various empowerment programmes for youths.
Sheikh Olowo-Oribi noted that many okada riders have arms and ammunition in their possession.
"Tell Mr. Governor to make the ban total across local governments to ensure safety all over the State", he said.