LASTMA's BODYCAM, Okada Ban Extended To 4 LGAs, UK PACT Visit DG NADDC, Emirates Cancels Nigeria Flights, News In The Past Week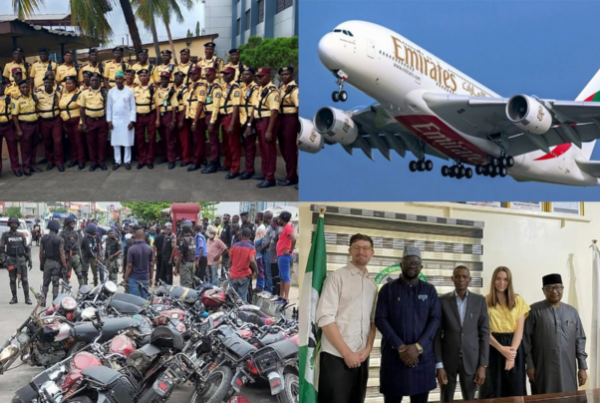 LASTMA deploys more BODYCAM, Okada ban extended to 4 LGAs, UK PACT visit DG NADDC, Emirates cancels Nigeria flights, news in the past week.
LASG Deploys More Body Camera To LASTMA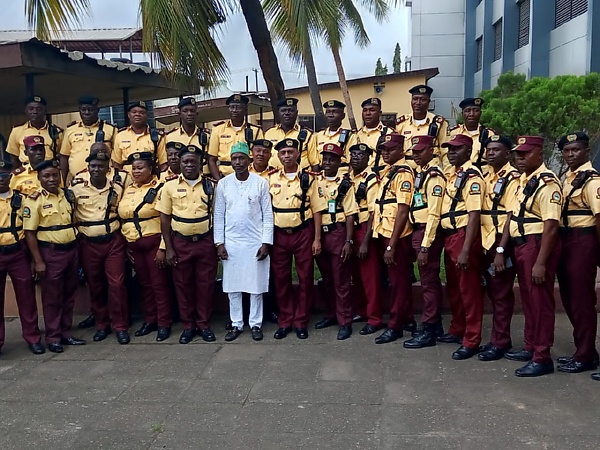 The Lagos State Government has deployed more body cameras (BODYCAM) to Lagos Traffic Management Authority (LASTMA) personnel as part of efforts to enhance transparency in traffic management and enforcement across the Lagos metropolis.
It said that the deployment of more body-worn cameras will ensure increased credibility and confidence in the delivery of effective traffic management and enforcement duties.
UK PACT Visit DG NADDC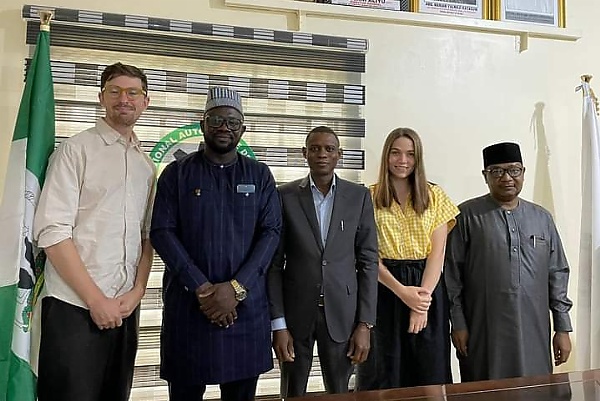 UK Partnering for Accelerated Climate Transitions (UK PACT) visited the DG of National Automotive Design and Development Council (NADDC) to support Electric Vehicles (EVs) in Nigeria.
UK PACT, a programme funded by the UK Government, supports countries to have high emissions reduction potential to accelerate their climate change mitigation efforts.
NADDC is Championing the development and utilization of carbonless Electric Vehicles (EVs) and Autogas programme in Nigeria.
LASG extends Okada ban to four LGAs
The Lagos State government also announced a ban on the operations of commercial motorcyclists called Okada in four additional LGAs of the state and six LCDAs.
The affected LGAs are Kosofe, Oshodi-Isolo, Shomolu, and Mushin while the LCDAs are Ikosi-Isheri, Agboyi-Ketu, Isolo, Ejigbo, Bariga and Odi-Olowo. The ban takes effect on 1 September.
Emirates Cancels Flights In And Out Of Nigeria
Emirates Airlines announce it will suspend flights operations in and out of Nigeria from September 1st after failing to repatriate $85 million in ticket revenues from the country.
Nigeria top list of 12 African countries blocking foreign airlines from repatriating $1b to their home countries.
As of May 2022, Nigeria was hanging onto $450 Million (45%) in funds belonging to foreign airlines.