LASG-CIG Car Assembly Plant, AFRICAR Qute Cars, NCS Not Auctioning Cars, Sanwo-Olu Inspects Red Line Projects, News In The Past Week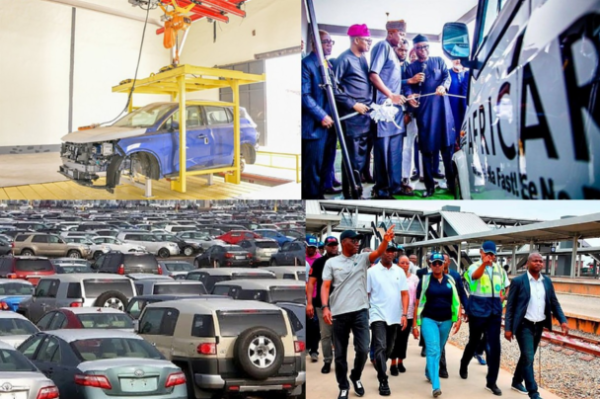 NADDC-AFRICAR Qute Cars, NCS not auctioning 7000 Cars, Sanwo-Olu inspects Red Line Project, LASG-CIG Car Assembly Plant, news in the past week.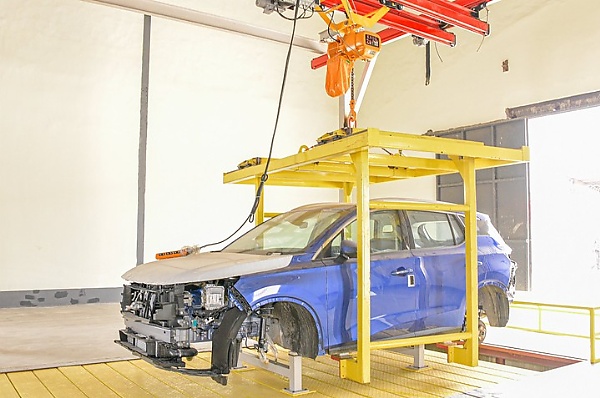 Governor Babajide Sanwo-Olu on Thursday visited GAC Motors assembly plant that is being jointly set up by the Lagos State Government and CIG Motors.
When it becomes operational later in the year, the massive vehicle facility at Ogba in Lagos State will be able to produce 5,000 vehicles per year in the first, after which it will be pushed to 10,000 per year.
The plant has wheel balancing chamber, spraying booths, maintenance hall, noise testing chambers, sprinkling arena to test for roof leakage, staff lounge and auto parts warehouse.
NCS Not Auctioning 7000 Cars
The Nigerian Customs Service (NCS) also announced that it is not auctioning 7000 vehicles, urging Nigerians to always refer to its e-auction platform.
NCS also listed terms and conditions as well as requirements that interested members must have to take part in the e-auction bidding process.
NADDC, AFRICAR, Unveil Bajaj Qute Cars For Taxi Services
National Automotive Design and Development Council (NADDC) in partnership with Stallion Group's AFRICAR unveils Nigeria-assembled Bajaj Qute car for taxi services in Ibadan.
AFRICAR is a modern ride hailing service with dedicated vehicles built in Lagos, Nigeria by the Stallion Group. It said that the Qute car is environmentally friendly, with 50% lower carbon emissions than average car.
Sanwo-Olu Inspects Red Line Projects
Earlier in the week, Governor Babajide Sanwo-Olu inspected the Lagos Rail Mass Transit (LRMT) Red Line project – the fourth time in a year.
He said that Red Line will have the capacity to transport over 500,000 passengers daily when it becomes operational in the first quarter of 2023.
The 37-kilometre-long rail infrastructure has eight stations and it is expected to reduce travel by over two hours. It will traverse from Agbado to Oyingbo, in the first phase, while terminating at Iddo in the second phase.