The 10 Leading Transport Companies In Nigeria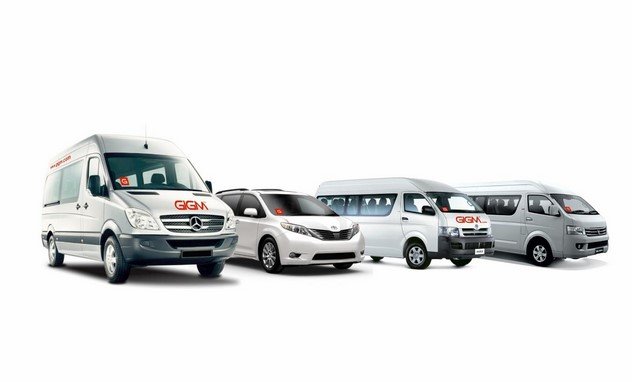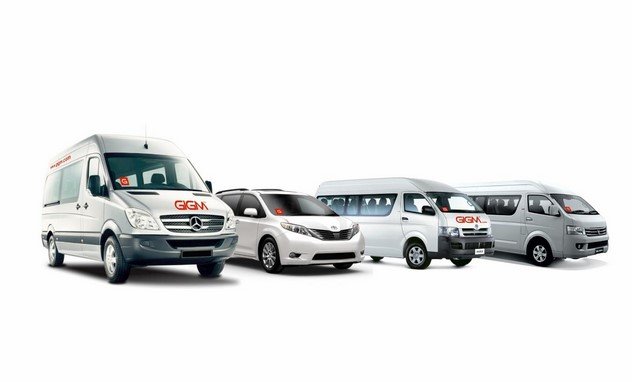 Majority of the travelers in Nigeria adopt traveling by road more than any other means of transportation. Most travelers also prefer to use commercial vehicles instead of using their private cars. The reasons why most people use of public transport include (but not limited to):
It is relatively cheaper.
Saves you from the stress of driving.
Bad roads which discourage some folks from using their private cars
First trip to a none familiar location.
Be it as it may, different people have different reasons for the choice they make.
Without veering off the topic, let's go straight to the point. We are about to list the leading and most patronized public transport companies in Nigeria.
1. God is Good Motors (GIGM):
GIGM has been on the map since the year 1998. It is one of the leading public transport companies in Nigeria and are as well one of the most technologically advanced motor company in Nigeria.
GIGM is a family owned business and their headquarters is seated in Benin, Edo state. GIGM have seven departments namely: finance, administration, operations, customer-care, fleet, executive management and engineering services. Recently, they have their pickup service where they can pick you up from some points along the traveling route.
GIGM operates in over 10 states in Nigeria cutting across five of the six geo political zones of the country and they have a total of 31 terminals in Nigeria.
In the year 2016, they won the Most Innovative Transport Company in Nigeria by African Center for Supply Chain.
2. ChiscoTransport Ltd:
Chisco Transport Ltd was established in 1981 by Chief Dr. Chidi Anyaegbu (MFR) who evolved from a micro auto parts retailer into a leading transporter which also diversified to logistics.
The transport company can boast of over 500 fleet capacity, warehousing, transportation, distribution networks and operational efficiency of over 35 years. They are also visible across Nigeria and the West Coast of Africa.
Some of their services include haulage; warehousing and product distribution; courier & cargo delivery; auto parts dealership etc.
They have a total of 26 terminals in Nigeria and one terminal resides in Ghana.
As part of their services, you can also book their services from the comfort of your home.
3. GUO Transport:
GUO was founded in the year 1980. GUO Transport Company Ltd. is a division of G. U. Okeke & Sons Ltd. A household name in the transportation industry and one of the largest provider of intercity and interstate transportation, serving more than 200 destinations across Nigeria and West Africa with a modern, environmentally friendly fleet.
GUO have a total of 52 terminals in Nigeria and one terminal in Ghana.
You can as well book your bus from the comfort of your home.
4. Young Shall Grow Motors Ltd:
Young Shall Grow Motors Ltd was founded in 1972 by Dr Chidi Amaechi and have since then grown from a small company in eastern Nigeria to a group of flourishing companies.
They are known for their luxurious buses made available for travelers.
They have over 60 terminals residing in the various states in Nigeria.
5. Peace Mass Transit:
When you go to the south eastern part of Nigeria, Peace Mass Transit is on top of the food chain. Their transport services spread across the major cities in our dear nation Nigeria.
They have a total of 42 terminals across the nation.
6. ABC Transport:
ABC Transport Plc commenced operation in road passenger transportation on February 13, 1993 as an off-shoot of Rapido Ventures with a view to running a modern road transportation system in Nigeria.
In March 2003, Capital Alliance Private Equity (CAPE) acquired 30% shares of ABC Transport. With the acquisition, Capital Alliance (Nigeria) became stakeholders in ABC TRANSPORT, a partnership that re-positioned the company for greater performance.
ABC Transport have their ultra modern terminals, with comfortable lounges in various cities like Lagos (Jibowu & Amuwo-Odofin), Aba, Owerri, Port-Harcourt, Abuja, Enugu, Onitsha, Umuahia, Jos, Mbaise, Bolade, and Accra (Ghana).
7. Cross Country Limited:
Cross Country Limited is a Transportation and Logistics Company Operating in Nigeria and the ECOWAS sub region. It was incorporated on May 2, 2001.
Cross Country have a total of 28 terminals spread across various cities in Nigeria. They have two of their terminals residing in Ghana and Republic of Benin.
8. Benue Links:
This is a state owned transport company that has their headquarters in Main Terminus, Gboko Road, Near Food Basket Round-About, Wurukum, Makurdi Benue State.
It was established with just 10 buses in the year 1988.They have their terminals in almost all the major cities in the country. The company is made up of 5 departments which are: finance department, maintenance department, administrative department, commercial department and traffic department.
9. Bonny Way Motors Limited:
Bony Way Motors Limited was incorporated on 4th June 1998. It commenced business in 1998. Bonny Way Motors commenced the road transport with two municipal buses bought from Lagos state. The young company further boosted in 2002 and 2004 after two buses were added to their fleet. The two new buses operated between Lagos and northern part of the country while the rest operated between Lagos and eastern part of the country.
They run daily night bus trips to major Nigerian Cities in a bid to save time avoid rush and then to travel Easy. They have their head office at 21, Otto Causeway, opposite Leventis Building, Otto Bus-Stop, Oyingbo, Lagos.
Presently, they have a total of 17 terminals in the country.
10. Big Joe Ventures:
Big Joe Ventures was established over 25 years ago. They are one of the numerous players in the transportation sector of the country. Big Joe Ventures Ltd is a limited liability conglomerate into transportation, water bottling and logistics.
They have a total of 15 terminals spread across the nation.
The pictures on their website homepage are very different from the rest. Go find out yourself.
The transport company in the country is growing and there are some other fast rising motor companies not mentioned in this list. You can use our comment section below to tell us the transport companies you think we omitted.