Wow!!! Take A Look At The Number Of Cars And Engines Toyota Produced In 2018 Just In North America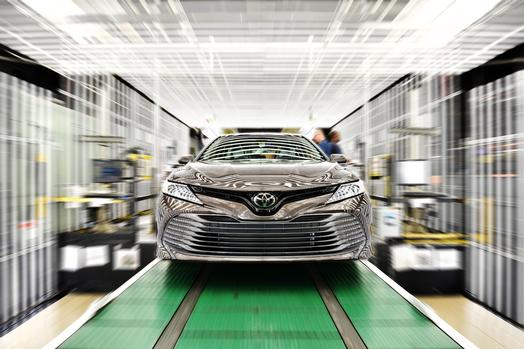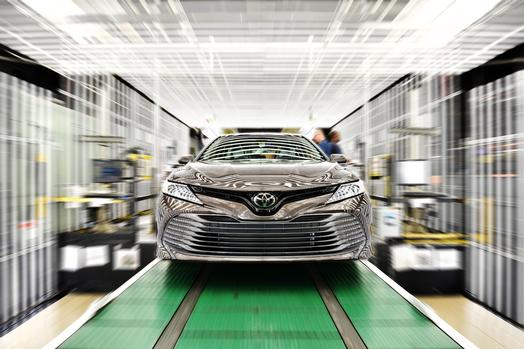 Toyota still stands out to be one of the richest car companies in the world. They are at the top of the food chain with their market capitalization of ₦72 trillion ($199 billion).
Just in the year 2018, Toyota built 1,935,230 vehicles at its North American vehicle assembly plants. With the already existing statistics, it can be gathered that over 38 million Toyota cars have been produced in North America since 1986.
There is this philosophy that Toyota has – "To build where they sell and buy where they build". According to Toyota, positive economic factors such as low fuel prices, continued stability in the overall economy and strong customer demand for trucks and SUVs were all key drivers for their 2018 production.
"Every part and every vehicle that rolls off the line reflects our commitment to safety, quality, value and, above all, our passion for exceeding customer expectations," said Chris Reynolds, chief administrative officer, Manufacturing and Corporate Resources, Toyota Motor North America. "Our ongoing success is due to the hard work and dedication of team members at our 14 manufacturing plants in North America."
By the year 2021, Toyota will open their 15th manufacturing plant in Huntsville, Alabama. It's going to be a $1.6 billion joint venture with Mazda. The plant will have a capacity of 300,000 and employ 4,000. (Toyota's investment is $800,000 with plans to build 150,000 Corolla.)
Toyota produces 13 models in North America including: Avalon, Camry, Corolla, Highlander, RAV4, Sequoia, Sienna, Tacoma, Tundra, Lexus RX 350, Lexus ES 350, Yaris and Yaris iA. Toyota directly employs more than 47,000 people.