Leaked Images Of The Production Version Of The Kia EV5 Spotted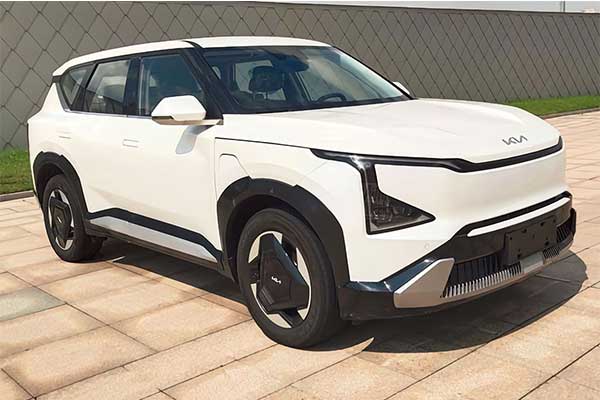 Kia's new EV5 electric SUV is not due for its official release until later this month. However, new leaked images show the compact SUV in full. We got our first look at the Kia EV5 in concept form in March, a week after releasing its flagship EV9 SUV.
While the EV9 is Kia's largest electric SUV so far, the EV5 will be smaller than the current EV6, Kia's first dedicated electric car. Like the EV9, the EV5 is also influenced by Kia's new "opposites united" design philosophy, emerging throughout its lineup. New style features include a Digital Tiger Face up front, replacing its signature "Tiger Nose" grille.
Kia's new electric SUV is slated to ride on The Hyundai Motor Group's E-GMP platform, used to power EVs such as the IONIQ 5 and EV6. However, rather than using the 800V architecture, it's expected to utilize a 400V system to accommodate a lower price point.
The base version will have more battery capacity than the EV6 (77.4 kWh), reaching upward of 82 kWh. A longer-range model is expected to feature over 600 kilometers (372 miles) of range.
Last month The Korean Car Blog reported that the EV5 will be revealed at the Chengdu Motor Show in China, which starts on August 25. The report also noted the electric SUV would begin "within the standard 50 million won range," or around $40,000. The long-range variant will start at around 57 million won (around $42,600).
Meanwhile, leaked images from the Ministry of Industry and Information Technology show the Kia EV5 in production form.