Lewis Hamilton Cruises A Mercedes-AMG One After Work (Photos And Video)
Since the Formula 1 season is over, fans may wonder what Lewis Hamilton does with his spare time. Well, that question has been answered because he was spotted cruising a Mercedes-AMG One Hypercar. With the hypercar set to finally arrive next year, Hamilton jumped behind the wheel in a new marketing campaign released on the brand's official channels and on select international TV stations after the final race of the F1 season in Abu Dhabi.
The ad shows the car in its final development stages. It will also set the stage for the introduction of two more electrified models. The Brand will also launch a new AMG technology label "E Performance". The AMG One is being shown alongside Hamilton's 2020-spec F1 car in the advert. In a statement, Hamilton said. "I can still hardly believe that there will soon be a hypercar with a Formula 1 engine". Hamilton further added "We won the world championship with this engine in 2015, and I was involved in its development for a long time. I was able to drive the Project One during the film work for the new campaign, and I'm very proud of the extraordinary effort Mercedes-AMG has invested in this project. This car is absolutely unique."
Powering this exotic machine is a 1.6-litre V6 hybrid-gasoline engine. It also comes equipped with direct injection and an electrically supported single turbocharging.  The engine is taken straight out of the Mercedes-AMG Petronas Formula 1 racing car and develops over 1,000 horsepower. Positioned in front of the rear axle, the engine can be revved up to 11,000 rpm. As seen in the video, the car also features numerous active aero features borrowed from motorsport development.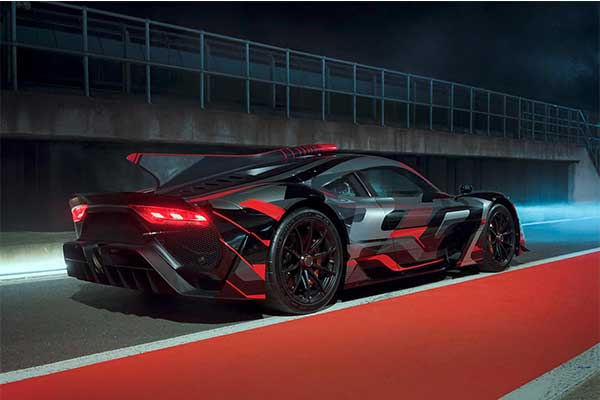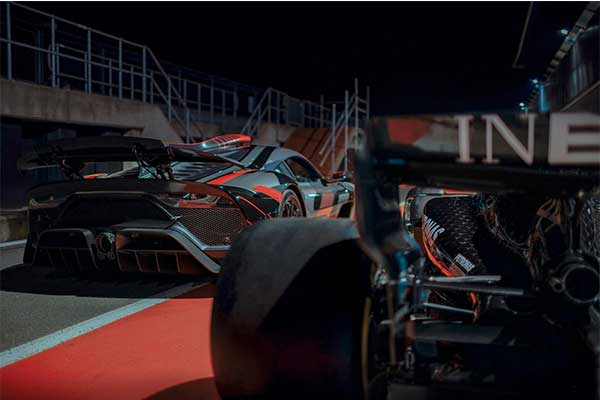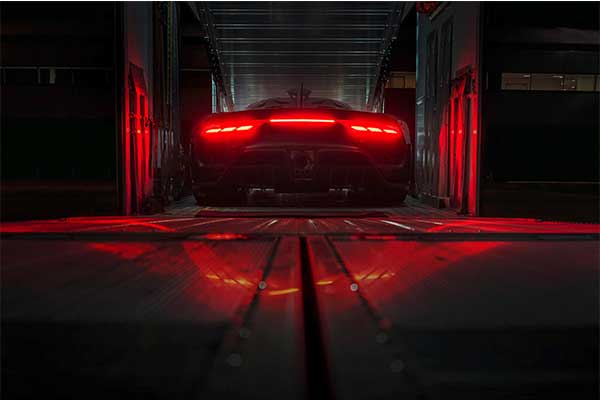 Video