Lexus Teases 2024 GX SUV With A Boxy And Rugged Looking Styling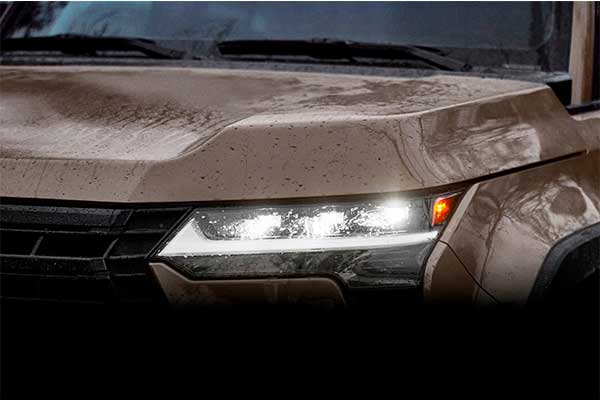 At long last, an all-new Lexus GX is on the way. The Japanese luxury brand teased the 2024 GX for the first time today, and the redesign will mark the first major update for the full-size SUV since the current generation debuted for the 2010 model year.
The teaser shots of the 2024 Lexus GX showcase a significant departure from its predecessor, particularly in the lighting department. The new model features angular LED headlights that are sleeker and more simplified compared to its previous design. These headlights are seamlessly connected to the bumper intakes, surrounding a black spindle grille that ditches the traditional chrome accents – at least in the trim edition, we're looking at here. Notably, the bonnet boasts a distinct bulge, reminiscent of previous generations of the Range Rover, albeit with a modern twist.
There's a little tab on the rear window that suggests it will still be possible to open it separately from the tailgate. It's unclear whether the tailgate will still open from the side, or if it will adopt a top-hinged hatch. That side-hinged tailgate was a leftover from the Toyota Land Cruiser Prado, the GX's twin. That design allowed for mounting a spare tire to the outside, though the GX hasn't had one in some time.
Lexus doesn't give away much more than that. The text of its teaser says: "Don't call it a comeback. The all-new 2024 Lexus GX, coming soon." The new GX reportedly rides on the GA-F body-on-frame platform. It also allegedly gains the automaker's latest hybrid powertrains.