LG Energy Solution And Hyundai Set To Build A $4.3 Billion EV Battery Plant In Georgia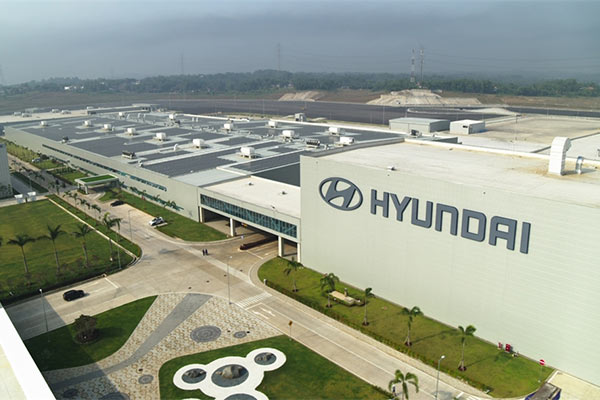 South Korea's Hyundai Motor Group and LG Energy Solution (LGES) just announced that they will build a $4.3 billion EV battery plant in the state of Georgia.
The two companies signed a memorandum of understanding in a signing ceremony today at LGES's headquarters in Seoul. The two companies will 50/50 jointly open their new EV battery plant in Bryan County, south of Savannah. It will be adjacent to Hyundai Motor Group Metaplant America, currently under construction.
The annual production capacity of Hyundai and LG's new battery plant is 30 GWh, and it will be able to support the production of 300,000 EVs annually.
The Biden administration's Inflation Reduction Act (IRA) offers a $7,500 tax credit for EVs that meet domestic manufacturing requirements – and that includes their batteries – as well as incentives for companies to build manufacturing hubs for EVs, batteries, and clean energy.
But Hyundai's EVs, along with its Kia and Genesis EV models, currently don't qualify because they don't meet those domestic manufacturing requirements. So the Hyundai Motor Group and LGES have decided to make their latest major joint industrial investment in the US. "Two strong leaders in the auto and battery industries have joined hands, and together we are ready to drive the EV transition in America," LGES CEO Youngsoo Kwon said in a statement.
In April, Hyundai Motor finalized a $5 billion EV battery joint venture in the United States with SK On, a battery unit of SK Innovation Co Ltd, boosting electrification efforts in its largest market.