Loaded Tanker Explodes And Left Several Cars Burnt Along Lagos Ibadan Expressway (Video)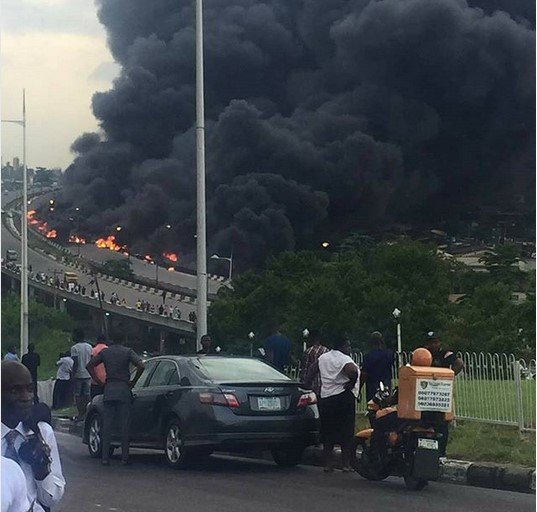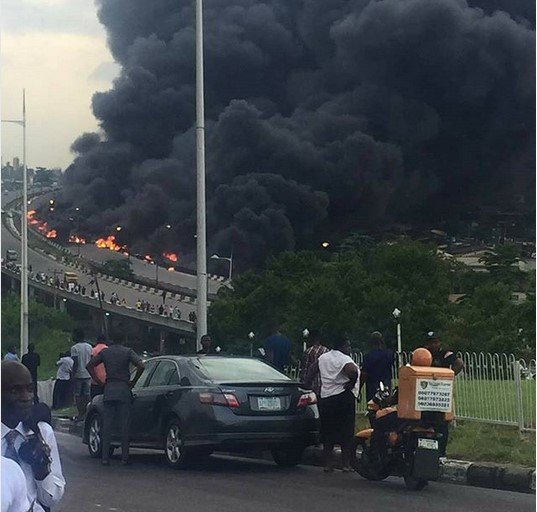 This ugly incidence took place earlier today around Otedola bridge along Lagos-Ibadan expressway. The loaded tanker that caught fire ended up getting other vehicles around it burnt.
At this point, we are not sure if there were lives lost to the inferno.
This is an ugly scene and we pray we don't fall victim.
Watch the video below