Loaded Tanker Flips And Spills Its Content At Isolo, Lagos State (Photo)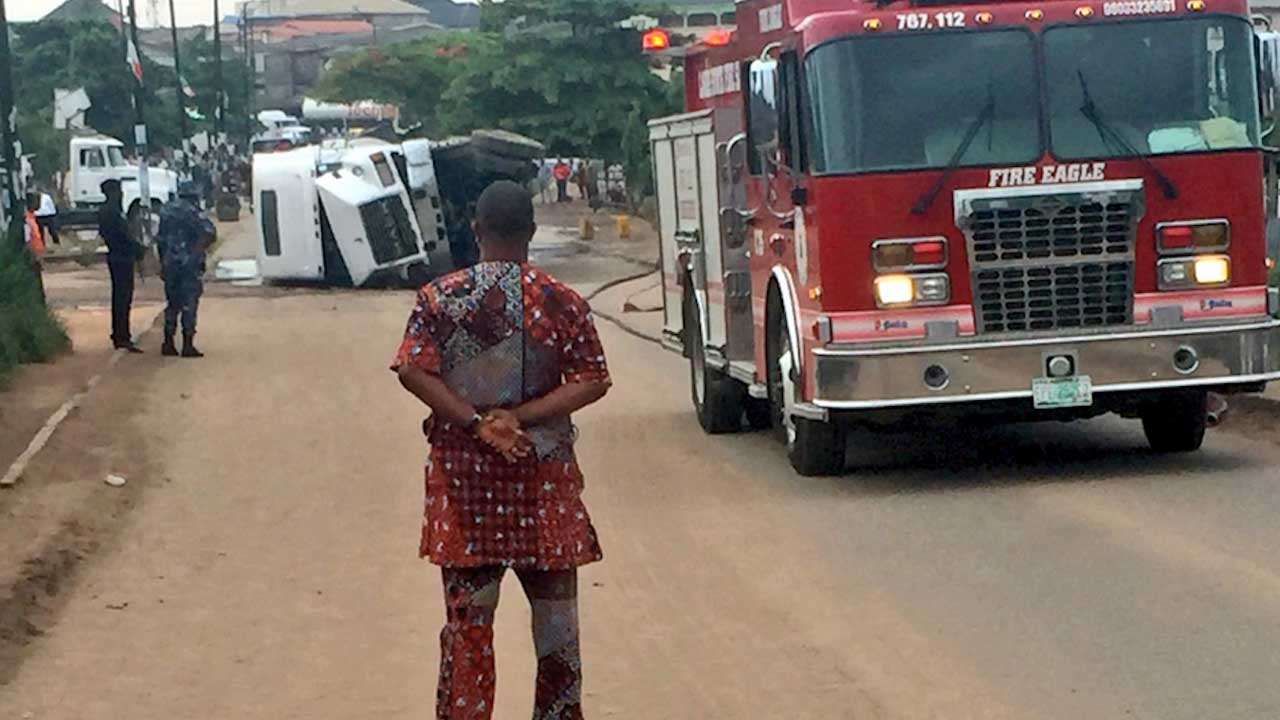 A major tragedy was averted, yesterday, at Oke-Afa, Isolo area of Lagos State, after a tanker loaded with petroleum product flipped and spilled its content.
According to the information we've been able to gather, the mishap occurred around 4:55 pm and the reason behind the accident can be traced back to bad road.
The tanker left the Nigerian National Petroleum Corporation, NNPC, depot around Daleko, in Ejigbo Local Council Development Area, after loading, heading outward Ejigbo, when the tanker fell on reaching a bad spot close to Oke-Afa Bridge.
In a bid to avoid fire disaster, vehicles heading outward Ikotun, Ejigbo, Jakande Estate and other areas around the axis were diverted by residents to avert fire outbreak.
All these diversion caused a major traffic jam which left several commuters stranded. Several vehicles were lined up for hours without making any move. Several passengers in commercial vehicles had to alight and find their way.
A lot of people taking the route were left stranded because they could hardly find a way to get home; no tricycles.
The only alternative means to convey these stranded passengers was just the use of motorbikes aka 'Okada'. Commercial bike-men used the opportunity to skyrocket the fare. Commuters had to pay more than usual.
The fire service vehicle heading to the accident scene was also trapped in the traffic. It's time we had emergency lanes on our roads for situations like this.