See The Loaded Trailer That Pulled Down Electric Wires At Ikeja (PHOTOS)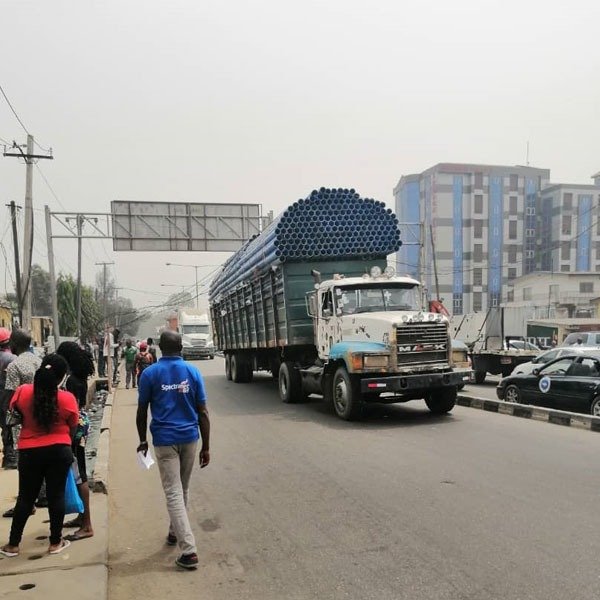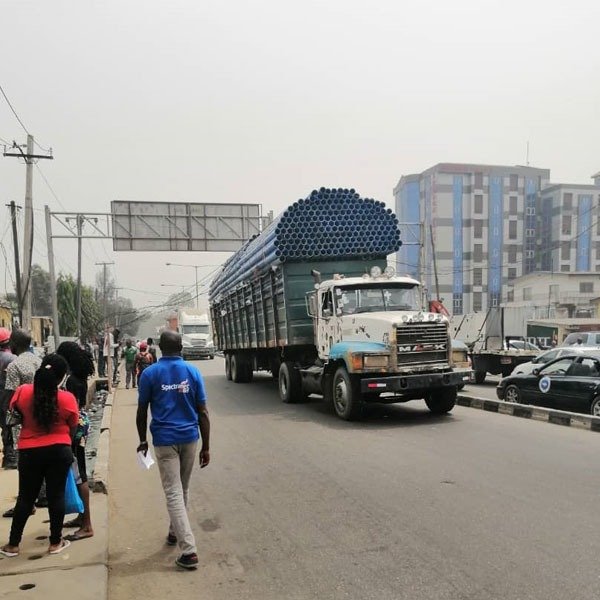 Earlier today, a heavily loaded trailer carrying PVC pipes pulled down electric wires with the pole.
The accident occurred after Welfare inward Ikosi junction, along Kudirat Abiola Way in Ikeja, Lagos.
One of the poles fell on a power generating set in a private residence.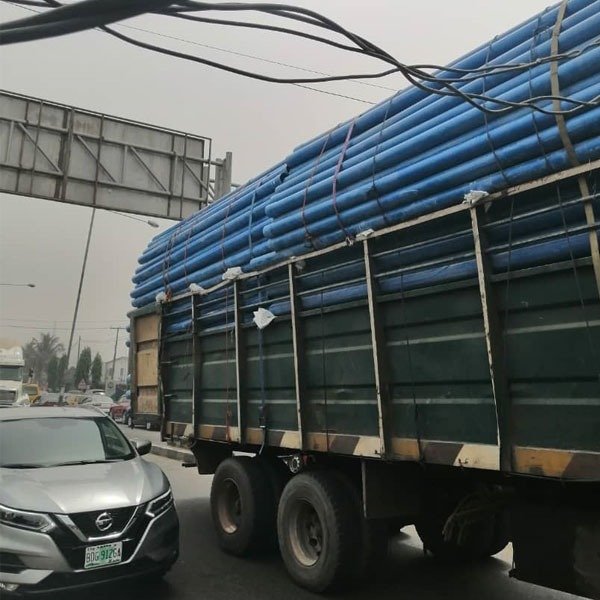 The accident caused serious vehicular traffic. The backlog is extended almost to Olusosun.
Space available for movement of smaller vehicles while trucks cannot pass through.
Efforts are being made to resolve this situation soon caused by the loaded trailer.
Officials of the Lagos State Traffic Management Agency (LASTMA) were on ground to manage the traffic situation.
According to the Federal Road Safety Corps (FRSC), an effort is being made to resolve this situation soon. This is necessary to prevent traffic bottleneck at the busy Kudirat Abiola way, especially around the late hour traffic rush hours.
Recall, that in recent days, Lagos state has been experiencing severe traffic jam in different locations. This is following, the ban on commercial motorcycles and tricycles in some part of the state.