Female Driver Killed After Loose Tyre From Another Car Struck The Windscreen Of Her Jeep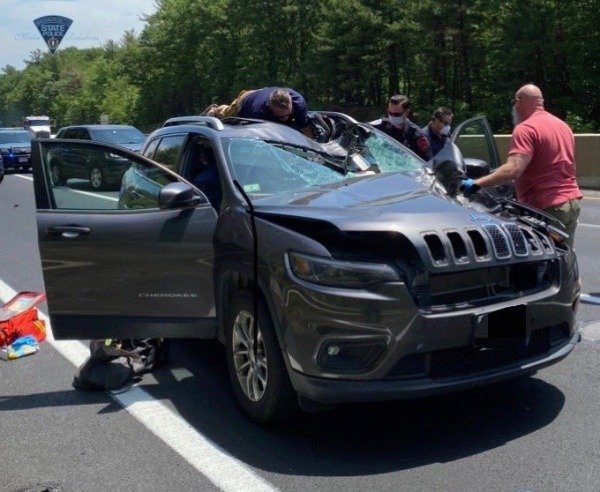 State Police continue to search for owner of tyre that struck a Jeep Cherokee SUV on Wednesday in Massachusetts killing its driver.
A woman has died from injuries after a tyre believed to have broken loose from a passing car struck the windscreen of her Jeep SUV on Wednesday in Massachusetts.
According to the Massachusetts State Police, the crash happened on Route 2 in Fitchburg, between Mt. Elam Road and Merriman Avenue.
The driver of the Jeep was a 42-year-old Templeton woman who was seriously injured in the crash.
She was transported by ambulance to Leominster Hospital, where she was flown to UMass Memorial Medical Center in Worcester by medical helicopter.
Fire officials said the woman was badly injured after a tyre traveling westbound struck the windscreen of her SUV.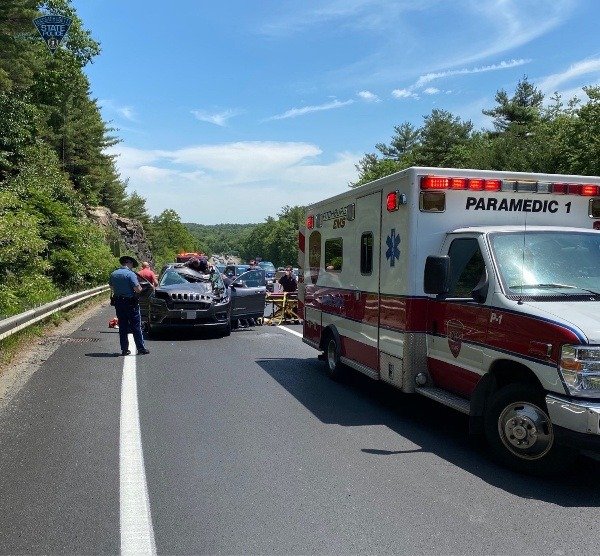 They added that the victim had suffered head trauma when she was transported from the scene of the crash.
State police said investigators are trying to determine which vehicle the tyre and rim came from. They want to know whether it came off the axle or was being transported and became unsecured.
Investigators are still looking to identify the driver of the vehicle the tyre flew off of.