LTT Coastal, NPA, NIMASA Celebrate Nigeria's First Female Tugboat Captain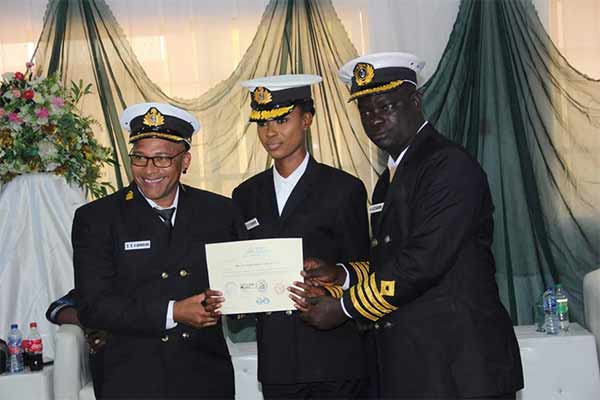 LTT Coastal & Marine services Limited, NPA, NIMASA celebrates Nigeria's first female tugboat captain, Canus Epinpre Robinson.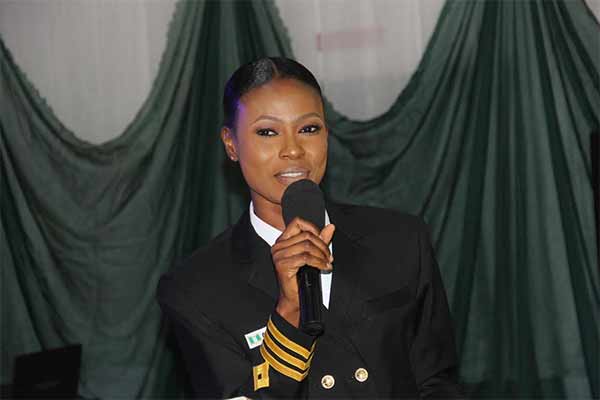 It was an historic moment as the Nigerian Port Authority NPA, The Nigerian Maritime Administration and Safety Agency, NIMASA coupled with LTT Coastal & Marine services Limited, celebrated the first female tugboat captain in Nigeria and the whole of Africa except the east, Canus Epinpre Robinson.
The celebration event, which took place at the continental ship yard, Apapa, has the Acting General Manager, Nigerian Port Authority, Mohammed Bello-Koko in attendance. He expressed his utmost excitement towards the mouth-watering achievement recorded in the industry.
Mohammed while praising the bravery, doggedness and perseverance of Epinpre in the face of the rigorous training, noted he is optimistic that more women are still coming to attain the feat recorded by the first female captain.
"She is very dedicated and her perseverance is very high. However, we expect that there should be more of her." He said.
Bello then hailed LTT Coastal & Marine Services Limited for believing in the capacity of women. "LTT has been very cooperative in terms of development of local skills, training young Nigerian and women in particular. There are couples of them who are still in the system and we hope that they also graduate and turn out to be captains of top ports."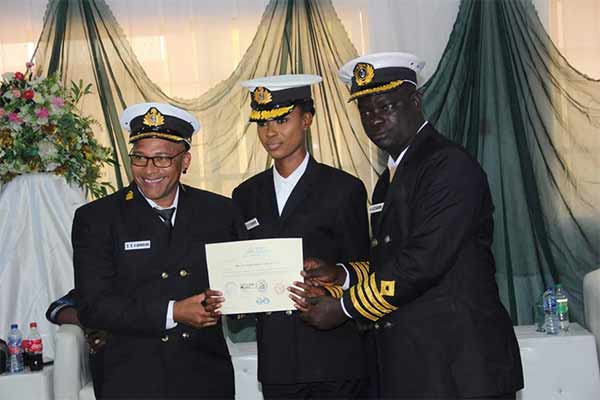 When queried whether there are strategies to get more women in to the system, he said, "I believe women should aspire to achieve high result not considering their gender but their capacity. In our recruitment, we have recruited marine personnel that are females. We are giving them equal opportunities to thrive well so that they also attain greater height.
He then urged other agencies to give opportunities to the women folks for them to thrive well.
Also present at the occasion is the General Manager, legal service, Lagos Channels Management, Barrister Mokesioluwa Seun-Adedamola. She also expressed her happiness towards the giant stride championed by Canus, noting that it's now what a man can do, a woman can do better. "I'm very proud. It gives me a lot of honour and pleasure to be associated with her. I celebrate her."
She also recounted the impact of all the bodies that contributed to the success story. "I also want to express my heartfelt gratitude to NIMASA, NPA for the support given to this young lady and for her too exhibiting determination and commitment."
She referred to Robinson as the leading light for other women in marine to follow.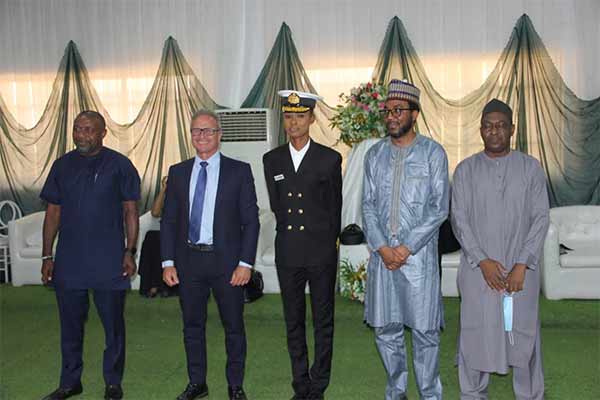 Reacting to the achievement recorded, the celebrant, Chief Officer Canus Epinre in an ecstatic atmosphere ascribed the attainment of the feat to God. She also challenged herself saying, she has not started. "I just feel that there is more. I feel I'm just starting. This is just the beginning as far as God is concerned."
When asked whether other women would be able to cope with the tediousness of the training, she doused the fear of training by describing it as a mountain which is not insurmountable.  "I think everything boils down to your mindset. If the mind is reprogrammed to achieve the greatest height, so be it." She said.
Canus, who emerged captain via the training organized by the Nigeria Seafarer Development Programme (NSDP), appreciated all the bodies traceable to the training. She however charged them to still do more.
Meanwhile, she singled NPA for providing a level ground of opportunities for women while beseeching other agencies to give the sex other privileges affiliated to men.
"To me these bodies are doing what they can do. For NPA, they are doing their part, giving platforms for women to come in but other companies should try to create space for the women because they feel they are limited but they aren't. Many of them are courageous and passionate enough to take the job. God, Determination, faith, work will give birth to success."
He then charged other young women in the industry to dream big not considering their sex. "As you can see now, I'm here to set and break records. Women should aspire more. Before now, it was others lead I follow, but now, I lead they follow."