Check Out Some Of The Luxury Cars In Ooni Of Ife's Garage
Ooni Of Ife's official cars includes models from luxury brands like Rolls-Royce, BMW, Bentley, Toyota and Mercedes-Benz.
Oba Adeyeye Enitan Ogunwusi, Ojaja II, is the current traditional ruler, or Ooni, of the Yoruba kingdom of Ile-Ife. The 45 year old King received his staff of office on 7 December 2015.
As a spiritual leader of the Yoruba people, he is saddled with the responsibility of making supplications to God and the Òrìṣà on behalf of his tribe and the world at large during annual festivals such as Olojo.
Shortly after his coronation, Ooni Ogunwusi met with the Alaafin of Oyo; and by so doing, he initiated a new era in the history of the Yoruba States.
The vibrant leader is among several Nigerian monarchs that loves to be chauffeured around in luxury cars.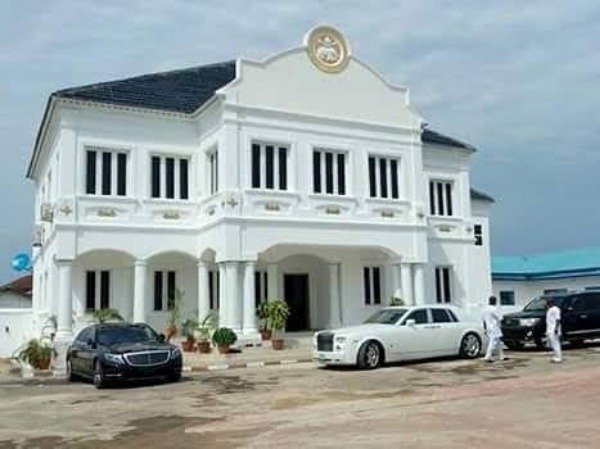 The Ooni boasts of cars from luxury brands like Rolls-Royce, Bentley, Toyota, BMW and Mercedes-Benz.
But, unlike most Monarchs that inherites their predecessors car collection, all Oba Ogunwusi's official cars were acquired by him.
Let's take a look at some of the luxury cars in Ooni Of Ife's garage.
Rolls-Royce Phantom 7
Just like his predecessors, Oba Adeyeye Enitan Ogunwusi boast a Rolls-Royce.
The 2011 model Rolls-Royce Phantom VII is the most luxurious car in his collection.
Bentley Continental Flying Spur
King Ojaja II has two Bentley Continental Flying Spurs in his amazing collection. A white and black coloured Continental Flying Spurs, with OONIRISA number plates, has been spotted on several occasions.
BMW 7 Series
The BMW 7 series is one of two German-made cars in his garage. The full-size luxury sedan is BMW's flagship car. It is only available in a sedan bodystyle (including long wheelbase and limousine models).
Mercedes-Benz S-Class
The 51st monarch of Ife also boasts a white Mercedes-Benz S-Class sedan in his fleet.
The Mercedes-Benz S-Class has ranked as the world's best-selling luxury sedan.
Toyota Prado
Oba Enitan Ogunwusi was among top monarchs that were choosen to welcome Prince Charles during his visit in 2018.
The short clip above shows the moment the Ooni of Ife arrived in his Toyota Prado SUV.
Which Of Luxury Cars In Ooni of Ife's Collection Is You Dream Car ?