Man High On Drugs Arrested While Trying To Patch Two Punctured Tyres With Medical Plaster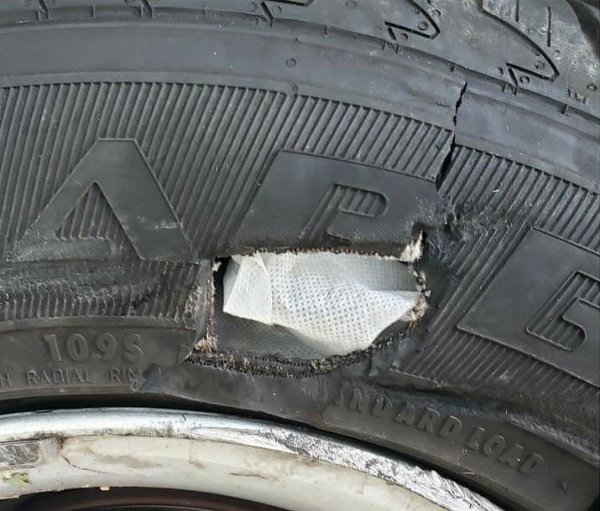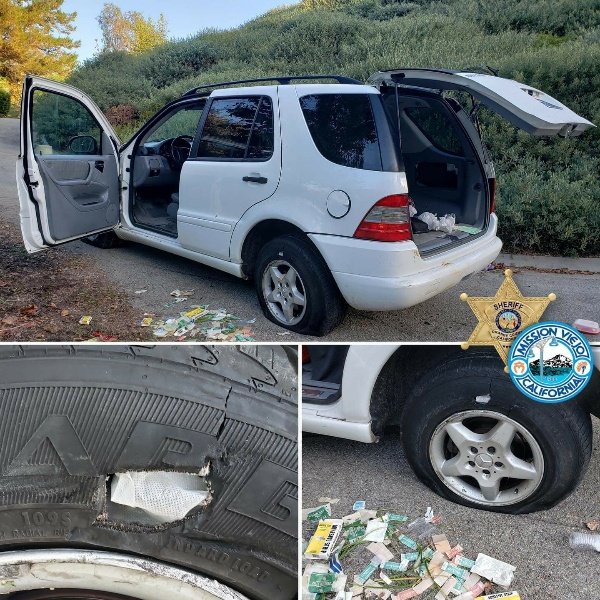 Police in Orange County, California, arrested a driver under the influence of drugs after he tried to fix two flat tyres on his broken-down Mercedes Benz with band-aids (plaster) and gauze.
According to a Facebook post by the Mission Viejo Police Services, an alert citizen called 911 after noticing something strange about a man sitting next to his broken-down car.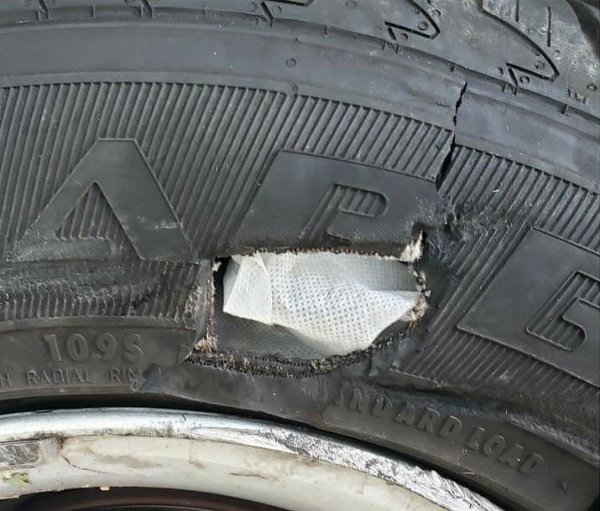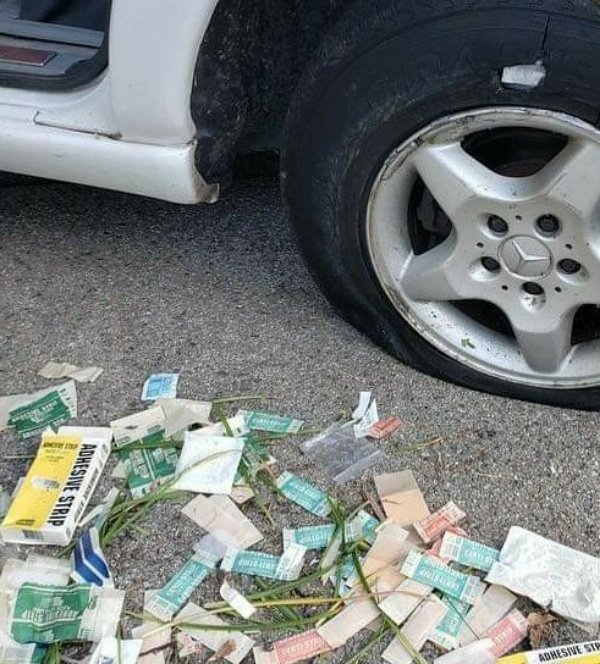 When the police officers arrived at the scene, they found the guy trying to fix two flat tyres using medical supplies including a plaster and and gauze.
The funniest comments on the police post came from a guy who narrated a similar "Driving Under The Influence" (DUI) arrest, in which the suspect was caught while trying to inflate a tyre with his mouth…😀
Obviously, it's only illegal drugs that will make someone use medical plaster, employed to protect minor wounds, to fix two torned car tyres.
What Do You Think?