Say Goodbye To Flat Tyres As Michelin And General Motors Develop New Airless Wheel Tech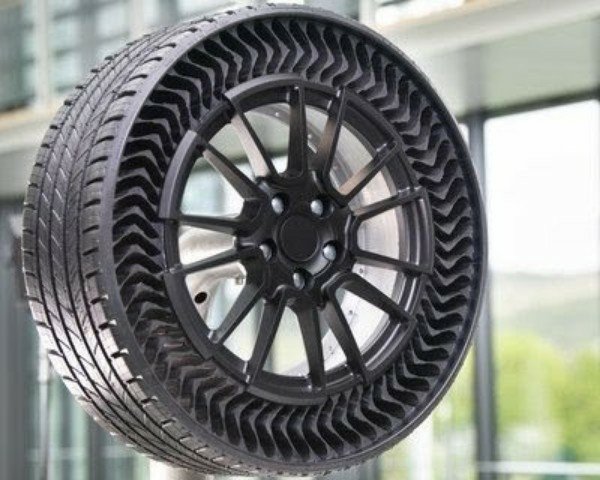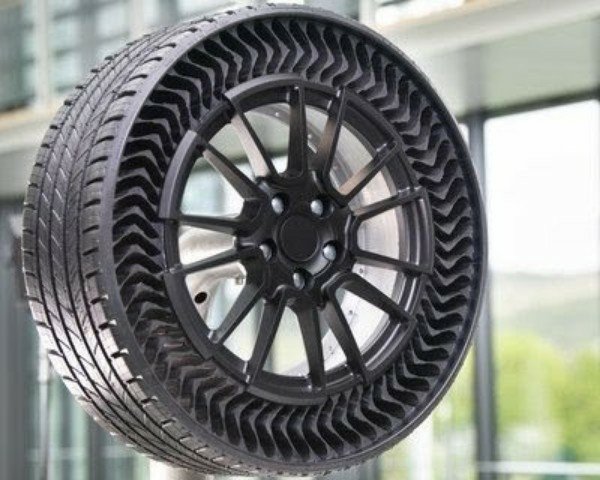 Michelin and General Motors have teamed up to develop a new generation of airless wheel technology ,dubbed the Michelin Uptis Prototype, that is designed to eliminate flats and blowouts.
The Uptis,which stands for Unique Puncture-proof Tire System, uses spokes made of composite rubber and resin-embedded fiberglass that sit between the outer edge of the tyre and central aluminum wheel, removing the need for air.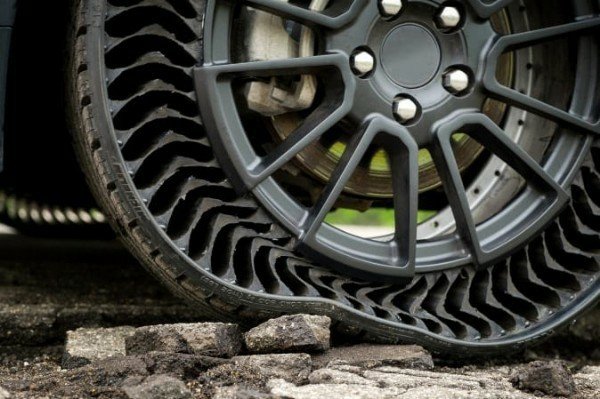 During the presentation at the Movin'On Summit for sustainable mobility, General Motors said:
"General Motors is excited about the possibilities that Uptis presents, and we are thrilled to collaborate with Michelin on this breakthrough technology"
"Uptis is an ideal fit for propelling the automotive industry into the future and a great example of how our customers benefit when we collaborate and innovate with our supplier partners."
Along with the obvious benefits of greatly reducing the chances of tyre blowouts and flats, Uptis require virtually no maintenance and would have a significantly longer lifespan than pressurized counterparts.
They can also reduce the use of raw materials and emissions linked to the manufacture of spare and replacement tyres.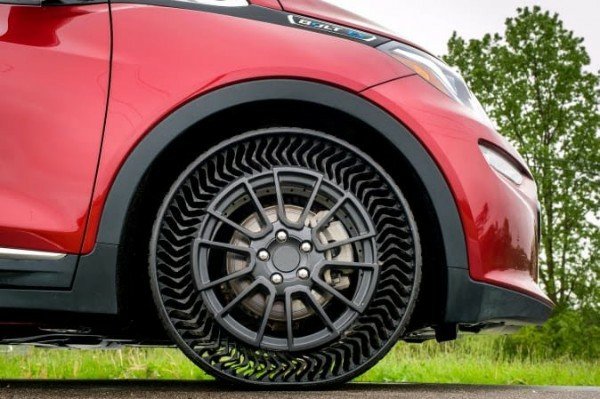 The Uptis is already being tested on the Chevrolet Bolt, and later this year, a fleet of the Electric Vehicles will spin the Uptis in real-world trials.
Ultimately, the goal of Michelin and General Motors is to begin offering the Uptis on all passenger vehicles in 2024.
Just Imagine a World where you drive without needing to change a flat tyre or pay a visit to a vulcanizer.