2020 Chevrolet Corvette: The Most Wrecked Vehicle On The Market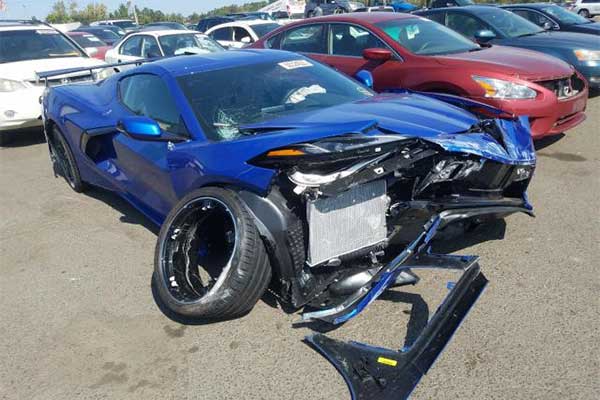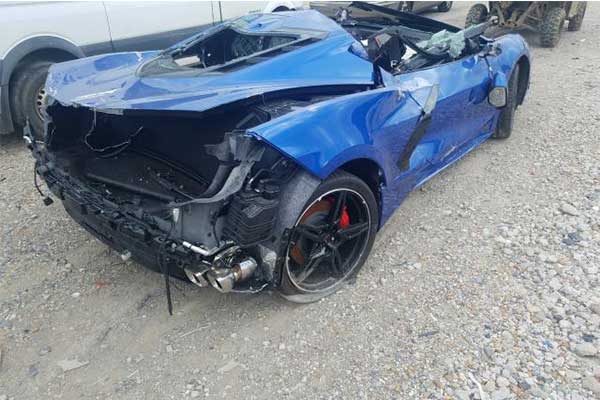 When a new vehicle is purchased, it is expected to last considerably long but not these 2020 Chevrolet Corvettes. These sports cars have been in the news mostly for being wrecked and we have published 3 already in this platform. The rate is very disturbing and it may be a big blow for General Motors. Who is at fault? Is it the car or the driver? Nobody seems to know what is wrong. Most of them are now listed in Copart for auctions or straight sales. You can even see an almost brand new model crushed and it will make you wonder why.
In addition, there is a unit listed by Copart that states the Corvette has a "biohazard" damage. The front and rear fascias are also completely missing and the force of the impacts has destroyed the interior. The Corvette model is a blue 2LT model.  Another model which was partially crushed is a white Z51 Performante package that has just 800miles on the clock. Although listed as a salvage model, it commands a high fee of $65,500 (₦25,215,535 before shipping). The cost of fixing shouldn't be expensive because only the rear end is damaged.
There are others in the site as they are so numerous to mention them but the fact is that an investigation should be carried out to why this is happening. Drivers can't just deliberately want to crash a brand new vehicle for the fun of it. In comparison to other latest models that came out between 2019 and 2020, the Corvettes has the lion share of accidents of any latest car.