Innoson Motors And Plentywaka Partners To Improve Bus Transportation In Nigeria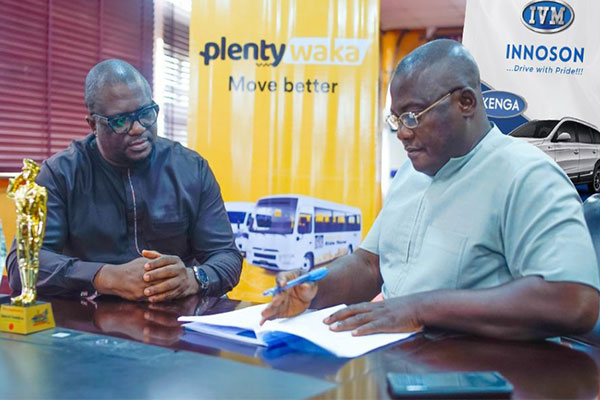 Plentywaka, the first bus-hailing app in Nigeria has collaborated with Innoson Vehicle Manufacturing (IVM) to boost its economy. These plans intend to expand in the South-eastern part of Nigeria. The collaboration will bolster Plentywaka's fleet with a host of new vehicles as they continually work at upgrading bus travel in Nigeria.
This is a first-of-its-kind collaboration for both companies coming together to foster the growth of safer, convenient means of travel for Nigerians. It is perfectly coming at a time where Plentywaka just clocked one year of full operations and raised $300,000 investment.
Plentywaka has completed 200,000 trips and 40,000+ downloads on its mobile app. In the meantime, it has concluded plans to break into the South-eastern states in the last quarter of 2020, starting with Delta State.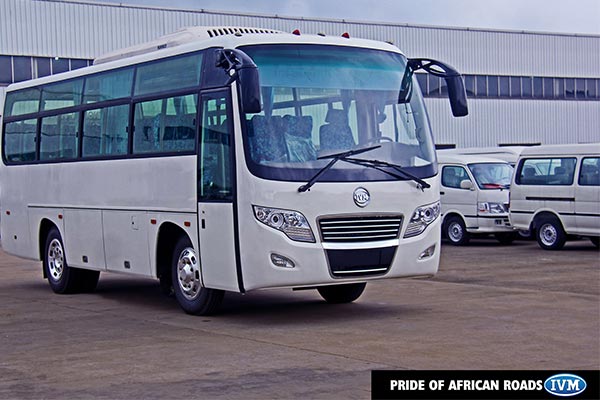 This partnership is set to ease the burden of commuters in the region still facing the age-old problems of a lack of safety. Also, it would remedy the inconvenience which has plagued Nigeria's bus network for decades. Plentywaka is set to make a major bid to replicate the success of its tech-driven service in Lagos and Abuja. This is to upgrade the state of bus travel in both states.
Speaking on the partnership, Dr. Innocent Chukwuma, CEO and Founder at IVM added: "We've been closely monitoring Plentywaka's progress since its launch in September 2019.  Their growth has been very impressive in such a short space of time. From our conversations with their founding team, we saw a company that was hungry and unprepared to rest on their laurels. This is why we were keen to support them in the next phase of their expansion."
"Today marks a partnership between two industry leaders. Our ambition is to develop a firm foundation for Nigeria to become a leader in bus travel across Africa. With our manufacturing expertise and Plentywaka's strengths in tech and customer service, we are very confident we can achieve this. We also look forward to a long and successful relationship."
Our Co-Founder & CEO, Onyeka Akumah, appraises this partnership. He noted it as a major step towards developing a robust and reliable transport system built by Nigerians for Nigerians. In his words, he said, "We are two brands that have lived through an outdated transport system in Nigeria. We're joining forces to bring our country into an era that is long overdue and driven by technology."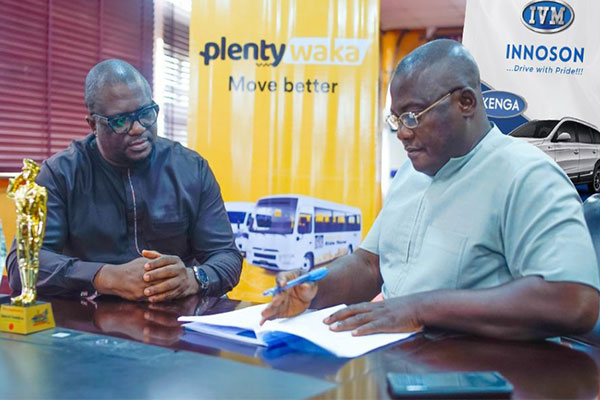 "We know what our people want and we know what they deserve. They deserve a safer, more comfortable and efficient means of transport. As the traction in our first year shows, we have the technology to make this a reality. With IVM on board, we're breaking into new territory so riders in the South-eastern states are not left behind."
With the new partnership in effect, Plentywaka is expanding its range of options for riders as it pushes to capitalize on the surging demand for its service.
Founded in 2007 by Innocent Chukwuma, Innoson Vehicle Manufacturing (IVM)  is part of the Innoson Group and is the first "Made In Africa" automobile brand. With IVM's manufacturing plant based in Anambra State, Nigeria, the partnership with Plentywaka is the first of its kind for the company as it makes its first entry into the e-hailing space.