10 Major Car Companies In The World & The Men That Founded Them
10 Major Car Companies In The World & The Men That Founded Them
The year 1886 is regarded as the birth year of the modern car. This was when German inventor Karl Benz patented his Benz Patent-Motorwagen. Cars became widely available in the early 20th century.
The advancement of automobiles over time has directly affected the advancement of society as a whole. Over the generations, automobiles have influenced every aspect of society in many ways and have changed to keep up with the times.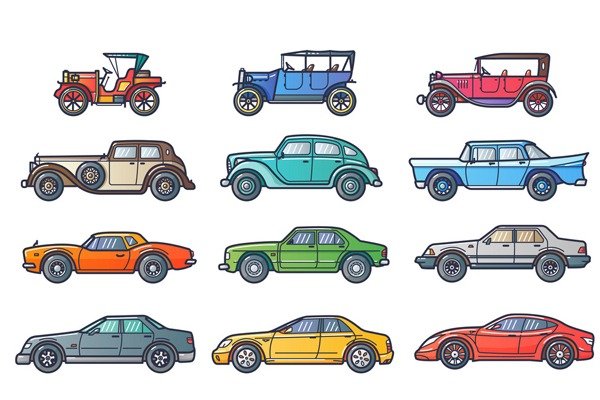 As the most widely accepted method of transportation, cars have changed the way people live all over the world.
To satisfy the global demand for cars globally, several carmakers have sprung up to satisfy the demand.
In this article, we highlight some men behind the founding of some major car brands.
Rolls-Royce

– Henry Royce and Charles Rolls
Charles Stewart Rolls was a Welsh motoring and aviation pioneer, while Frederick Henry Royce was an English engineer famous for his designs of car and aeroplane engines with a reputation for reliability and longevity. Car Companies
Together with Claude Johnson, they founded the Rolls-Royce car-manufacturing firm on 15 March 1906 in Manchester, United Kingdom.
Charles Stewart Rolls was the first Briton to be killed in an aeronautical accident with a powered aircraft when the tail of his Wright Flyer broke off during a flying display in Bournemouth. He was aged 32.
Ford

– Henry Ford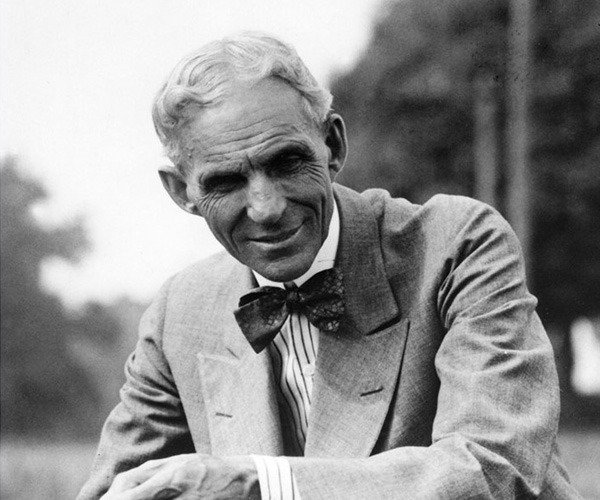 Henry Ford was an American industrialist and business magnate. In 1903, he founded the Ford Motor Company. He was also the chief developer of the assembly line technique of mass production.
Ford was the first to properly develop the assembly line technique of mass production. He also developed the Model T. Car Companies
The Model T was conceived by Henry Ford as practical, affordable transportation for the common man. It quickly became prized for its low cost, durability, versatility, and ease of maintenance.
The Model T revolutionised transport and began the car on its journey to become the world's primary mode of transport.
Bentley

– W.O. Bentley
Walter Owen Bentley was an English engineer who designed engines for cars, aircraft, raced cars and motorcycles.
He started the company Bentley in 1919 after receiving £8,000 from the Commission of Awards to Inventors after he received an MBE for contribution to the war effort – his aluminium pistons were fitted to fighter planes and were more powerful and reliable than what they replaced.
His policy was simple: "We were going to make a fast car, a good car, the best in its class." It planned to build road cars that essentially racecars with luggage carrying abilities.
He founded Bentley Motors Limited in Cricklewood near London.
Ferrari

– Enzo Ferrari
Enzo Ferrari was an Italian motor racing driver and entrepreneur.
He is the founder of the Scuderia Ferrari Grand Prix motor racing team, and subsequently of the Ferrari automobile marque.
In the 1920s, before setting up The Scuderia Ferrari racing team, he was a specialist in preparing Alfa Romeos for other drivers to compete in. . Later, he went into the business of building his own race cars.
Ironically, Enzo Ferrari did not actually want to build road cars. However, he reluctantly started to do so to fund his car racing team.
Skoda

– Václav Laurin and Václav Klement
Václav Laurin and Václav Klement are from Czech Republic.
In 1895, in the city of Mladá Boleslav, they started selling bicycles together. They later moved onto selling motorcycles. The motorcycles were essential bicycles with an engine within the frame. By 1905, they sold their first car.
The car was made under the L&K brand, but in 1924 the factory was partially destroyed in a fire.
In1925, it was acquired by industrial conglomerate Skoda Works and later re-branded as Skoda Auto.
Škoda Auto, today, is the largest car manufacturer in the Czech Republic. It is now a subsidiary of Volkswagen Group.
Lamborghini

– Ferruccio Lamborghini
Ferruccio Lamborghini was an Italian industrialist.
Lamborghini started life as a tractor manufacturer. His mechanical know-how led him to enter the business of tractor manufacturing in 1948, when he founded Lamborghini Trattori. In fact, His company still makes them to date.
This quickly became an important manufacturer of agricultural equipment in the midst of Italy's post-WWII economic boom.
In 1963, he created Automobili Lamborghini, a maker of high-end sports cars in Sant'Agata Bolognese.
Lamborghini sold off many of his interests by the late 1970s and retired to an estate in Umbria, where he pursued winemaking.
Porsche

– Ferdinand Porsche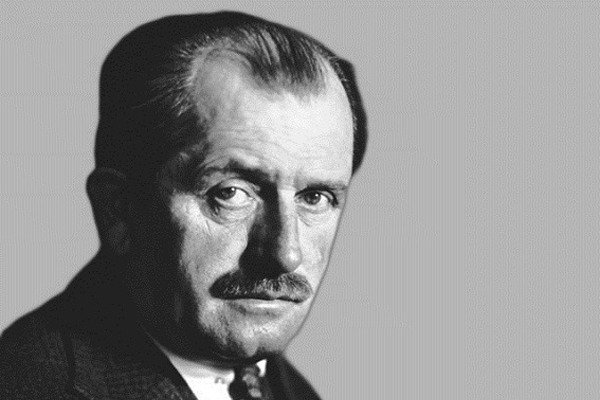 Ferdinand Porsche was an Austrian-German automotive engineer and founder of the Porsche car company. He created the first gasoline-electric hybrid vehicle (Lohner-Porsche).
Porsche Sr. had worked on Daimler-Benz vehicles in his independent design and engineering firm. He was also behind the design of the Volkswagen Beetle.
He, together with his son, also called Ferdinand, Porsche Sr. started the Porsche car company in Germany in 1948. Their aim was to be known for making great sports cars and race cars.
Honda

– Soichiro Honda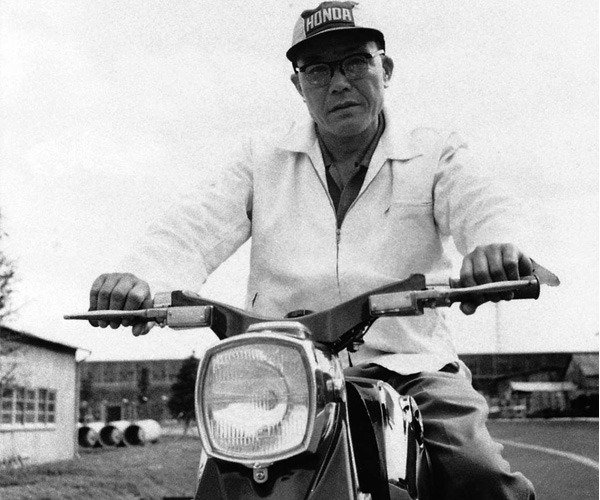 Soichiro Honda was a Japanese engineer and industrialist.
He started as an apprentice mechanic in Tokyo. After six years as an apprentice mechanic, he returned home in 1929 to open a shop that made piston rings. However, a wartime bombing and devastating earthquake meant he had to sell the remnants of his business.
In 1946, he had an idea to use surplus generators from World War Two to power bicycles.
In 1948, he teamed up with businessman Takeo Fujisawa to established Honda Motor Co., Ltd. He oversaw its expansion from a wooden shack manufacturing bicycle motors to a multinational automobile and motorcycle manufacturer.
Tesla

– Martin Eberhard, Marc Tarpenning, Ian Wright, Elon Musk and J.B. Straubel
Tesla, Inc. (formerly Tesla Motors, Inc.), is an American electric vehicle and clean energy company based in Palo Alto, California. It was founded in July 2003.
The company specializes in electric vehicle manufacturing, battery energy storage from home to grid-scale and, through its acquisition of SolarCity, solar panel and solar roof tile manufacturing.
The founders were engineers Martin Eberhard and Marc Tarpenning. The company's name is a tribute to inventor and electrical engineer Nikola Tesla.
The next three employees were Ian Wright, J. B. Straubel and Elon Musk.
Elon Musk joined in 2004 when he invested $6.5 million (about £5.2m) during the company's first round of investment. However, Musk took an active role in advancing the company and its vehicles, helping it avoid bankruptcy to ultimately become CEO himself in 2008.
A lawsuit settlement in 2009 allowed Elon Musk, Marc Tapenning, Martin Eberhard, businessman J.B. Straudel, and the company's third employee Ian Wright to call themselves co-founders. Car Companies
Innoson

  – Innocent Chukwuma
Innocent Ifediaso Chukwuma is a Nigerian business magnate and investor.
He is the founder and CEO of Innoson Vehicle Manufacturing, Nigeria's first indigenous automobile manufacturing company.
In 1981, after his education, Innocent began trading in spare parts, a very lucrative business in South-East Nigeria. He then founded the company Innoson Group with Innoson Manufacturing, Innoson Tech. & Industries Co. Ltd as its subsidiaries. Car Companies
Innoson Vehicle Manufacturing Co. Ltd., shortened as IVM runs a plant in Nnewi in the state of Anambra.