More Photos Of The Tesla Model X That Was Spotted In Anambra State (PHOTOS)
Tesla cars are becoming a part of the Nigerian automotive sphere.
More photos of the red Tesla that was spotted in the Eastern part of Nigeria have surfaced online. It was found in the compound of an Anambra man, the IDE of Akwaeze.
Don Patrick, posted it on his page. He commented, "Neo likes making argument without fact… And Prince was right. There's a red Tesla in Nigeria with a customized plate number owned by an Anambra man the IDE of Akwaeze."
Tesla cars are a range of cars that are fully powered by electricity. In other words, it does not run on petroleum products. American automaker, Tesla, Inc manufactures them.
Indeed, Teslas and other electric vehicles (EV) are becoming a recurring feature on Nigerian roads.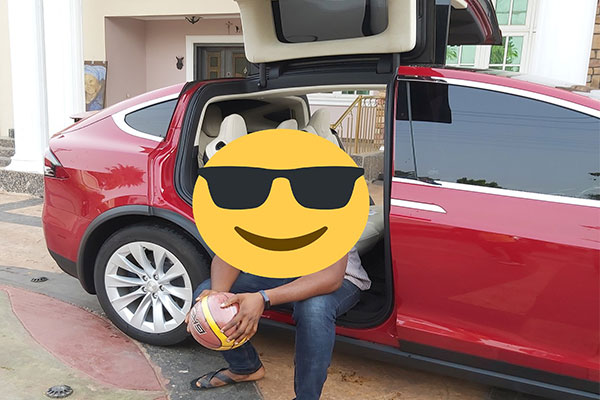 The Tesla Model X is a mid-size all-electric luxury SUV. One of the uniqueness of the car is that it uses falcon wing doors. This is as opposed to the traditional automotive doors.
A Tesla X set a Guinness World Record on May 15, 2015. This happened when it towed a 130,000 kg Boeing aeroplane. It towed the Boeing 787-9 across a distance of 1,000 feet on a taxiway at Melbourne Airport. It thus set a record for the "heaviest tow by an electric production passenger vehicle."
The Tesla Model X has been criticized for a number of reasons. For instance, in 2016, it was criticized for its falcon-wing doors. The door sometimes did not open or latch properly in some early production units, and the windows, which sometimes did not open or close all the way. These issues were later addressed by Tesla with several software updates.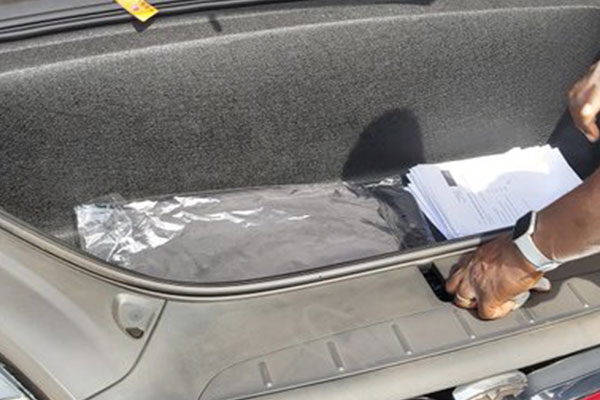 In February 2012, the prototype of the Tesla X was unveiled in February 2012. Production of the car commenced in 2015 and the first delivery was made that same year.
As simple as this car looks on the outside, it's quite expensive. To bring a brand new Tesla, the owner would spend millions of Naira to land it in Nigeria. The 2016 model is about N30 million whereas the 2019 model is N50 million.