Man Reveals American Street Filled With Potholes You Don't See On TV (Photos And Video)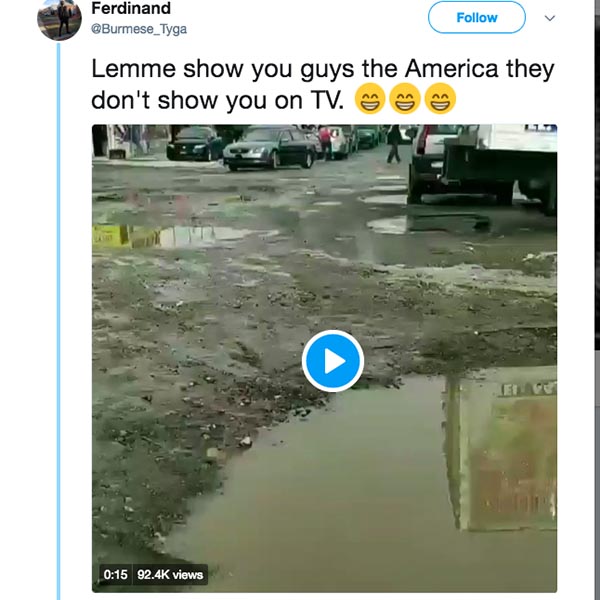 Is this Ladipo market in Lagos? Nope. It's New York in USA according to Twitter user @Burmese_Tyga 
He posted the video online saying "Lemme show you guys the America they don't show you on TV. He said the street is located in New York City.
He also posted another video with beautiful skyscrapers saying that's the America you see on TV as seen in the last photo.
Have you ever seen this type of road in USA? Whether on TV or in person? Tell us in the comment section.