Man Spotted Hawking 'Herbs' With His Mercedes Benz C-Class (Video)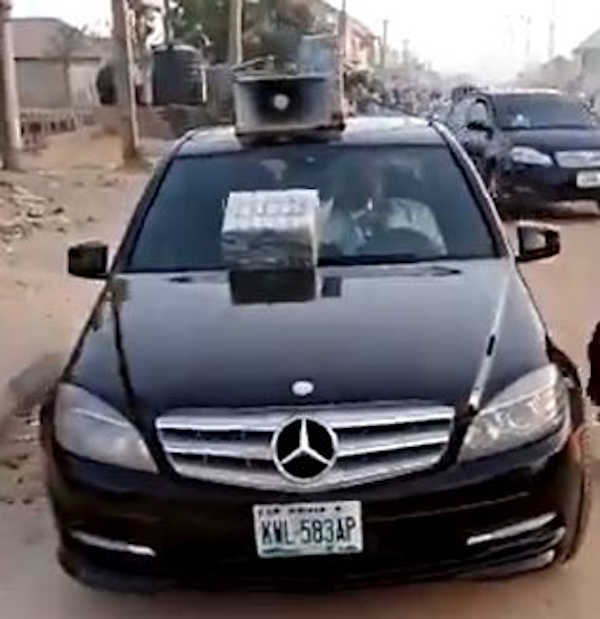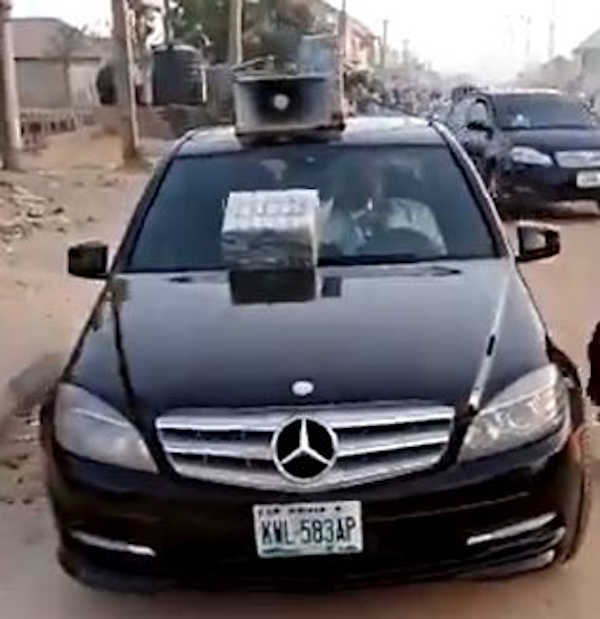 In a viral video on social media, a man was seen selling local herbs in an unconventional way.
The man, who is from the Northern part of Nigeria, was seen hawking herbal products in a Mercedes-Benz C-Class.
He was heard speaking the Hausa language as he placed a megaphone on the car. Trying to call the attention of potential patrols.
A Twitter user identified as PostSubMan took to Twitter to share the video which was taken by a passerby.
He wrote; – "@oluwa_toomisin: The car wey you wan go take your life do ritual for, na him another man take dey sell Agbo Jedi. Hustle and Easy your Mind"
Reacting to the post, some Twitter users presumed that the car was most likely a gift from a rich relative. While another user asked, "what would a local herb seller do with a Mercedes Benz C300?". However, some other commenters responded that there was nothing special about using the Mercedes Benz car to sell local herb on the roadside.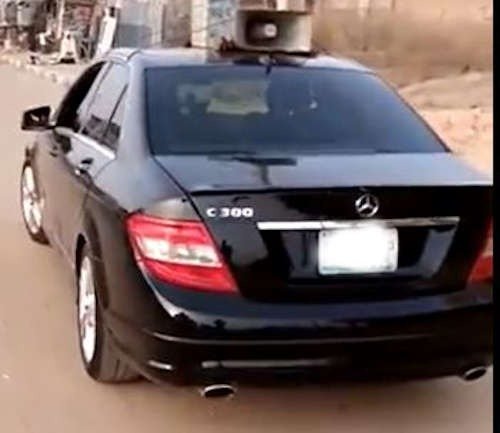 Watch the video below: