Mansory "Billionaire" Cullinan Worth More Than ₦300m
We all know Mansory for their tunning expertise. They have tunned lots of cars in the past and they were a masterpiece. This is the latest from the company, a Rolls Royce Cullinan in British racing green paint job. According to the company, this iteration is to" seek attention" and it sure does.
The new tuning from Mansory is based on their previous work with the same vehicle they did last year dubbed "Billionaire". It is ready to wow the crowd with its presence as the modifications are in your face.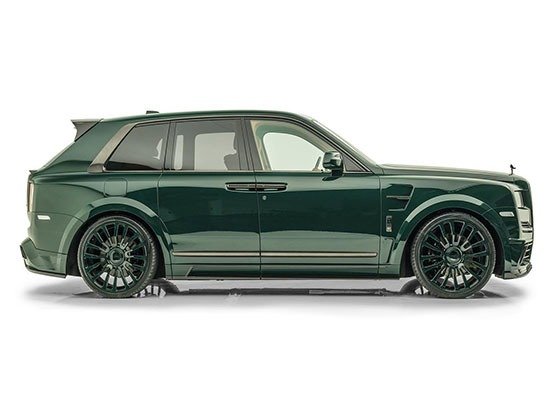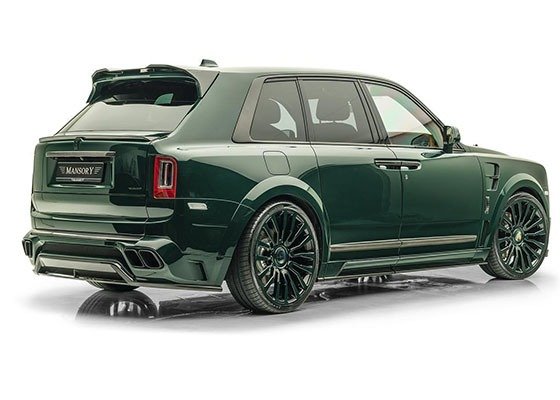 This particular Rolls-Royce Cullinan 'Billionaire' from the tuner is even more eye-catching thanks to the British Racing Green paint scheme adorning the exterior, including the wheels. Finishing up the modifications is a suspension lowering kit which likely impacts the plush ride quality of the SUV.
The modifications continue at the sides where Mansory has fitted flared front and rear wheel arches as well as extended side skirts. There are also new 24-inch wheels. Rounding out the changes included with Mansory's body kit is a spoiler stretching out from the roof. A new rear bumper incorporating a diffuser and quad tailpipes.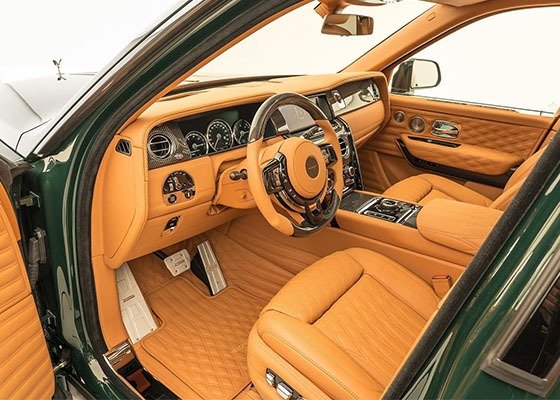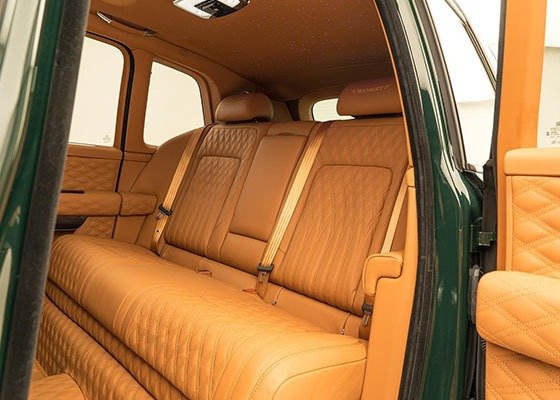 Numerous alterations have been made inside. Most notably, the seats, floors, door panels, centre console, dashboard, and steering wheel are all clad in new tan-coloured leather.
Well despite the name "Billionaire" given to the Mansory Cullinan, its just shy of a million dollars. The SUV will cost more than ₦300m before shipping.