This Mansory Tuned Mercedes-AMG G63 Is A ₦132m Monster SUV (Photos)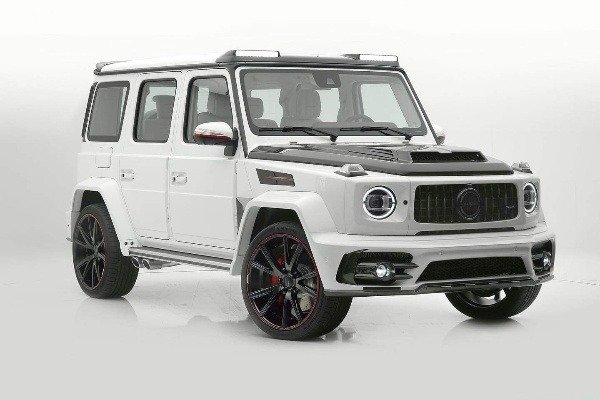 Mansory has revealed modified ₦132million Mercedes-AMG G63 high-riding SUV. It comes with redesigned front and rear bumpers, blacked-out Panamericana grille, and a 24-inch Y-spoke wheels.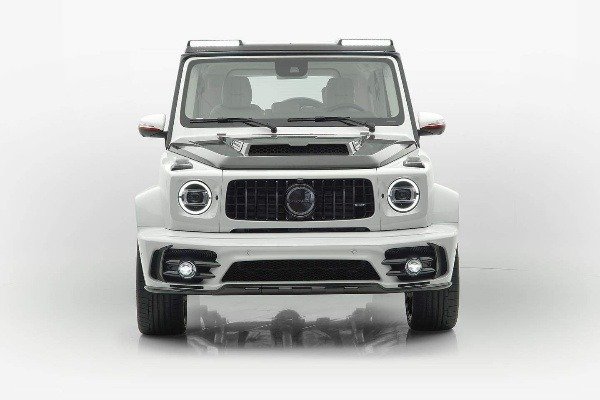 Mansory is among several luxury car tuners that had plans to launch their news products at the 2020 Geneva motor show.
Before the annual event was canceled due to the Coronavirus outbreak, the German luxury car tuner had the intention of revealing a new logo, alongside several custom creations.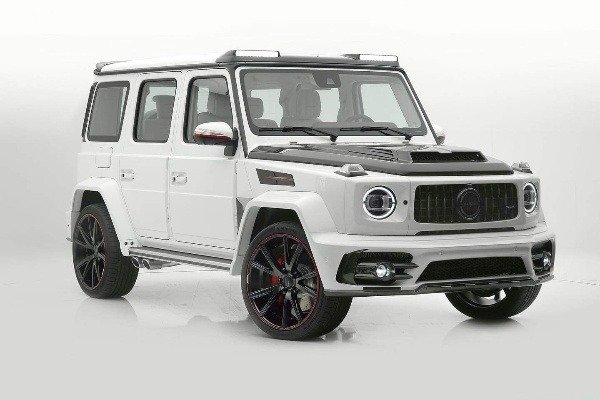 Among its new creation this year is this powerful G63 based monster SUV; which was shownoff on the tuners social media page.
The modified Mercedes-AMG G63 comes with redesigned front and rear bumpers, and a huge fender. Also featured is a blacked-out Panamericana grille, red accents on the two-tone mirror caps and 24-inch Y-spoke wheels.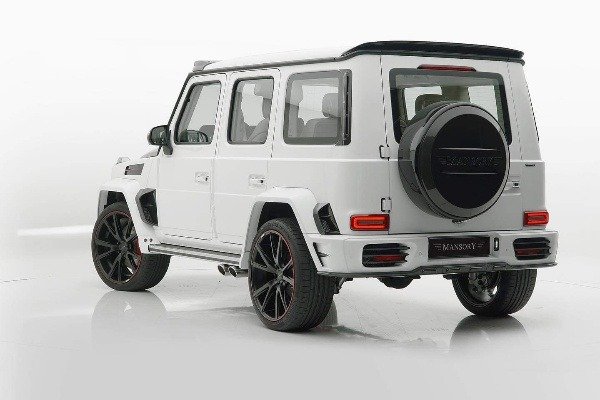 Powering it is an uprated version of the donor G63's 4.0-liter twin-turbocharged V-8 engine that lift the power from 577 to 710 HP.
Mansory hasn't released performance figures, but the donor Mercedes-AMG G63 will do a 0-62 mph in just 4.5 seconds.
It will reach 240 km/h (149 mph) with the optional AMG Driver's Package, or 220 km/h (137 mph) without it.
Want to get behind this luxury off-roader? This heavily kitted Mercedes-AMG G63 is currently being sold for $361,327 (₦132m). That's more than twice the MSRP of the regular Mercedes G63 AMG. This price excludes the destination cost in Nigeria.
In addition to this tuned G63 from Mansory, Brabus also had plans to reveal the ₦225m 800 Adventure XLP at the Geneva.