700hp Mercedes-AMG G63 Drag Races Lamborghini Urus, The Result Will Shock You (Watch)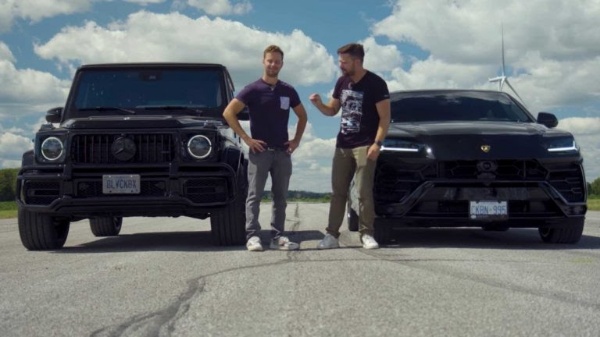 Tuned 700hp Mercedes-AMG G63 drag races 650hp Lamborghini Urus SUV, the result will shock you.
Who will win in straight-line acceleration, is it the German machine or the Italian SUV?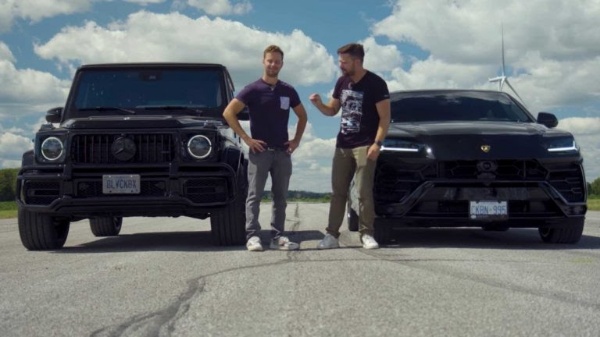 The Lamborghini Urus and Mercedes-AMG G63 are two of the most popular and bestselling performance SUVs on the planet.
The Urus, Lambo's bestselling model, combines sporty performance and luxury features, making it a favourite among celebrities.
The Mercedes-AMG G63 on the other hand combines the off-roading features of the G-Wagon with ultra-luxury interiors.
To test the fastest among this two popular SUVs, 'Throttle House' pitted a modified Mercedes-AMG G63 against a stock Lamborghini Urus.
Usually, the G63 is equipped with twin-turbo 4.0-liter V8 engine, making 577 horsepower and 627 pound-feet of torque. This engine will get the G63 from 0-60 mph in 4.4 seconds.
But this tuned 5,842 pounds Mercedes-AMG G63 has an uprated engine that pushes the power to 700 hp (522 kW) at the wheels.
In comparison, this stock Lamborghini Urus has a twin-turbo 4.0-liter V8 that produces 650 hp and 627 lb-ft.
This impressive engine takes the 4,850 pounds Urus from 0-60mph in a just 3.3 seconds. It allows it to reach a top speed of 189.5mph.
Video
In this clip, we get to see how the German machine compares to the Italian superSUV in straight-line acceleration.
In the first race, the Urus rockets away, leaving the slow starting Mercedes-AMG SUV in the dust.
The G63 had a better start in the second race, but despite this, the big, boxy machine is still no match for the Lamborghini.
There's no doubt that the big G63 can do impressive things, but it's no match for the powerful Lamborghini in straight-line acceleration.