Checkout Beautiful Pictures Of The Renovated Port Harcourt Airport (PHOTOS)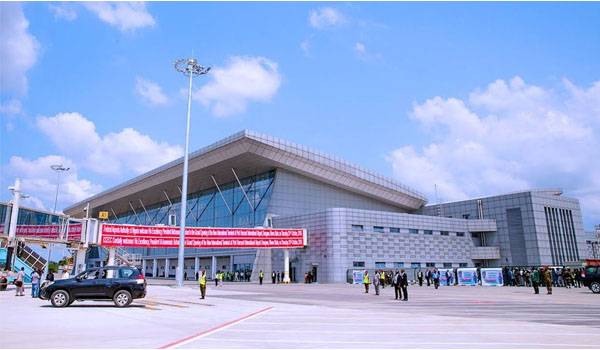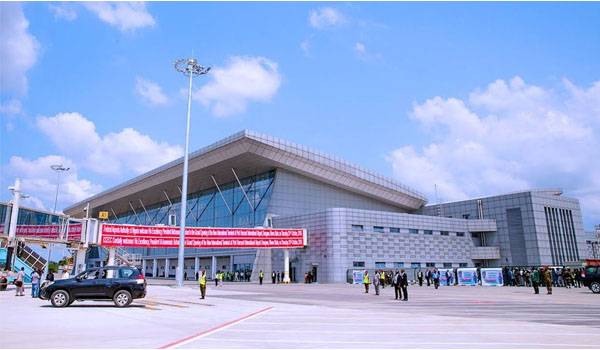 Port Harcourt International Airport (PHC) is located in Omagwa, Port Harcourt, the capital of the southern state of Rivers in Nigeria.
Federal Airports Authority of Nigeria (FAAN) is the owner and operator of the airport.
PHC is the third busiest international airport in the country by passenger traffic. Located in the oil hub of the country, the airport plays a pivotal role in Nigerian economic development.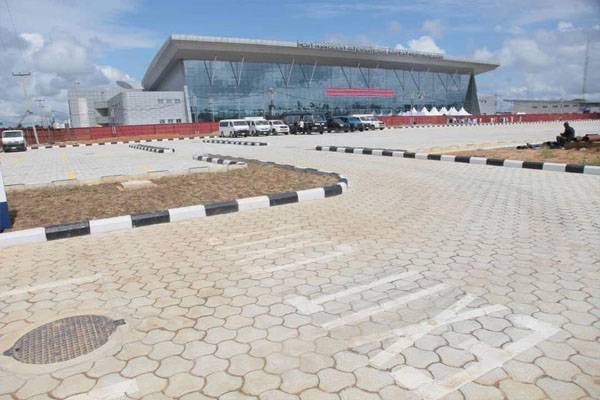 Cargo movements at the international airport increased by 17.56% in 2017. The upward trend in traffic has been constant over the years and growing passenger / cargo traffic called for the enhancement of facilities at the airport.
A new passenger terminal building was constructed at the airport. The new terminal was officially opened for passengers in October 2018.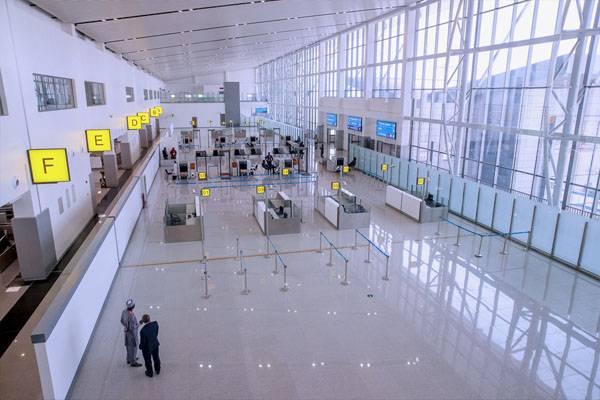 Operations at Port Harcourt International Airport began in the 1980s.
On October 25, 2018, the Nigerian president, Muhammadu Buhari commissioned the new international terminal of Port Harcourt Airport, in Omagwa, Rivers State.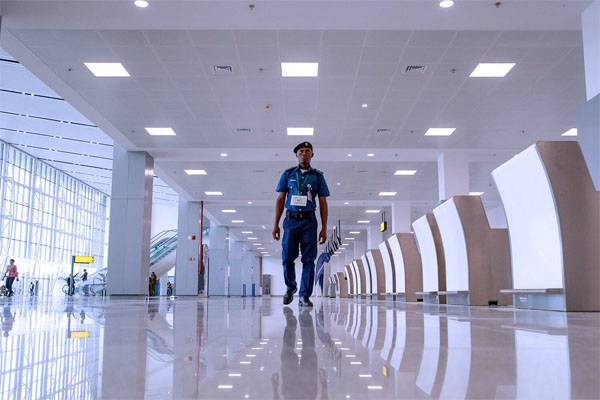 The terminal built by the Chinese Civil Engineering Construction Company Nigeria Limited (CCECC) as part of the $500 million concessional loan from the Export-Import Bank of China.
The airport currently features two terminals, one each for international and domestic journeys. 
The single asphalt-surfaced runway at the airport has a length of 9,846ft (3,001m) and a width of 197ft (60m). The landing and take-off distances of the runway are 9,846ft (3,001m) and 10,246ft (3,123m) respectively.
Below are more photos of the renovated Port Harcourt International Airport (PHC).