Hennessey-tuned Lamborghini Urus Drag-races Rolls-Royce Fastest Car, Wraith (Video)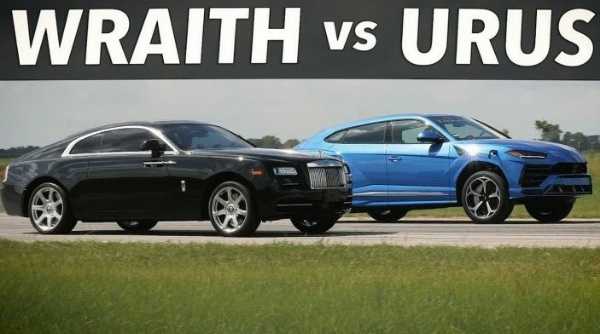 Which is quicker in a drag race between Hennessey Performance-tuned Lamborghini Urus SUV and a stock Rolls-Royce Wraith ?
Is it the Lamborghini Urus SUV that combines luxury and performance or the fastest and most powerful Rolls-Royce ever, the Wraith ?
Drag-race aside, which of these luxury vehicles would you rather have?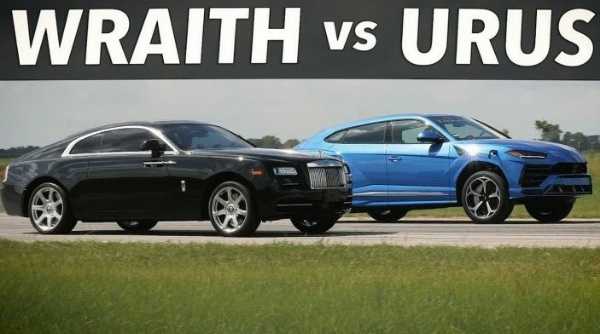 Hennessey Performance Engineering is an American tuning house that specializes in modifying sports cars from several brands.
Its high-performance cars includes models from brands like Ferrari, Porsche, McLaren, Chevrolet, Dodge, Cadillac, Jeep, Ford, GMC, Lincoln and Lexus.
The Texas-based company also works on luxury cars such as Rolls-Royces, Lamborghinis, Bentleys and as well as muscle cars like Dodge Charger and Challenger.
Its latest creation is a modified Italian superSUV which it called the Hennessey HPE750 Lamborghini Urus.
To test its latest build before customer delivery, the Hennessey pitted the modified HPE750 Lamborghini Urus against a stock Rolls-Royce Wraith at its Pennzoil Proving Grounds.
Rolls-Royce Wraith
The Wraith is a 2-door luxury Grand Tourer that is based on the Rolls-Royce Ghost sedan. The hardtop coupe is the fastest and most powerful Rolls-Royce in the market.
Inside the bonnet is a 6.6-liter twin-turbo V12 pumping out 624 horsepower and 605 lb-ft (820 Nm) of torque.
This engine delivers quick acceleration, with a 0–60 mph time of only 4.4 seconds. It has a top speed that is limited at 155 mph (250 km/h).
Lamborghini Urus
The Urus super SUV is the second world's fastest SUV as well as Lamborghini best selling car.
The tuned 4.0-liter twin turbo V8 engine in this particular SUV produces 750 horsepower (from the base 641hp) and 850Nm of torque.
It can accelerate from 0 to 60mph in 2.25s (from stock 3.6 seconds) and reaches a top speed of 190mph (305 km/h).
Drag Race
Video
The footage taken from the side-by-side drag race experiment shows that Rolls-Royce's fastest model has a faster reaction time than the Urus.
Despite its late response, the Raging Bull, which has a clear advantage on paper, dusted the Rolls in the 1/4-mile lap.
Drag-race Aside, Which Of These Luxury Vehicles Would You Rather Have?