Meet The Tryctor: A Motorbike-Turned-Tractor Targeting Farmers In Nigeria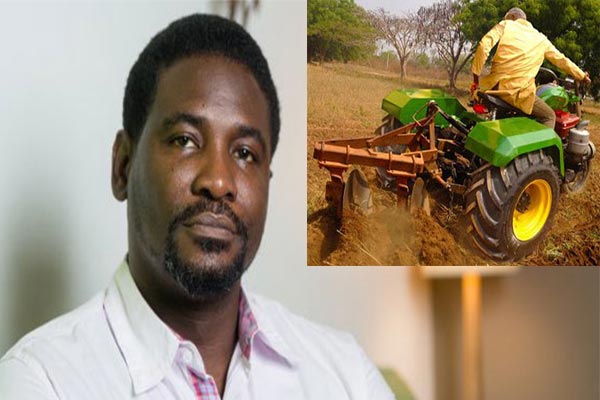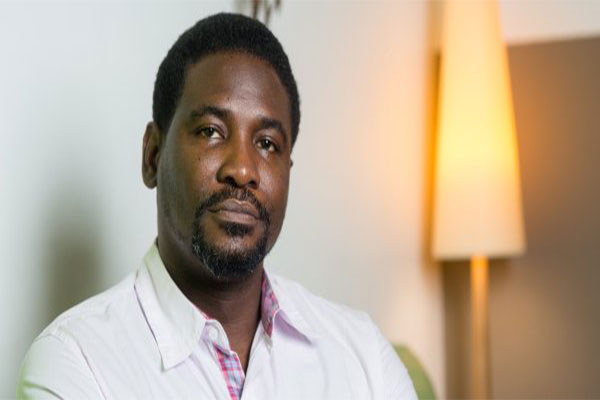 The easiness of farming for Nigerian Farmers has been the driving force behind Olufemi Odeleye's passion. His vision is to make the agricultural venture almost a stressless profession. Mr. Odeleye has spent nearly 10 years developing a low-cost, multipurpose, mini tractor for the development of Nigeria's agricultural sector.
He announced this on his social media handle. In the comment section, Nigerians commended his consistent efforts in making tractors created with the African small-scale agriculturists, accessible and affordable for Nigerian farmers.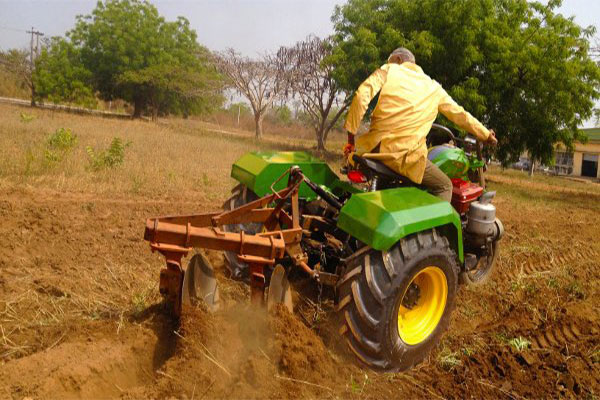 Odeleye spent years working for the automotive industry in the UK before returning to Nigeria with the hope of using his skills to benefit his home country.
This prompted the Nigerian automobile designer to spend nearly 10 years developing the prototype for a low-cost, multipurpose, mini tractor – created with the Nigerian, and African, small-scale farmer in mind.
His invention, dubbed the Tryctor, has been adapted from the traditional motorcycle and caught the attention of the Nigerian government which is currently piloting the solution among farmers. And this year Odeleye and his Tryctor are up for the Innovation Prize for Africa.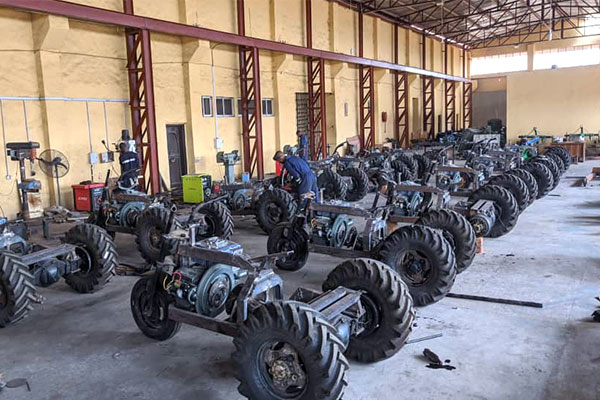 "I identified the need to contribute to the number one Millennium Development Goal – to eradicate extreme hunger and poverty. I studied automobile design in the UK and on my return to Nigeria I started looking for ways in which I could contribute."
His grandfather had been a farmer and Odeleye knew that unlocking the country's agricultural potential could play a key role in eradicating poverty and hunger. Then, in 2004, he got the idea for the Tryctor while sitting in Nigerian traffic and watching hundreds of motorcycles zigzag around vehicles.
"It has always been my design philosophy that you should use things you have at your disposal to solve problems. So I saw the motorbikes and I thought I should be able to use them to do something… When I got home I immediately put pen to paper and did some sketches and modified a motorbike and about a month later I made a prototype, which was basically the first of seven prototypes," he explained.
"And that is how I started. I saw that opportunity; it came to me in a light-bulb moment."
The final solution is a three-wheel mini-tractor with tyres suitable for farming and a 30-horsepower engine that can be used as a generator. Alterations to a motorbike's chassis and gearing system mean it operates similarly to a traditional tractor, and it comes with various farming implements – a disc plough, harrow and trailer – which can be attached to improve production, supply markets, and ultimately increase revenue.