World's Richest Man Jeff Bezos Lifted A Pile Of Sand With A Tractor To Kick Off Amazon's $1.5b Airport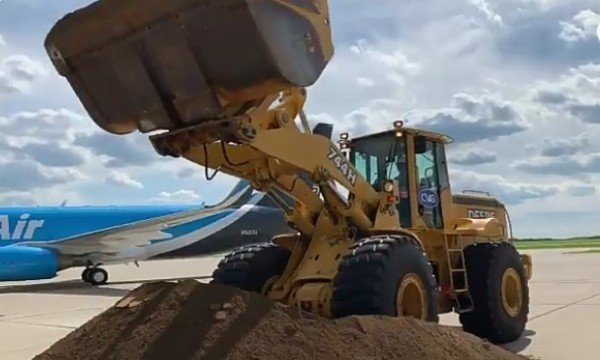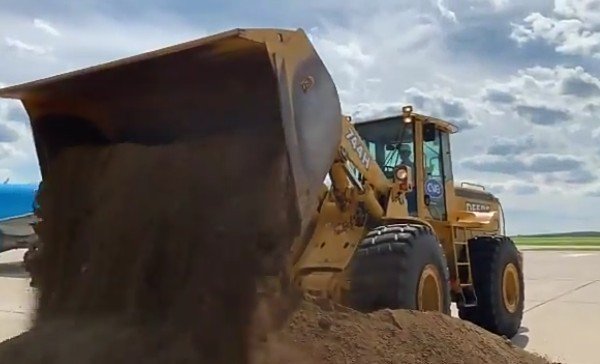 World's richest man and Founder, Chairman, CEO and President of Amazon Jeff Bezos has posted a video of himself using a tractor ( front loader) to lift the first pile of sand during the kick off of its $1.5 b ( about ₦541billion) cargo facility in Kentucky.
"All right ,let's move some earth!" Jeff said before mounting the front loader.
"If you're wondering, that's fun," Jeff Jeff Bezos said after stepping down from the machinery.
We're investing $1.5 billion in our new air hub to get you your packages faster. Three million square feet, and it's going to create 2,000 jobs. And if you're guessing that driving a front loader was fun, you're right! #amazon #prime pic.twitter.com/Cud4orKrC4

— Jeff Bezos (@JeffBezos) May 14, 2019
The new hub will be able to support a fleet of more than 100 Prime Air cargo planes. Amazon plans to take greater control of its shipping process and become less reliant on carriers such as UPS, FedEx or the US Postal Service ,with the new investments.
The company has a 50-year lease for about 900 acres at the airport , where it will handle its own shipping in order to cut costs and get packages to customers quicker.
About 2,000 people are expected to work at the new facility when it is opened in 2021.