Chinua Achebe: The Car Accident That Made The Literary Icon A Wheel-Chair User (PHOTOS)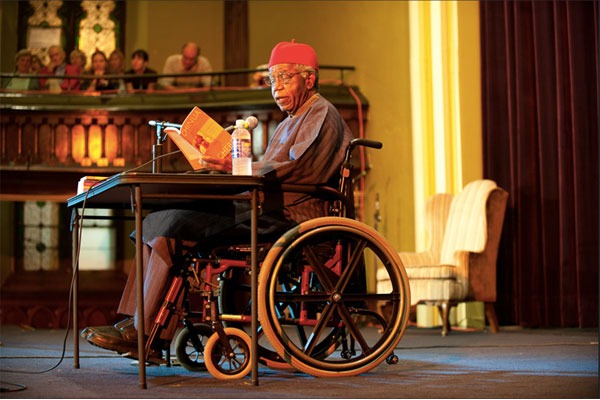 The late Chinua Achebe's internationally acclaimed fiction novel, "Things Fall Apart" helped to revive African literature. The book was published in 1958 when he was 28. wheel-chair
The book would become a classic of world literature and required reading for students, It has sold more than 10 million copies in 45 languages.
On March 22, 1990, the legendary writer was involved in a car crash. The accident occurred while he was in Nigeria for his 60th birthday.
On that fateful day, he was riding in a car to Lagos from Ogidi in Anambra State where he had just been made chairman of the village council.
During the road trip to Lagos,  the car axle collapsed and the car somersaulted.
His son Ikechukwu and the driver suffered minor injuries, but the weight of the vehicle fell on Achebe. This left his spine severely damaged.
Chinua ended up paralyzed from the waist down and confined to a wheelchair for the rest of his life.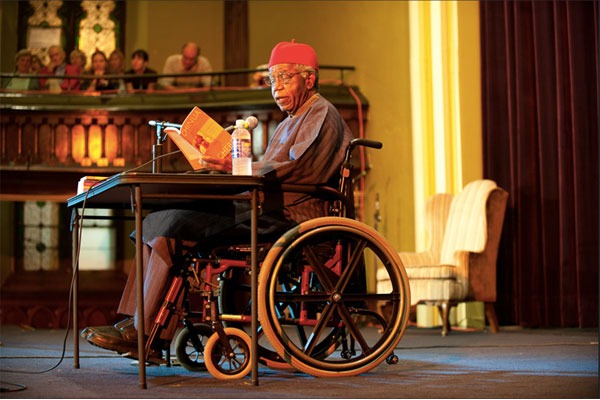 According to Achebe, "Apparently the car rolled over and over and was virtually lying on top of me. My son couldn't do anything himself so he ran to the road and shouted 'This is Chinua Achebe' at people to make them stop. Crowds came to lift the vehicle off me."
He was flown to the Paddocks Hospital in Buckinghamshire, England for treatment.  Achebe spent six months in the hospital in London.  His doctors later recommended that he move back to the US to receive better healthcare.
He later relocated to the United States and proved he was as resilient as he was gifted.  wheel-chair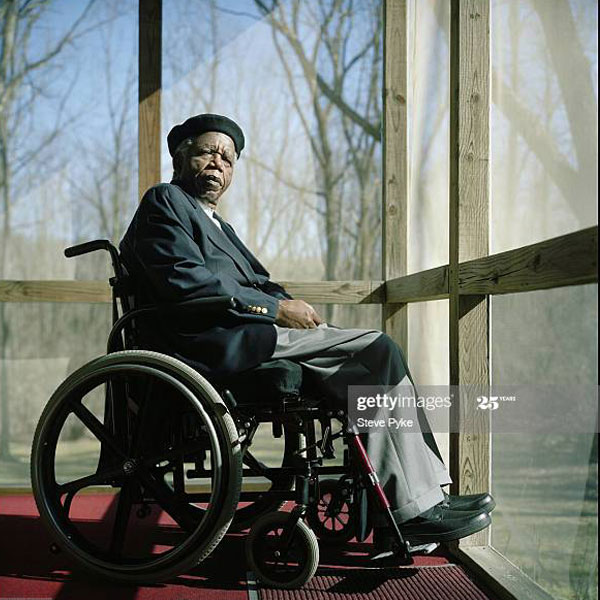 For 23 years, he remained productive despite being wheelchair-bound.
He became the Charles P. Stevenson Professor of Languages and Literature at Bard College, just north of New York City for 15 years. In 2009, he left Bard to join the faculty of Brown University in Providence, Rhode Island, as the David and Marianna Fisher University Professor and professor of Africana studies.
Achebe died after a short illness on March 21, 2013, aged 82 in Boston, Massachusetts.
His awards include the Man Booker International Prize (2007) and the Dorothy and Lillian Gish Prize (2010). Additionally, he received honorary degrees from more than 30 universities around the world.