Legendary Author, Chinua Achebe Takes His Last Ride In A Mercedes Benz R350 4Matic (Throwback Video)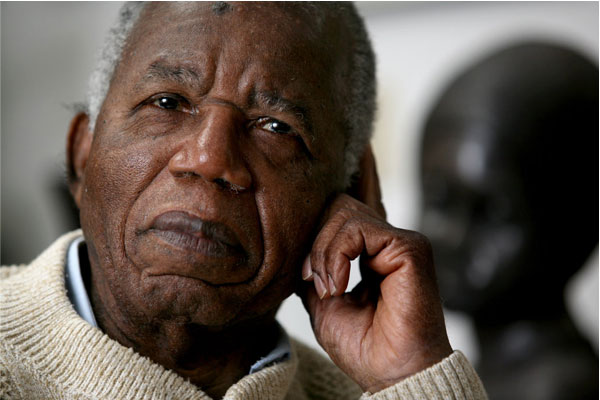 Chinua Achebe is widely regarded as the founding father of African literature in English.
His first novel Things Fall Apart (1958), often considered his masterpiece, is the most widely read book in modern African literature.
Things Fall Apart went on to become one of the most important books in African literature. The book sold over  20 million copies around the world. It was also translated into 57 languages. This made Achebe the most translated African writer of all time.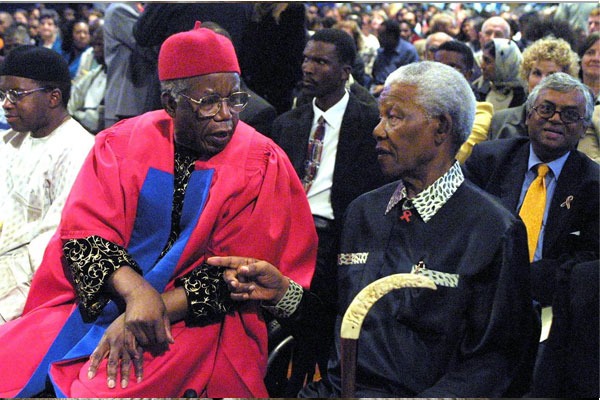 The legendary novelist, poet, professor, and critic died on March 21st, 2013 in Boston Massachusetts.
The obituaries poured in as Nigeria buried the revered writer.
Chinua Achebe's body had arrived back in Nigeria from the US, where he died in at the age of 82.
The funeral was at his hometown Ogidi, Nigeria.
The dignitaries arrived in a whirlwind of helicopters and armed guards.
The host of dignitaries that attended the funeral included presidents of nations. Then Nigerian President, Goodluck Jonathan, and Ghana's President John Dramani Mahama flew in by helicopter.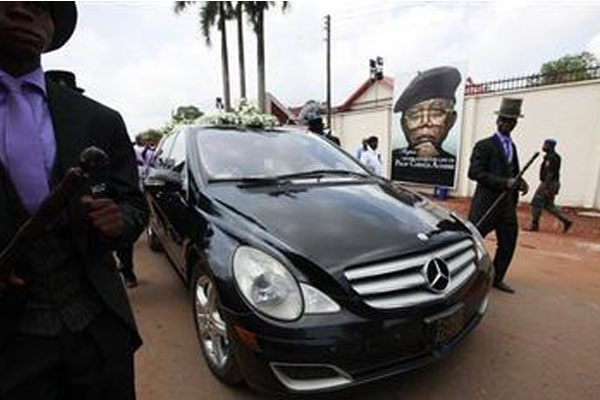 Crowds of mourners surrounded the church, some wearing traditional shirts emblazoned with Mr Achebe's image. Thousands of mourners followed proceedings from huge marquees outside.
Watch the video of how the remains of the iconic Chinua Achebe was conveyed in a Mercedes Benz R 350 4MATIC hearse at his funeral.
VIDEO
Mercedes Benz R 350 4MATIC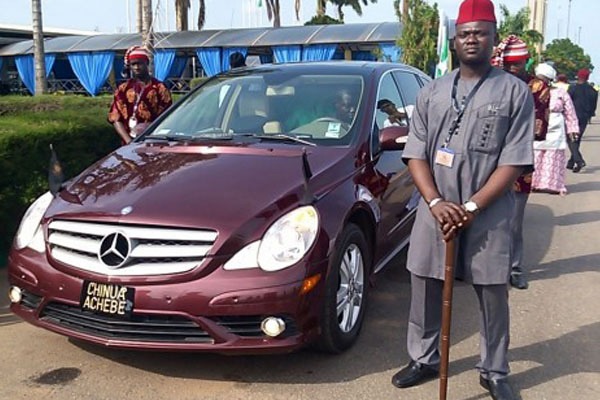 The Mercedes Benz R 350 4MATIC is one of the models in the R Class category.
The R-Class is a large luxury MPV. It was introduced by Mercedes-Benz in 2005 for the 2006 model year.
The R-Class shares its platform with the M-Class and GL-Class. It was available in two lengths, with either a 2,980 mm (117.3 in) or 3,215 mm (126.6 in) wheelbase.
Mercedes discontinued the R-Class for North America in 2012 and other markets in 2012. However, there was continued production for the Chinese market only.