Checkout The Late Sir Ahmadu Bello's N106million Rolls Royce Phantom V (PHOTOS)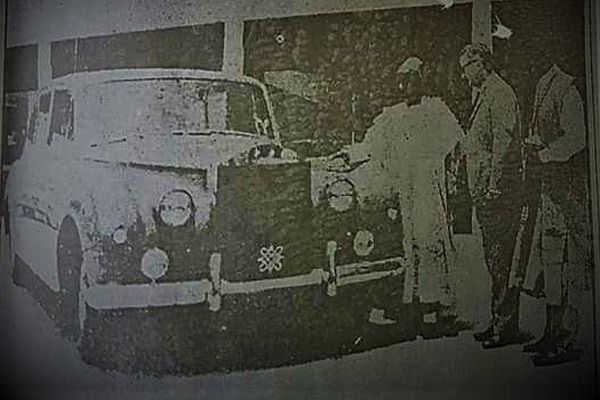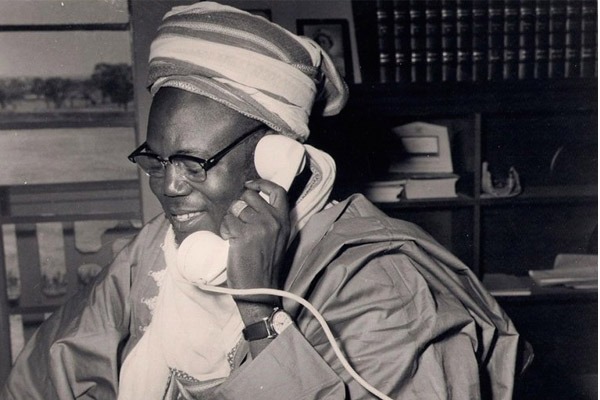 The Sardauna of Sokoto, Alhaji Sir Ahmadu Bello was a Nigerian political leader. He became the first and only Premier of the Northern region in 1954. Ahmadu Bello's
The Sardauna was quite successful. Because of his political status, he enjoyed some indulgences, one of which was the use of luxury cars.
For instance, during his spell in government in the early post-independence Nigeria, he owned several Rolls-Royces.
One of Bello's Rolls-Royces was captured in a publication of Daily Times of Saturday, August 19, 1961.
In the article, a picture was shown of a  new Rolls-Royce Phantom V being inspected. The luxury car was custom-built for the Sardauna.
The Premier's 1961 Rolls Royce Phantom V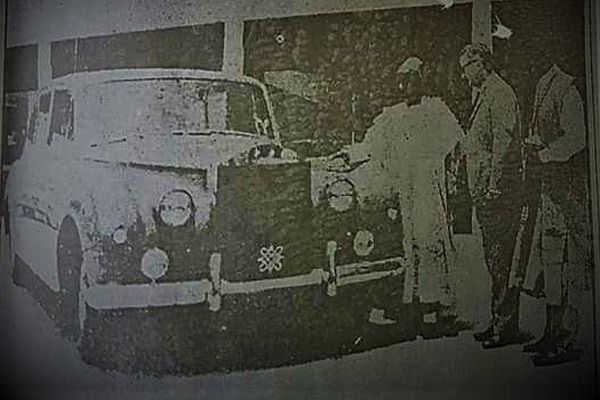 Sir Ahmadu Bello's 1961 Rolls Royce Phantom V was manufactured specifically for him.
According to the Daily Times article, "The new special Rolls Royce was made for the Premier to replace an old one following his complaint that dusts often penetrate into the car on speed.
"However, the new Rolls Royce car has two air conditioning units to enable the driver's compartment and the rear passenger saloon to be air-conditioned separately.
The article also stated, "It also has an automatic operation glass division with a special walnut cabinet. It contains a full set of cut glass tumblers and water jugs.
"The new car is also equipped with radio, a complete set of Morocco leather accessories with cigarette cases, notebook and mirrors.
"The interior is filled with special lamb's wool carpet to match the Premier special colour of the car which is green touched with silvery white.
According to the report, the custom-built Phantom V cost £9500.
In other to better understand the worth of the luxury vehicles by today's general inflation value, we visited the CPI Inflation Calculator website. According to the platform, the value of £1 as at 1961 is said to be equivalent to today £23.18. When converted to the Nigerian currency at today's value, that puts it at approximately N106m.
The Daily Times report did not state on whose account the luxury car was acquired.
Rolls-Royce Phantom V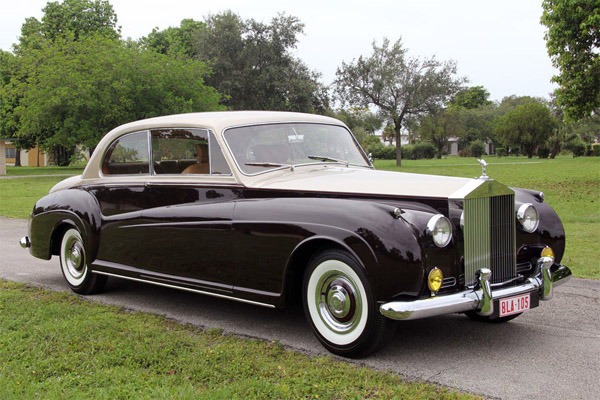 The Rolls-Royce Phantom V is a large four-door limousine. Only 517 Rolls-Royce Phantom Vs were manufactured. It was an ultra-exclusive car. It weighs 2.5 tonnes with a 3.6-metre wheelbase and the same 6.2L V8 engine as the Rolls-Royce Silver Cloud II.
The luxury car is based on the Silver Cloud II.  It shared a V8 engine and General Motors Hydra-Matic automatic gearbox with that model.
It was produced by Rolls-Royce Limited from 1959 to 1968.
See the picture on the Daily Times publication below.