31 Roads In Lagos And The Famous Nigerians They Were Named After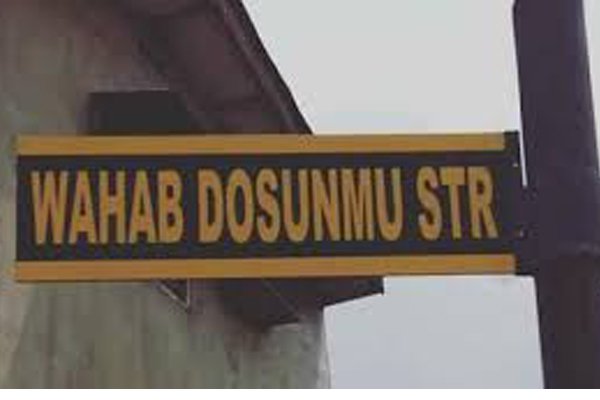 One might not be wrong to state that Lagos state is a huge national museum. This is so because the names of streets and roads there are used to showcase our national historical personalities.
For instance, in Ikoyi, many of the streets and roads bear the names of our colonial administrators.
Other personalities who have, one way or the other,  advanced the bet interest of the state or the country have important roads, streets, etc named after them in recognition of their accomplishments.
Autojosh presents "31 roads in Lagos and the Nigerian personalities that they were named after".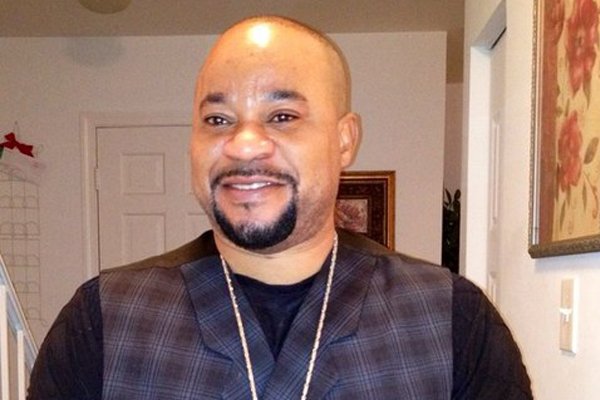 Fatai Atere was born on August 1, 1971. He is a former Nigerian footballer. He played for the Golden Eaglets in the 1st Kodak Under 17 World Cup in China. The Eaglet won the cup by defeating West Germany in the final. He also captained the Golden Eaglets in the Canadian under-16 World Championship two years later when they ended up as the runner up to USSR.
In his honour, the popular Fatai Atere Way in Mushin was named after him.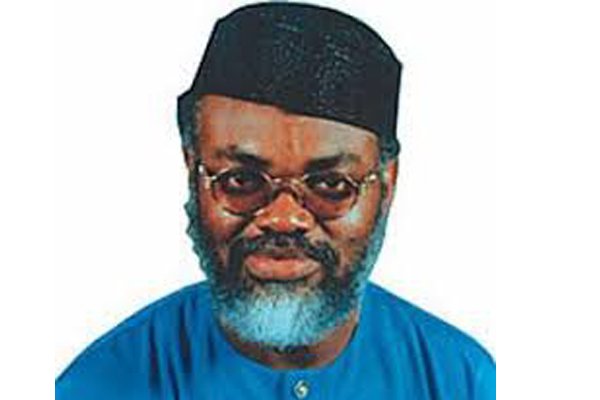 Funsho Williams Avenue, Surulere
Anthony Olufunsho Williams was born on May 9, 1948. He was a retired civil servant and politician from Lagos State.
Williams joined the Lagos State civil service in 1974. He spent the next 17 years working on construction projects in Lagos State. Approximately 70% of the roads and bridges were built under his stewardship. Williams was a Permanent Secretary by the time he left the civil service in 1991.
He went into business, but he shortly returned to public service, as a Lagos state Commissioner under Colonel Olagunsoye Oyinlola's Military Administratorship.
He was assassinated on July 27, 2006.
On February 26, 2007, the popular Western Avenue – an highway in Lagos – was renamed Funsho William Avenue.
Chief Olabode Akanbi Thomas was born on October 1919. He was a Nigerian lawyer, politician, political leader and traditional aristocrat.
In 1951, Thomas represented the Western region as Minister of Transport under the Mcpherson Constitution. He was an advocate of self-governance in Nigeria.  He resigned from the portfolio during a constitutional crisis in March, 1953. He later became Nigeria's first Minister of Works after a Constitutional Conference in London.
Bode Thomas had a reputation as an outspoken personality. The reputation earned him many enemies.
On November 8, after returning from Oyo, Thomas became ill at his Yaba, Lagos home.  He was later taken to Ijebu-Igbo for further treatment. He died in Ijebu-Igbo – on his daughter's birthday – November 20, 1953.
A popular road in Surulere, Lagos, was named in his honour.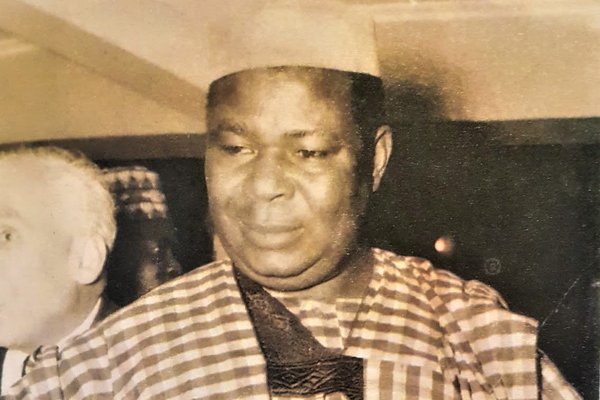 Festus Okotie-Eboh Avenue, Ikoyi
Chief Festus Okotie-Eboh was born in 1919. He was a successful businessman, school entrepreneur and politician.
In 1951 – after some influence from Azikiwe – he contested for a seat and was elected to the Western Region House of Assembly. In 1954, he was elected treasurer of the N.C.N.C. He later became the party's candidate to represent Warri division in the House of Representatives.  On January 1955, he was nominated as the Federal Minister of Labour and Welfare. Two years later, he was made Finance Minister.
Okotie-Eboh was also Minister of Finance during the administration of Sir Abubakar Tafawa Balewa. He is the longest serving Minister of Finance Nigeria has ever had.
He was assassinated along with Prime Minister Tafawa Balewa in the military coup of January 15, 1966, which terminated the Nigerian First Republic.
Festus Okotie-Eboh has a road in Ikoyi named after him.
Etim Inyang Crescent, Victoria Island
Etim Okon lnyang was born on 25 December 1931. He was a Nigerian Policeman and former Inspector General of Police. He was appointed as the Inspector General of Police in 1983. He succeeded Sunday Adewusi and, in 1986, was succeeded by Muhammadu Gambo Jimeta.
He died on 26 September 2016 at the age of 85 in Lagos, Nigeria.
Etim Inyang Crescent in Victoria Island was named after him.
Mobolaji Johnson Avenue, Ikeja
Mobolaji Olufunso Johnson was born on February 9, 1936.  He is a retired Nigerian Army Brigadier and former military Governor of Lagos State from May 1967 to July 1975 during the military regime of General Yakubu Gowon.
In May 1967, Lagos State was created. At age 31, Johnson became the first governor of Lagos. Mobolaji Johnson was involved in developing the civil service in Lagos State.
Upon retirement, he became a Director of construction giant Julius Berger Nigeria in 1979 and its chairman in 1996, a post he held until 2009.
Mobolaji Johnson is currently the Chairman of Nigerian Conservation Foundation.
Mobolaji Johnson avenue, a road in Ikeja, was named after him.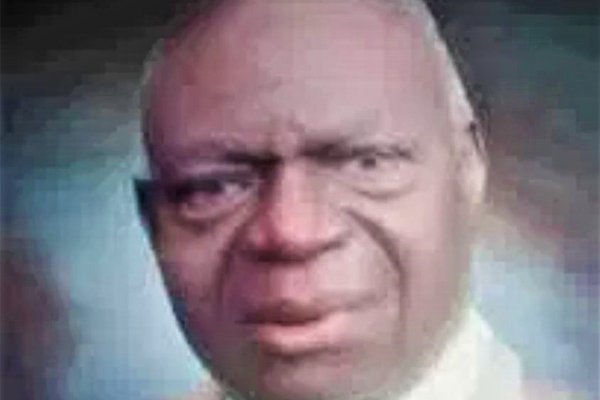 Mobolaji Bank Anthony Way, Ikeja
Oloye Sir Mobolaji Bank Anthony  was born on June 11, 1907. He was a Nigerian businessman and philanthropist. He was a council President of the Lagos Stock Exchange and was a minority investor in Aero-Contractors before indigenous shares were acquired by the Ibru Organization.
Bank Anthony was the chairman of the Italian Construction firm Borini Prono and Company. The firm was later involved in the construction of the Ijora Causeway, Benin-Asaba road and the Sapele-Onithsa road. He was also the agent of Law Union and Rock Insurance Agency in 1950, which was later managed by T.A. Braithwaite in 1951. He was also a director of the Nigerian arm of Mobil Oil Company and the Nigerian branch of Friesland Foods.
As a philanthropist, Sir Mobolaji Bank Anthony donated a ward to the National Orthopedic Hospital, Igbobi, Lagos and also built Ayinke House, which houses the Ikeja General Hospital.
He died in May 26, 1991.
In his honour, Mobolaji Bank Anthony way, a famous road in Ikeja, was named after him.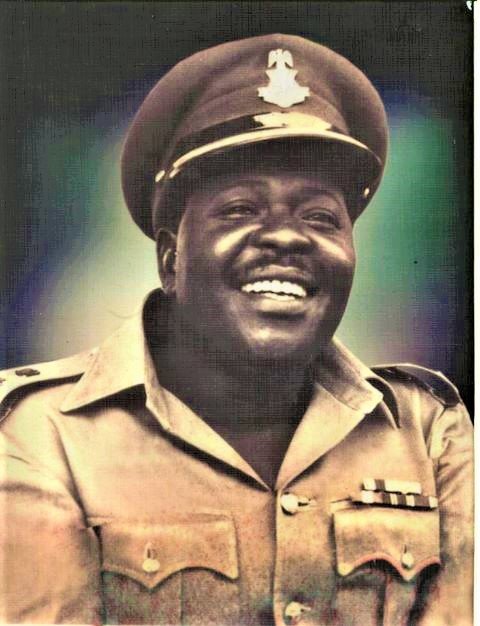 Adekunle Fajuyi Road, GRA Ikeja
Francis Adekunle Fajuyi was born on 26 June 1926. He was a Nigerian soldier from Ado Ekiti who became the first military governor of the former Western Region, Nigeria.
Fajuyi became the first indigenous commander of the 1st battalion in Enugu, a position he held until just before the first coup of January 1966, when he was posted to Abeokuta as garrison commander. When Major General Ironsi emerged as the new C-in-C on 17 January 1966, he appointed Fajuyi the first military governor of the Western Region.
He was assassinated by the revenge seeking counter-coupists led by Major T. Y Danjuma on July 29, 1966, at Ibadan, along with General Johnson Aguiyi-Ironsi, the Head of State and Supreme Commander of the Armed Forces of the Federal Republic of Nigeria.
A road in Ikeja GRA was named after him.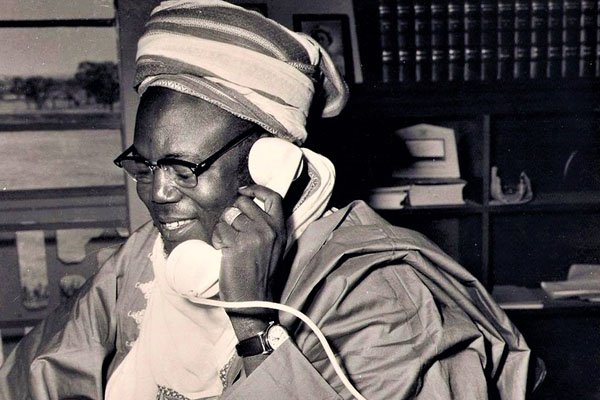 Ahmadu Bello Way, Victoria Island
Alhaji Sir Ahmadu Bello was born on June 12, 1910. He was a Nigerian politician who was the first and only premier of the Northern Nigeria region. He also held the title of the Sardauna of Sokoto.
Bello and Abubakar Tafawa Balewa were major figures in Northern Nigeria pre-independence politics and both men played major roles in negotiations about the region's place in an independent Nigeria.
As the leader of the Northern People's Congress (NPC), he was a dominant personality in Nigerian politics throughout the early Nigerian Federation and the First Nigerian Republic.
He was assassinated on January 15, 1966 together with other political leaders in a coup attempt.
The popular Ahmadu Bello Way in Victoria Island was named in his honour.
Bola Tinubu Road, Ifako-Ijaiye
Chief Bola Ahmed Adekunle Tinubu was  born 29 March 1952.  He is an accountant, Businessman and politician.
Tinubu worked for American companies  such as Arthur Andersen, Deloitte, Haskins, & Sells, GTE Services Corporation and Mobil Oil Nigeria.
In 1993, he was elected Senator for the Lagos West constituency in Lagos State. The election was just prior to a military take-over in December 1993.
After the return to democracy, he was elected governor of Lagos State, holding office from 29 May 1999 to 29 May 2007.
He is an influential member of the All Progressives Congress party; he also holds both the chieftaincies of the Asiwaju of Lagos and the Jagaban of the Borgu Kingdom in Niger State, Nigeria. He has been routinely referred to as the national leader of the APC during the presidency of Muhammadu Buhari.
Bola Tinubu has a road in Ifako-Ijaiye named after him.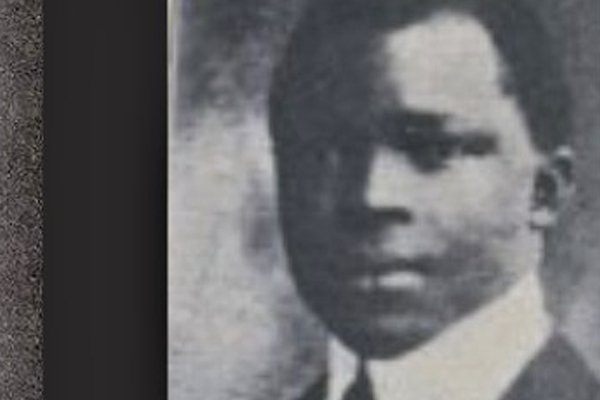 Crispin Curtis Adeniyi-Jones was born in 1876. He was a Nigerian medical doctor of Sierra Leonean heritage. He was also the pioneer director of the Yaba Psychiatric Hospital.
He became one of Nigeria's foremost nationalist. On June 24, 1923, Adeniyi-Jones, Eric Moore and Egerton Shynglee joined Herbert Macaulay and Thomas Jackson to form the Nigerian National Democratic Party, also known as NNDP. He later became the president of the party.
He was also a long-standing member of the legislative council of Nigeria and served in the council from 1923-1938.
Apart from his political activities, he also teamed up with the National Congress of British West Africa to formulate economic policies to alleviate some of the emerging economic problems in colonial West Africa.
He also championed causes to promote careers of Africans in colonial government and civil service. He also advocated the creation of more primary schools, reduction of regional inequality in cocoa grading and the abolition of many provincial courts
Crispin Curtis Adeniyi-Jones  died in 1957. A road in the heart of Ikeja was named after him.
Ozumba Mbadiwe Road, Victoria Island
Kingsley Ozumba Mbadiwe was born in 1915. He was a Nigerian nationalist, politician, statesman and government minister.
He was a member of the National Council of Nigeria and the Cameroons (NCNC). In 1951, he was elected into the Eastern Region House of Assembly. He was re-elected in 1954, and was later made the minister for Lands and National Resources. In 1957, he was made the Minister for Commerce. However, his political success was to undergo a great challenge when, in mid-1958,  he and Kola Balogun attempted to remove Nnamdi Azikiwe as the leader of NCNC.
Mbadiwe set up his own newspaper, The Daily Telegraph, as an organ of protest. He later re-joined the party and was appointed as the Minister for Trade and Communications. He later served as a special adviser to the Prime Minister Abubakar Tafawa Balewa, advising on African affairs.
Kingsley Ozumba Mbadiwe died in 1990. In his honour, a road in Victoria Island was named after him.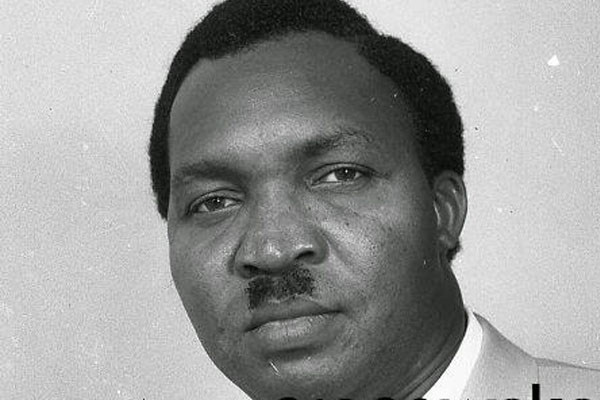 Raymond Amanze Njoku was born on August 1915.He was a Nigerian politician and former minister for Transport.
Before politics, he was as a successful lawyer in Aba, Eastern Nigeria, 1949-1954. After Dr Nnamdi Azikiwe, he became the president of Igbo State Union of Nigeria. He also held the position of Vice President NCNC (National Council of Nigeria & the Cameroon).
He contested for a regional seat in 1951, but was unsuccessful. However, in 1954, he was elected to the Federal House of Representative. He was appointed cabinet minister: Commerce & Industry, Transport & Aviation (1954- 1966).
The final and definitive motion for Nigerian Independence on 1 October 1960 was moved by Prime Minister Abubakar Tafawa Balewa and endorsed by his cabinet colleague Raymond Njoku, the minister of Trade & Industry.
Njoku  was the chairman of the Commonwealth Parliamentary Association. He addressed British parliamentarians, including Prime Minister Harold MacMillan, at the Guildhall, London.
During the Biafra War, Prime Minister Harold Wilson read a Telegraph sent by Raymond Njoku to the House of Commons. The message was a call for a ceasefire.
Raymond Njoku died in 1977. A road in Ikoyi, Lagos, was named after him.
Kofo Abayomi Road, Victoria Island
Oloye Sir Kofoworola Adekunle "Kofo" Abayomi  was born on 10 July 1896. He was an ophthalmologist. He was one of the founders of the nationalist Lagos Youth Movement in 1934. He then went on to have a distinguished public service career. His last major public assignment was as chairman of the Lagos Executive Development Board from 1958 until 1966.
Kofo Abayomi was the first private practitioner to be elected president of the Nigerian Medical Association.
In June 1948, in Ile Ife – two years after the Egbe Omo Oduduwa, a Yoruba social welfare organization was formed in London – Abayomi was elected as its treasurer.
Abayomi was one of the founding members of the Action Group (AG) when that party's Lagos branch was inaugurated on 5 May 1951. In the first half of 1954, there were several tax riots in the northern Oyo towns. In August of that year, a number of Yoruba chieftains sent him to see the Alaafin of Oyo and try to make him drop support for the nationalist National Council of Nigeria and the Cameroons.
Kofo Abayomi died on 1 January 1979. In his honour, a road in Victoria Island, was named after him.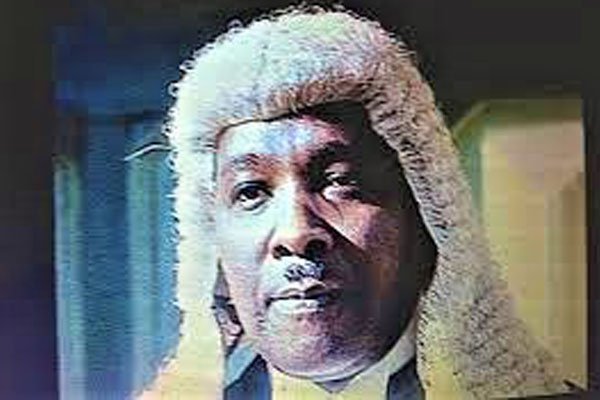 Adetokunbo Ademola Street, Victoria Island
Omoba Sir Adetokunbo Adegboyega Ademola, was born on 1 February 1906. He was the Chief Justice of the Supreme Court of Nigeria from 1958 to 1972.
He was a son of Oba Sir Ladapo Ademola II, the Alake of the Egba clan.
Sir Adetokunbo Ademola was appointed as Chief Justice on April 1, 1958, replacing the retiring Sir Stafford Foster Sutton.
He was the first chancellor of the University of Benin. He died on 29 January 1993.
Adetokunbo Ademola road, in Victoria Island, was named after him.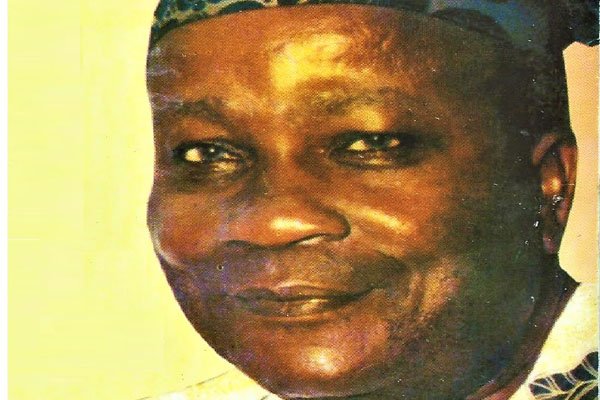 Adeniran Ogunsanya Road, Surulere
Omoba Adeniran Ogunsanya, was born on the 31 January 1918. He was a Nigerian lawyer and politician.
In the mid-1950s, Adeniran served as a member of the National Executive Committee of the National Council of Nigeria and the Cameroons (NCNC). He was the President of NCNC Youth Association.  In 1959, he became a member of the Nigerian parliament.
During the Second Republic, Adeniran was the leader of the Lagos progressives that merged with three other groups to form the Nigerian People's Party (NPP). He later became the chairman of the party succeeding Olu Akinfosile after he had previously lost to Lateef Jakande for a seat in the Lagos Government House. He was the first Attorney General of Lagos and later became the Commissioner of Education.
He died on the 22 November 1996.
Adeniran Ogunsanya street, a popular street in Surulere, was named in his honour.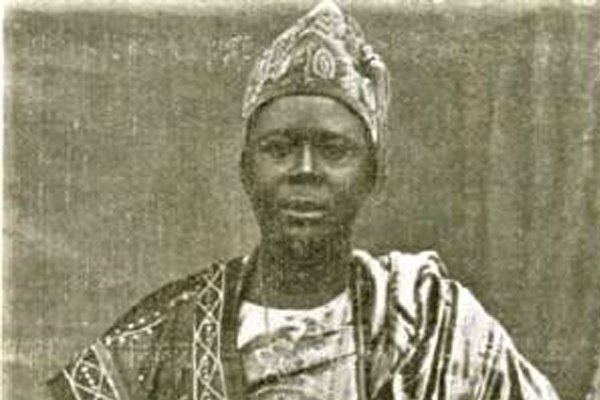 Adeyemo Alakija road, Victoria Island
Oloye Sir Adeyemo Alakija was born on 25 May 1884. He was a Nigerian lawyer, politician and businessman. He co-founded the newspaper, Daily Times of Nigeria. He served as a member of the Nigerian legislative council for nine years starting in 1933. In 1942, he became a member of the governor's Executive Council. Alakija was president of Egbe Omo Oduduwa from 1948 until his death in 1952.
In his honour, a road in Victoria Island was named after him.
Oba Musendiku Buraimoh Adeniji Adele II was born on November 13, 1893. He was the Oba of Lagos from October 1, 1949 to July 12, 1964.
Oba Adele II was an ardent supporter of the Nigerian Youth Movement. He was also a member of the Obafemi Awolowo-led E gbe Omo Oduduwa.
His political affiliation was therefore in opposition to the ruling NCNC/NNDP (whose political bedrock was the House of Docemo) founded by Herbert Macaulay and later led by Nnamdi Azikiwe.
NNDP was opposed to Oba Adele's ascension as Oba of Lagos, him not being descended from Dosunmu. They then filed legal challenges to thwart his coronation.
The Judicial Committee of the Privy Council in England finally sustained Oba Adele's right to the throne in 1957. He died on July 12, 1964.
Adeniji-Adele road on Lagos Island was named after him.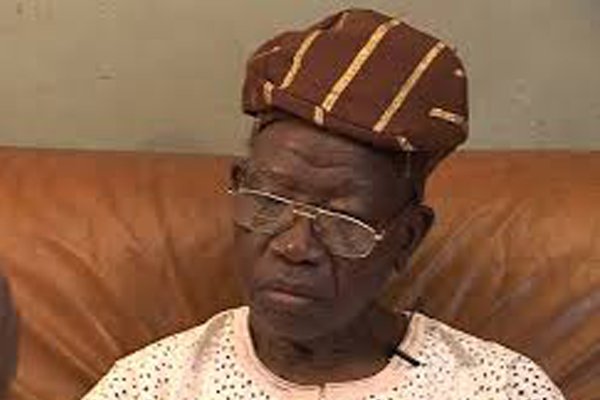 Alhaji Lateef Kayode Jakande was on born 23 July 1929. He was a journalist who later delved into politics.
In 1949 Jakande began a career in journalism. In 1953, he joined the Nigerian Tribune. In 1956 he was appointed editor-in-chief of the Tribune by the owner Chief Obafemi Awolowo.
After leaving the Tribune in 1975, Jakande established John West Publications and began to publish The Lagos News. He served as the first President of the Newspaper Proprietors Association of Nigeria (NPAN).
Encouraged by Awolowo, he ran for election as executive governor of Lagos State in 1979, on the Unity Party of Nigeria platform. He won. He became governor of Lagos State from 1979 to 1983.
As governor, he introduced housing and educational programs targeting the poor, building new neighbourhood primary and secondary schools and providing free primary and secondary education. He established the Lagos State University. Jakande's government constructed over 30,000 housing units. The schools and housing units were built cheaply, but were of great value. Some of the housing units include low cost estates in Amuwo-Odofin, Ijaiye, Dolphin, Oke-Afa, Ije, Abesan, Iponri, Ipaja, Abule Nla, Epe, Anikantamo, Surulere, Iba, Ikorodu, Badagry.
He also completed the construction of the General Hospital in Gbagada and Ikorodu and built about 20 health centres within the state.
He also started a metroline project to facilitate mass transit. The project was halted by the Gen, Buhari-led military regime. his tenure as Governor ended when the military seized power on 31 December 1983.
After the military take-over in 1983, Jakande was charged, prosecuted and convicted of treason, although later he was pardoned.
He became the Minister of Works under the Sani Abacha military regime (1993–98).
His decision to serve as Minister under Abacha which earned him some criticism. However, his association with Abacha handicapped his career in politics after the restoration of democracy in 1999.
A road in Ikeja was named after him.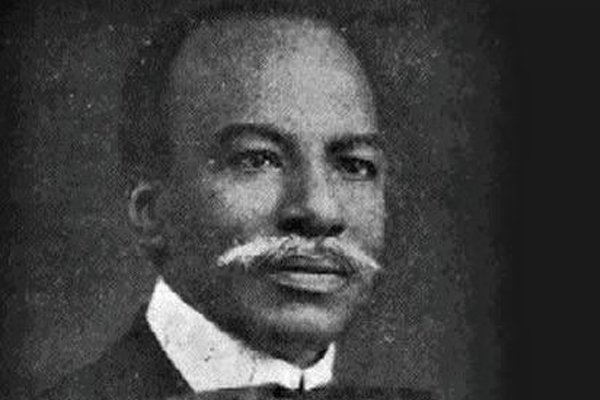 Olayinka Herbert Samuel Heelas Badmus Macaulay was born on 14 November 1864.
He was a Nigerian nationalist, politician, engineer, architect, journalist, and musician. Many Nigerians also considered him as the founder of Nigerian nationalism. He was one of the first leaders of the Nigerian opposition to British colonial rule.
In 1944 Macaulay co-founded the National Council of Nigeria and the Cameroons (NCNC) together with Nnamdi Azikiwe and became its president.
The NCNC was a patriotic organization designed to bring together Nigerians of all stripes to demand independence.
In 1946 Macaulay fell ill in Kano and later died in Lagos. He died on the 7 May 1946.
A popular road in Yaba was named after him.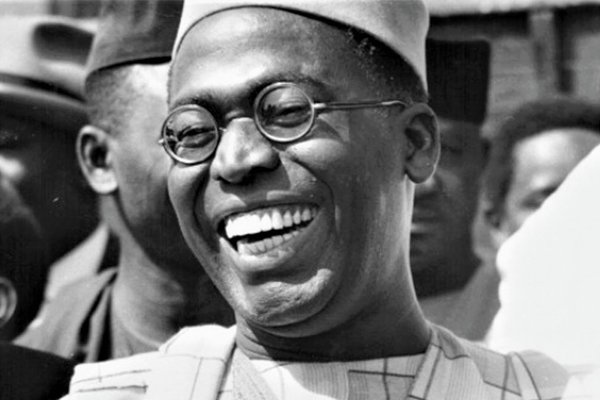 Obafemi Awolowo Way/Road (Ikeja, Ikoyi)
Chief Obafemi Jeremiah Oyeniyi Awolowo was born on 6 March 1909.  He was a Nigerian nationalist and political leader. He played a key role in Nigeria's independence movement and the First and Second Republics.
Like some of his well-known contemporaries, as a nationalist in the Nigerian Youth Movement, Awolowo rose to become Western Provincial Secretary.
He was the first premier of the Western Region from 1952 to 1959,  and later federal Commissioner for Finance. During the Nigerian Civil War, he was made the vice chairman of the Federal Executive Council. He was thrice a major contender for President of Nigeria.
Awolowo was responsible for much of the progressive social legislation that has made Nigeria a modern nation.
He was the official Leader of the Opposition in the federal parliament to the Balewa government from 1959 to 1963. In recognition of all these, Awolowo was the first individual in the modern era to be named Leader of the Yorubas (Yoruba: Asiwaju Awon Yoruba or Asiwaju Omo Oodua).
He died in 9 May 1987.
Several landmarks, streets and roads were named after him. Notable ones include the Obafemi Awolowo Way in Ikeja and Obafemi Awolowo road in Ikoyi.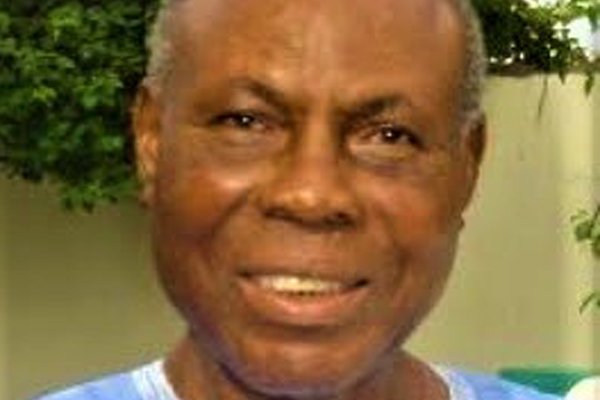 Ajose Adeogun Road, Victoria Island
Justice Olatunji Ajose-Adeogun was born in 1924. He was a retired Justice of the Court of Appeal and the Baba Oba Agba – Ilu of Lagos. (The Kings traditional father & distinguished Elder of Lagos).
He was the then Secretary/Legal Officer of the then Lagos Executive Development Board now (LSDPC) from 1955 -1961. He was in the same year appointed to the Foreign Service of the Federal Ministry of Justice along with ten other Lawyers to assist the New Republic of Malawi (formerly Nyasaland). The assistance extended to Tanzania and Uganda.
Ajose-Adeogun was eventually appointed by the Malawi Government as it Director of Public Prosecution for four years in that capacity before returning to Nigeria in 1968.
He was appointed as a Judge in the Lagos State Judiciary from 1975 to 1985. In 1985,   he was appointed as a Judge of the Federal Court of Appeal from where he voluntarily retired in 1987.
Few years after leaving the Judiciary he was appointed by the Federal Government as the Lagos State Public Complaints Commissioner from 1990-1996.  Within the same period, he was in 1992 appointed to serve as Chairman National Election Tribunals in Niger and Enugu State.
Ajose Adeogun died on December 13, 2017. A street in Victoria Island was named in his honour.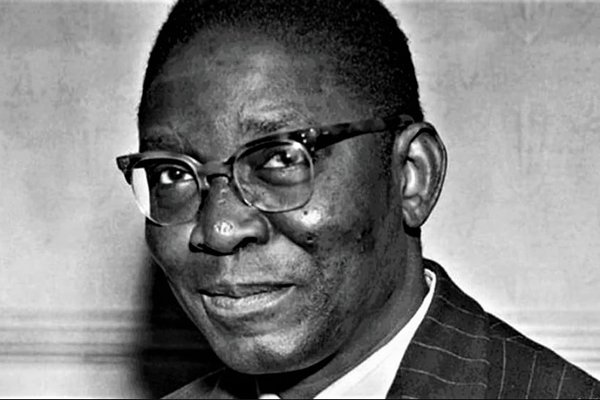 Nnamdi Azikiwe Street, Lagos Island
Benjamin Nnamdi Azikiwe was born on 16 November, 1904.
He was a journalist, nationalist, Pan-Africanist, political leader and newspaper entrepreneur.
Nnamdi Azikiwe, or Zik, was the first President of Nigeria from 1963 to 1966. throughout the Nigerian First Republic.
He is popularly considered a driving force behind the Nigeria's independence and came to be known as the "father of Nigerian Nationalism".
In British West Africa, Azikiwe was an important advocate of Nigerian and African nationalism, first as a journalist and later as political leader.
He died on 11 May 1996.
A famous road on Lagos Island was named in his honour.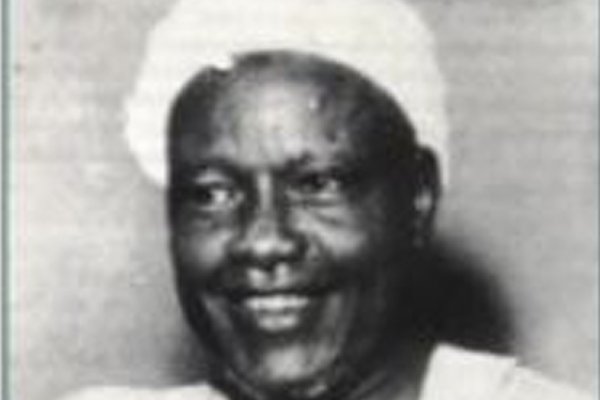 Muhammadu Ribadu was born in 1909. He was a Nigerian politician and former Minister of Defence.
In 1952, he was made Minister for Natural Resources as part of an indigenous Council of Ministers.
In 1954, he was elected as the second Vice-President of Northern People's Congress (NPC) and became literally, the third most powerful Northern Nigerian leader behind Ahmadu Bello and Tafawa Balewa.
He was the federal Minister of Land, Mines and Power in 1954, and in 1959, he was made the federal Minister of Land and Lagos Affairs. In 1960, during the First Republic, he was appointed the Nigerian Minister of Defense.
Till date, he's still being remembered as one of the most outstanding Defense Minister Nigeria ever had.
On May 1, 1965, he was to be honoured along with the then Prime Minister, Alhaji (Sir) Abubakar Tafawa Balewa by the then Premier of Northern Nigeria, Sir Ahmadu Bello with gold medals of the Usmamiya order in Kaduna. He died on the morning of that day at the age of 55.
A road in Ikoyi was named after him.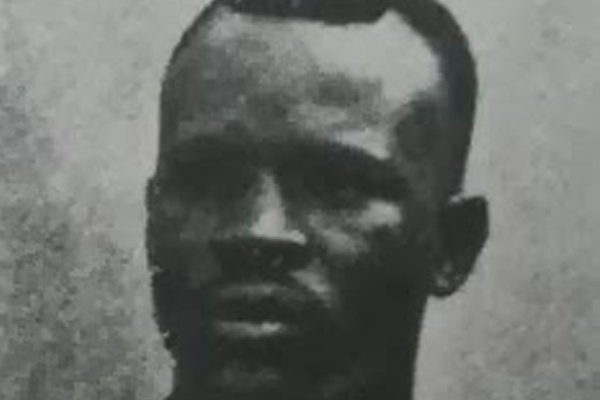 Karimu Ikotun Street, Victoria Island
Karimu Kotun was born in Lagos in 1881. He was a Nigerian businessman and trade ambassador. He was involved in trade across the Nigerian landscape during the dawn of the twentieth century. He started his business venture in 1896 after completing his studies. He was mostly involved in trading Cotton and was successful in the business. This led to his appointment as agents for two British firms in Liverpool and Manchester. He later left the services of the firms and worked on his own account as an independent trader.
Karimu Kotun was also the president of the Muslim Cricket Club in Lagos and President of the Alowolagba Society. In 1919, he succeeded Aldolphus Martins as the private secretary of the Oba of Lagos, Eshugbayi Eleko.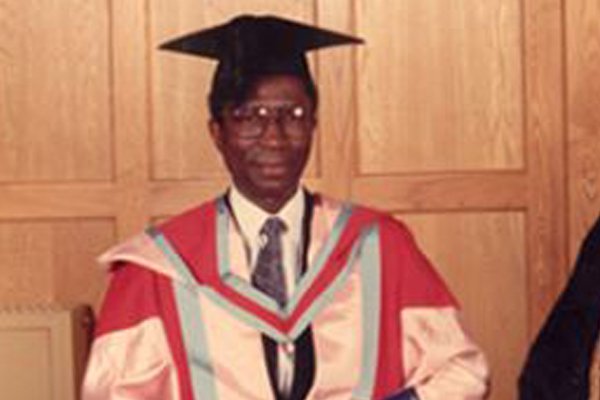 Akin Adesola Street, Victoria Island
Prof. Akinpelu Oludele Adesola was born on November 1927. He was a professor of Surgery, educational administrator.
Akin Adesola started as a lecturer at the University College Hospital Ibadan. In 1967, he became a Professor and Head of Department at the University of Lagos Medical School.
He died on May 2010.  A street in Victoria Island was named after him.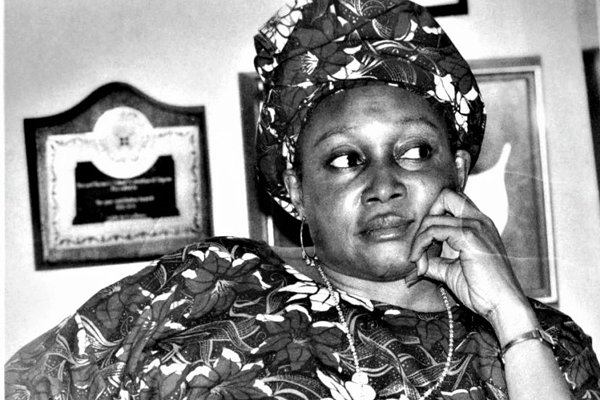 Alhaja Kudirat Abiola (née Adeyemi) was born in 1951. She was the wife of Moshood Abiola. Her husband was the winning candidate in Nigerian elections and he was arrested shortly after the elections.
On 4 June 1996, she was assassinated whilst her husband, Moshood Abiola was being detained by the Sani Abacha-led Government.
At the time of her death, an anti-military rule "Radio Democracy" had just been created. The radio station  was based in Norway. It was backed by the American, British, Swedish, Danish and Norwegian governments to help end military dictatorship in Nigeria. The Radio station's name was changed to Radio Kudirat, in honour of Kudirat Abiola.
Also in her honour, the popular Oregun Road in Ikeja was rename after her.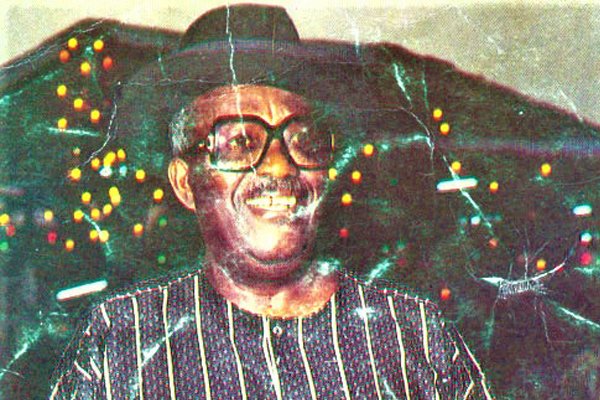 Alfred Rewane was born on 24 August 1916. He was a businessman, statesman and political activist.
In the 1940s, after a brief working stint at UAC, he ventured into the business of importing goods, especially cow bones and black pepper.  Later in the 1950s, he went into the timber trade. He owned the Rex club in Yaba, Lagos where Bobby Benson was a regular musician.
He was a close associate of Obafemi Awolowo.
During the pre-independence era in Nigeria, Rewane was affiliated with the Action Group. he became the chairman of the Western Nigeria Development Company which was controlled by the Action Group led regional government.
In the 70's, Rewane promoted a series of businesses in Sapele partnership with the Seaboard Group of the United States. The companies included Life Flour mills, West African Shrimps and Top Feeds.
In the 1990s,'Rewane's residence in Lagos was the venue of political meetings that led to the formation of NADECO. He was a major financier of NADECO , the group was vocal in its opposition to the military regime of Sani Abacha.
Alfred Rewane was assassinated on October 6, 1995 at his residence in Ikeja, Lagos.
The popular Kingsway Road  road in Ikoyi was renamed Alfred Rewane Road
Saka Tinubu Street, Victoria Island
He was a businessman and a prominent Muslim personality in Lagos in the early 20th century.
He was the patriarch of a Lagos family who embraced various Islamic causes especially within the Ahmadiyya movement.
In the 1910s, he was one of the founders of the Ahmadiyya movement in Lagos. He became the movement's president in 1927.
Prior to his presidency, the movement had lost a keen supporter in Muhammed Basil Agusto who led a faction to form the Islamic Society of Nigeria and also left the movement without a meeting place. Saka lent the movement his house to hold meetings.
Elsie Femi-Pearse was a Nigerian politician and one of the earliest women elected in a Nigerian election when she won a seat as an area council candidate to the Lagos Town Council in a 1955 local election. She was on the council for 10 years. She was also a board member of the Lagos Board of Education.