4 Nigerian Celebrities That Were Crippled From Car Accidents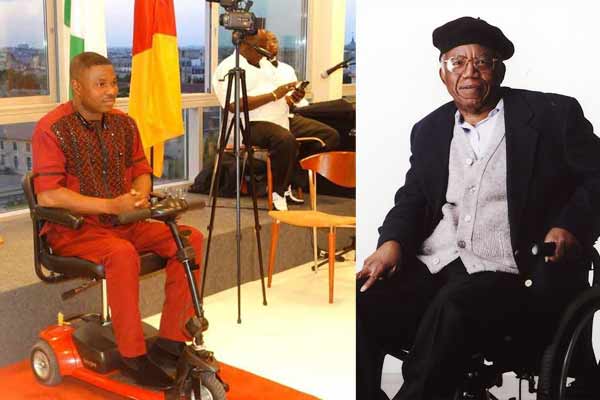 After winning the 1996 Atlanta Olympics football gold with Nigeria as the No.1 goalkeeper, Joseph Dosu had a blossoming career ahead of him, or so he thought.
On 7 June 1997, a car accident along Ikorodu Road in Lagos damaged his spinal cord. This ended his blossoming career at just 23.
Dosu was only able to walk again, though sometimes with the aid of crutches.
However, some famous Nigerians who were also involved in auto crashes were not so lucky. This set were left paralyzed or confined in wheel chairs.
In this article, we list some famous Nigerians who were paralyzed from car accidents they were involved in.
Chinua Achebe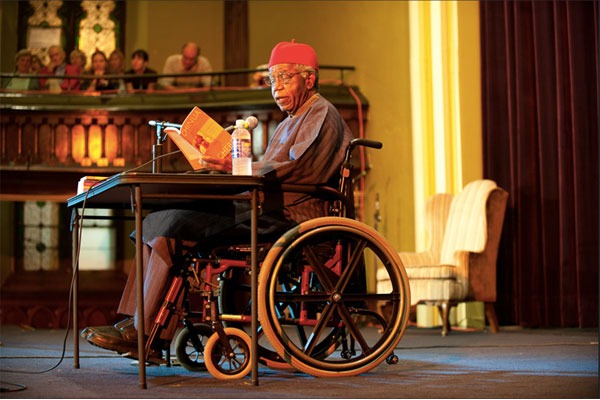 Chinua Achebe was a Nigerian novelist, poet, and critic. He is regarded as the most dominant figure in modern African literature. His first novel and magnum opus, Things Fall Apart, occupies a pivotal place in African literature and remains the most widely studied, taught and read African novel.
On March 22, 1990, Achebe was riding in a car to Lagos when an axle collapsed and the car flipped. His son Ikechukwu and the driver suffered minor injuries, but the weight of the vehicle fell on Achebe and his spine was severely damaged. He was flown to the Paddocks Hospital in Buckinghamshire, England for treatment.
The incident left him paralyzed from the waist down and would confine him to a wheelchair for the rest of his life.
Achebe relocated to the United States and proved he was as resilient as he was gifted. For 23 years, he remained productive despite being wheelchair bound.
Achebe died after a short illness on March 21, 2013 aged 82 in Boston, Massachusetts.
Yinka Ayefele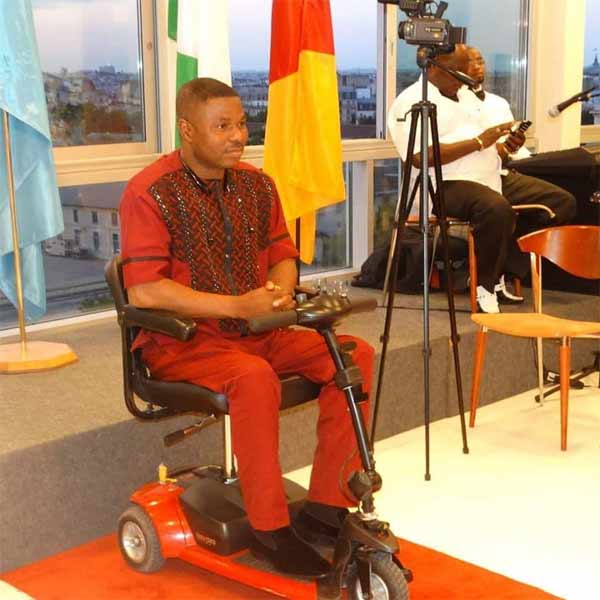 Yinka Ayefele, is a Nigerian music producer, gospel singer, radio presenter and founder of Fresh FM Radio Station, Ibadan
Ayelefe was involved in a ghastly automobile incident on December 12, 1997. The crash left him incapacitated but he has not let his disability stop him from achieving greats feats.
Now confined to a wheel chair, the singer thinks that the incident, though a sad one, was what transformed his life.
Daniel Joshua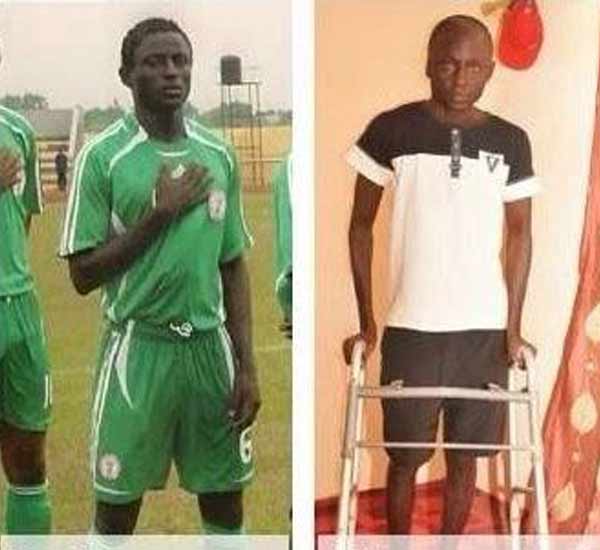 Daniel Joshua helped the Golden Eaglets lift the 2007 U-17 World Cup trophy in South Korea. He played as a central midfielder during the tournament.
Fifteen months after, he was involved in a car accident, which left him paralyzed. This happened on December 12, 2008 along the Abuja-Kaduna expressway.
Joshua was on his way to Flying Eagles camp, as part of preparation for the Nations Cup in Rwanda, when the car accident happened.
The once dynamic defender has been unable to walk 13 years after the crash.
There has been several reports claiming that he now begs for survival.
Kingsley Orji
Kingsley Orji is a Nollywood actor based in Onitsha, Anambra state. He is known for movies such as Akanchawa (2005), Bus Driver (2005), and Akanchawa 2 (2005).
The light-skinned actor who is popularly known as Egbeigwe has been bedridden for a year after narrowly escaping death in an auto-crash in June 2019.
The accident dislocated his joints, making him unable to walk without the help of crutches.