"Jenifa's Diary" Actress 'Adaku' Involved In A Car Crash (PHOTOS)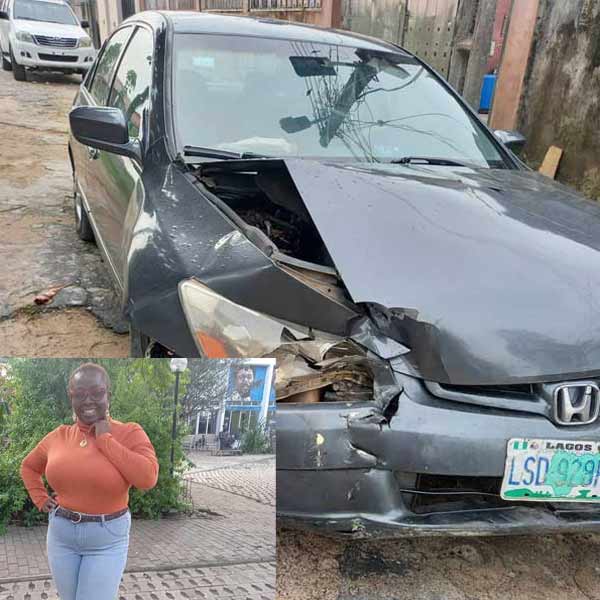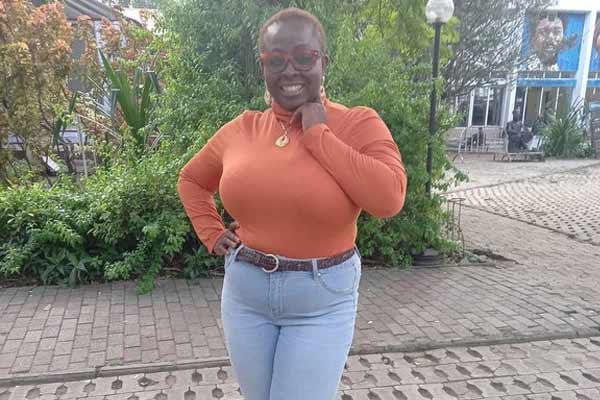 Actress and media personality, Omotunde Adebowale-David, also known as Lolo 1, is in a grateful mood as she and her children survived a fatal car crash.
She posted pictures of the damage to her vehicle after the crash and revealed that her children had "scrapes and bruises."
I have never really been in a serious accident in my life so you can imagine how badly shaken I was yesterday when my treasures came out with scrapes and bruises i was just grateful
But im thankful for the joy of God's preservation….when you go out and come back home safe please thank God specially
Nothing broken
Nothing missing
Thank you Jesus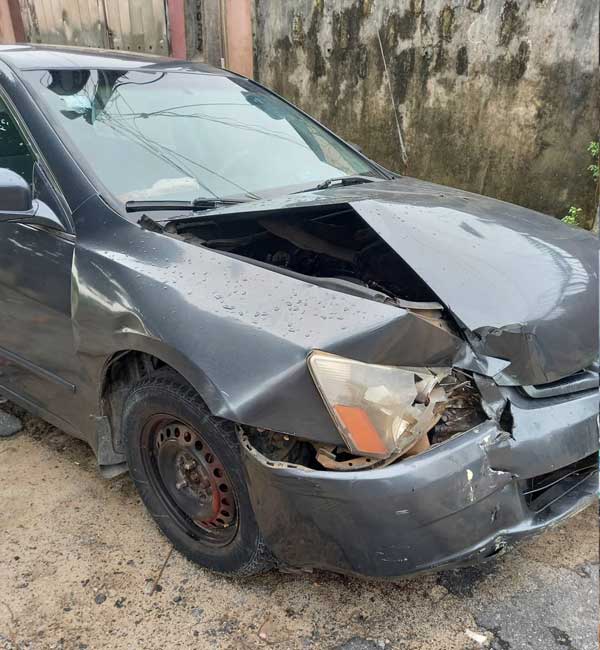 Omotunde Adebowale David, popularly known as Lolo1, is a Nollywood actress, and a Nigerian radio presenter.
She hosted the radio programme, 'Oga Madam' on Wazobia FM 94.1, till 2019 when she left and joined Lasgidi FM as the general manager and an on-air personality.
She started her career as a legal practitioner after being called to bar in 2000. She worked in the law department before dropping it for media broadcasting in 2004.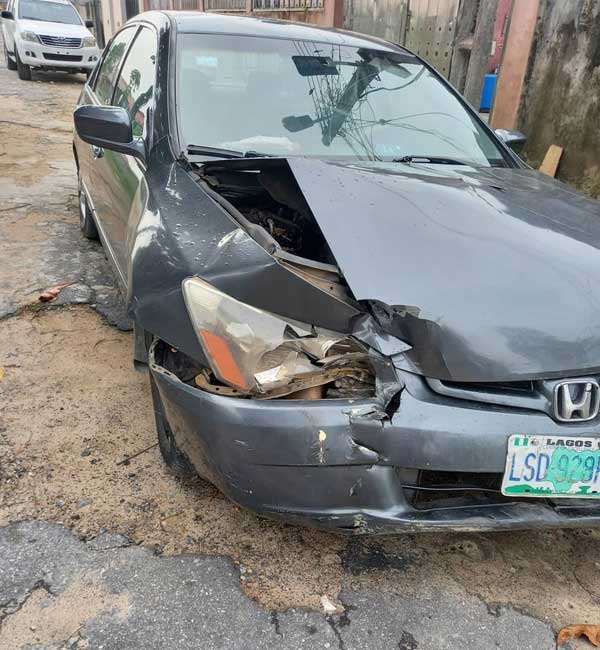 She is also known for acting, in Yoruba and English movies. She featured in the popular series Jenifa's Diary where she acted as Adaku.
She became an On Air Personality for the first time when she joined Metro FM. She later joined Wazobia FM, then she left in 2019 after over 11 years with them.
She got the nickname Lolo1 during a radio live show when she requested a nickname from people and she eventually picked lolo.
She featured in the cover page for La Mode Magazine for July 2017 edition.
In 2020 she produced her first movie titled When Love is not Enough. The movie was directed by Okiki Afolayan.