Checkout The Bomber Aircraft Nigeria Got From Egypt To Fight Biafra Forces (PHOTOS)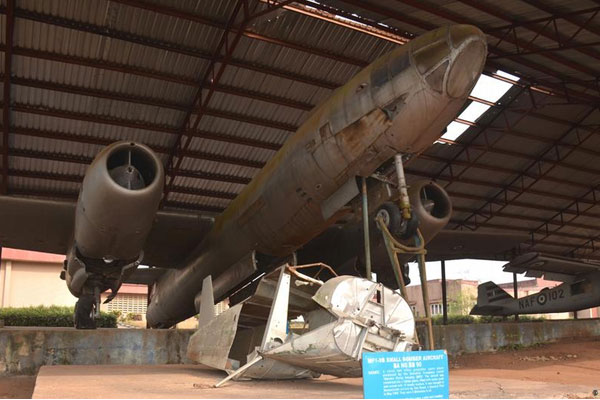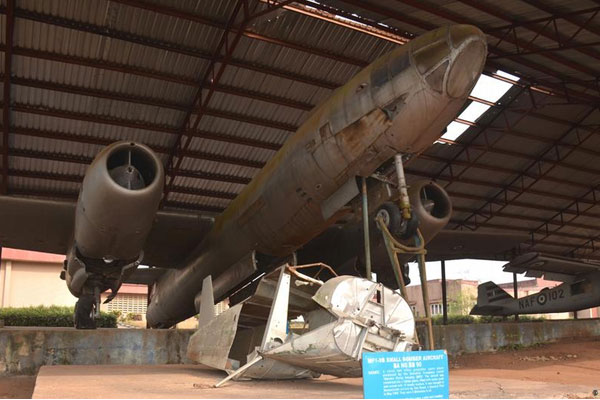 The aircraft in the photo above is an Ilyushin-28 bomber aircraft. The Soviet-built aircraft belonged to the  Nigerian Air Force.
The tactical bomber aircraft was used during the Nigeria Civil war to combat the Biafra forces.
The aircraft is currently on display at the National War Museum in Umuahia, the Abia State capital. The Museum showcases the military history of Nigeria with relics from the Biafra-Nigerian civil war.
To assist Nigeria in its Biafran war effort, Egypt sent six of its Ilyushin Il-28 bombers. They were delivered by Egyptian aircrews. The aircraft were delivered from Egypt and stationed at Calabar and Port Harcourt.
Egyptian and Czech pilots flew the six Il-28 bombers during the war.
The Biafrans experienced severe pummeling by the newly delivered Ilyushin Il-28 and a MiG-17 of the Nigerian Air force.
Both aircraft caused massive devastation to the Biafran troops and civilians.
The habit of the Egyptian and Czech mercenaries to bomb Red Cross hospitals together with schools, hospitals, and marketplaces did much to earn Biafra international sympathy.
In retaliation, a squadron of five Malmö MFI-9 MiniCOIN small piston-engined aircraft belonging to the Biafra forces destroyed three of the Ilyushin Il-28.
Carl Gustaf Ericsson von Rosen, a Swedish mercenary pilot working for the Biafra forces coordinated the attacks that destroyed three of the Ilyushin-28 tactical bomber of the Nigerian Air Force.
The Nigerian Civil war is otherwise known as the Biafran war. It lasted between 6 July 1967 and 15 January 1970. The war was fought to counter the planned secession of Biafra from Nigeria.
The Ilyushin Il-28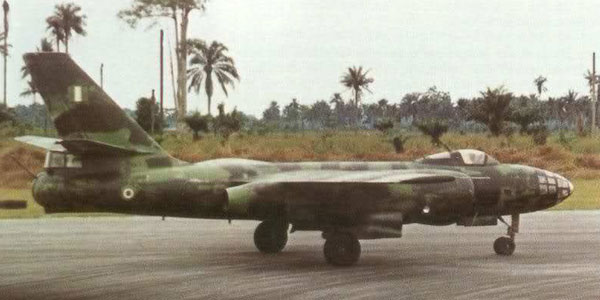 The Ilyushin-28 is a jet bomber of the immediate postwar period that was originally manufactured for the Soviet Air Forces.
The Il-28 was the Soviet Union's first such aircraft to enter large-scale production. It was also licence-built in China as the Harbin H-5.
In the 1990s hundreds of the aircraft were still being used by various airforces. That is over 50 years after the Il-28 first appeared.