See The Nigerian Armoured Vehicle Destroyed By Biafran Soldiers During The Civil War (PHOTOS)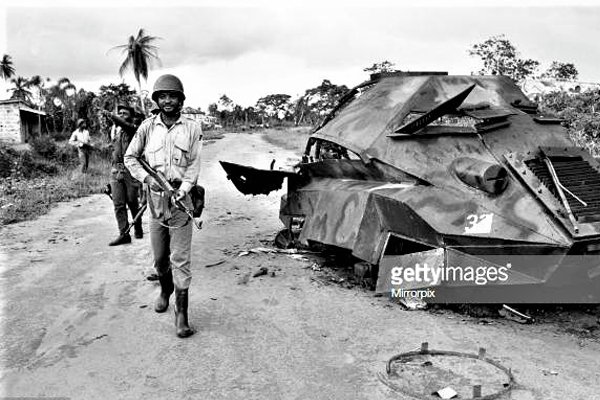 The Nigerian Civil War, otherwise referred to as the "Biafra War", represents the saddest part of Nigeria's history.
The war which was ignited by a number of factors pitched compatriots against each other. The war left millions of casualties from both sides, but with the heaviest casualties coming from the Biafran camp.
The war which commenced on 6 July 1967  ended on the 15 January 1970.
The photos were below, taken on the 11th June 1968, show some Biafran soldiers beside a destroyed Nigerian army armoured personnel carrier during the conflict.
Photo Credit: Ron Burton/Mirrorpix/Getty Images