See The War-Time Vehicles Fabricated By The Biafran Army During The Civil War (PHOTOS)
The Nigerian Civil War otherwise referred to as the "Biafra War", gave life to the expression, "necessity is the mother of invention".
This was so when the Biafran army, in a desperate bid to defend themselves, showed their ingenuity and inventiveness by coming up with various contraptions of warfare to repel the Federal army.
Some of the home-made weapons of death that they manufactured were given various names based on what they were capable of doing. For instance, the multi-barrel  "Ogbunigwe", when translated into English means mass killer.
Other warfare contractions constructed by the Biafra army include Ojukwu anti-mines (made like vehicle hydraulic jack), and anti-tank mines, for trucks, tanks and armoured personnel carriers,  Ojukwu air launch weapon system (air drop bomb), Ojukwu mortar, Ojukwu bucket and others, Grenade Launcher, etc.
The war which commenced on 6 July 1967  ended on the 15 January 1970.
Below are photos of the relics of the Biafra Armoured Personnel Troop Carrier and the  Biafran Armour Vehicles known as Red Devils. There were type A, B, C,  and D of them.
These vehicles are currently kept in The National Nigerian War Museum in Umuahia, Abia State.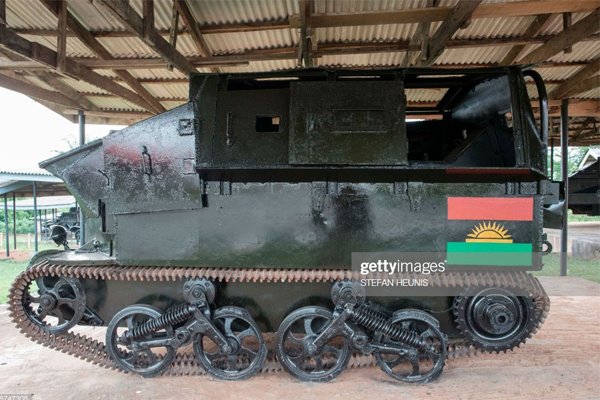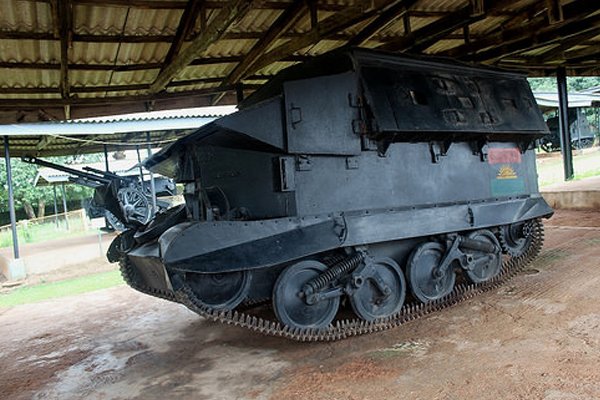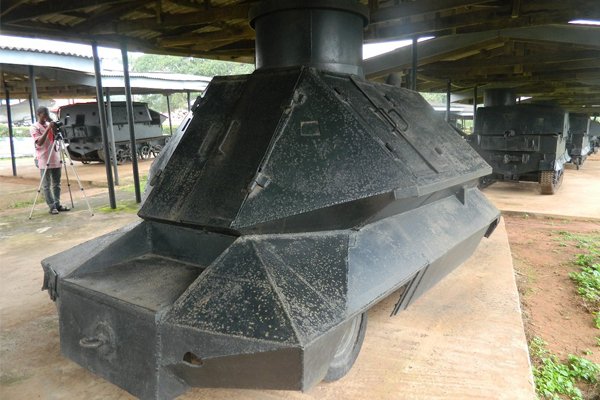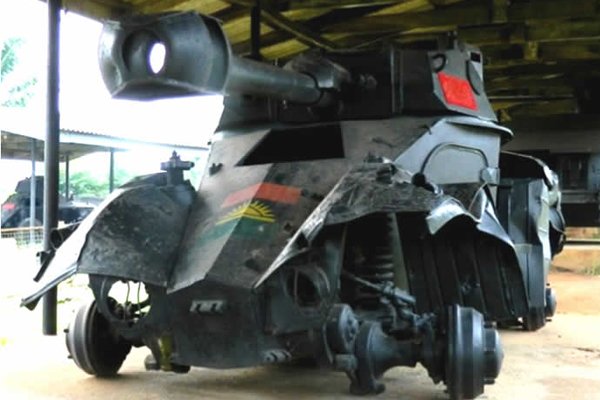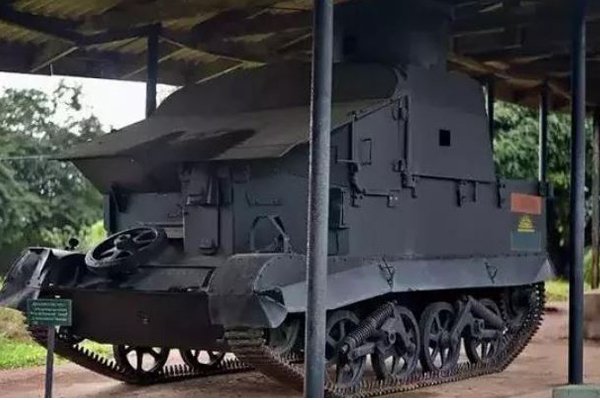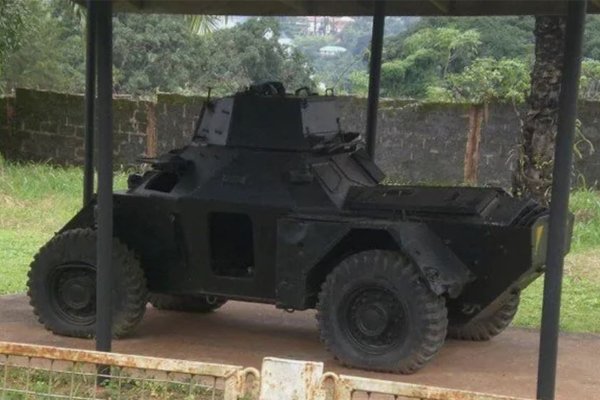 Photo Credit: Getty/DAILYPOST/LEGIT.NG