Speeding Armored Vehicle Escorting CBN Bullion Van Crashes In Calabar (PHOTOS)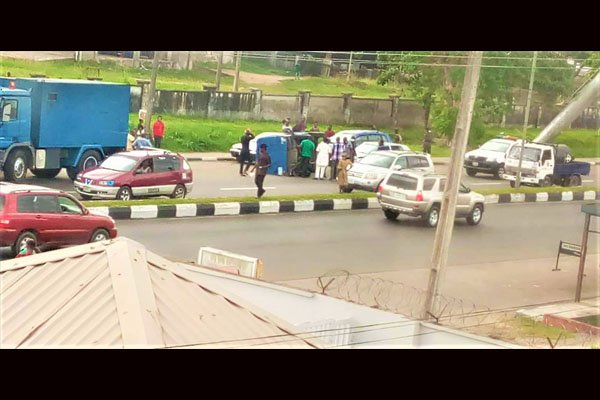 An armoured Personnel Carrier vehicle escorting a bullion van reported to be owned by the Central Bank of Nigeria was involved in an accident in Cross Rivers state.
The accident happened close to the Zenith Bank section, along Muritala Highway, Calabar.
It was reported that the armoured vehicle was a part of a speeding convoy.
The accident was reported to have occurred when the convoy tried to prevent a salon car from overtaking the convoy.
In the attempt to prevent the salon car, the armored vehicle crashed on the road.
No casualty was recorded as a result of the incident which caused a traffic gridlock in the area.
See photos below.