Mercedes-AMG And Cigarette Racing Unveils 2,700-HP Boat And A Matching One-off AMG G63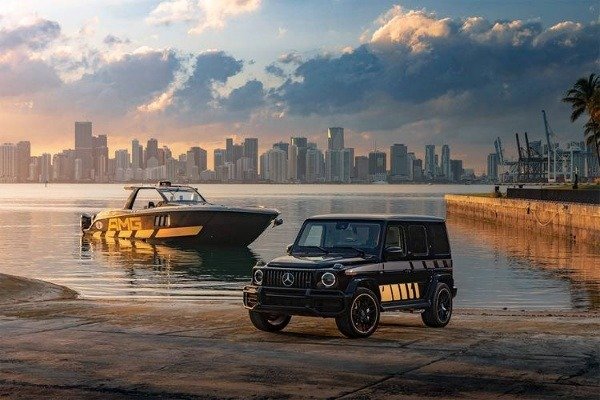 Mercedes-AMG and Cigarette Racing Team continue their longstanding collaboration by creating one-off luxury boat and Mercedes-AMG G63 Cigarette Edition.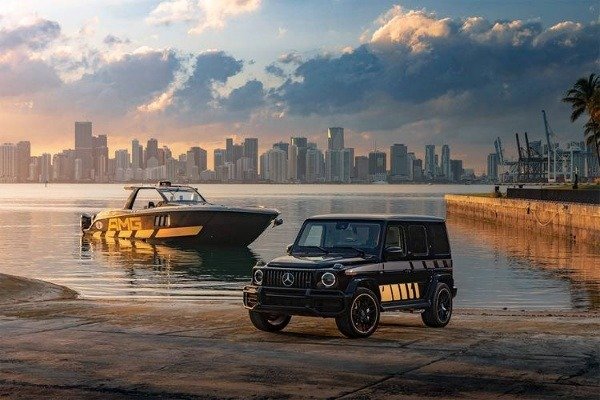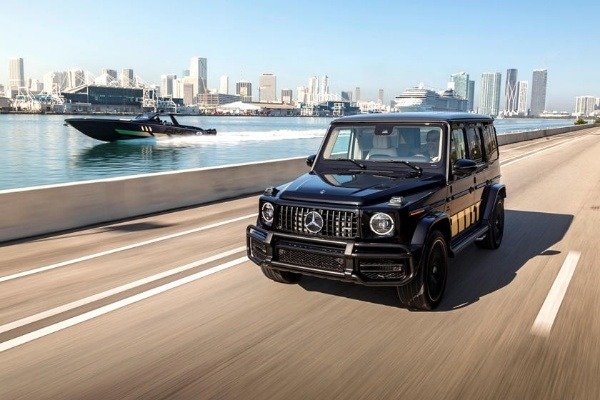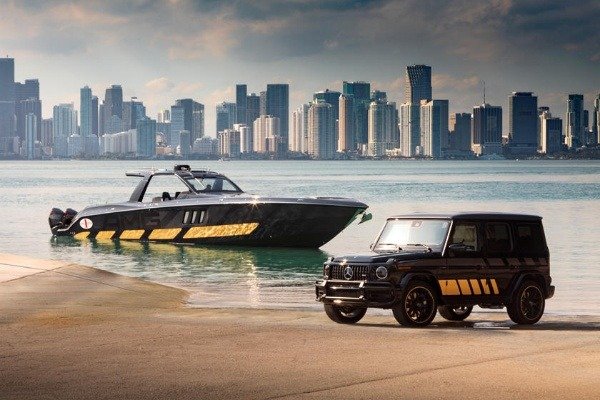 Mercedes-AMG and Cigarette Racing Team have unveiled the new 59-foot Tirranna AMG Edition luxury boat and one-of-a-kind Mercedes-AMG G63 Cigarette Edition at the Miami International Boat Show.
The striking design of the luxury boat as well as the Mercedes-AMG G63 is the result of close collaboration between the Cigarette Racing Team, the Mercedes-AMG design team and Gorden Wagener, Chief Design Officer Daimler AG.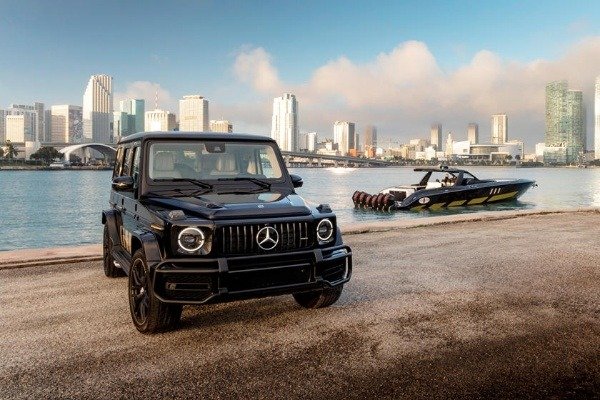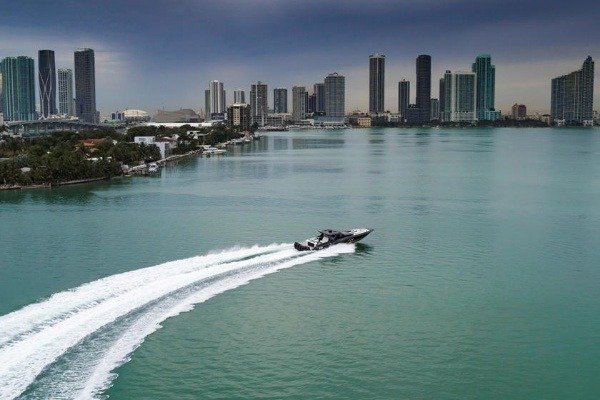 The 59' Tirranna AMG Edition represents the 12th special edition boat resulting from this strategic collaboration.
High performance on water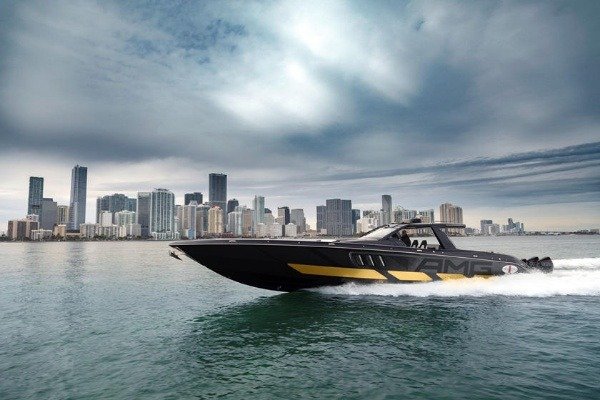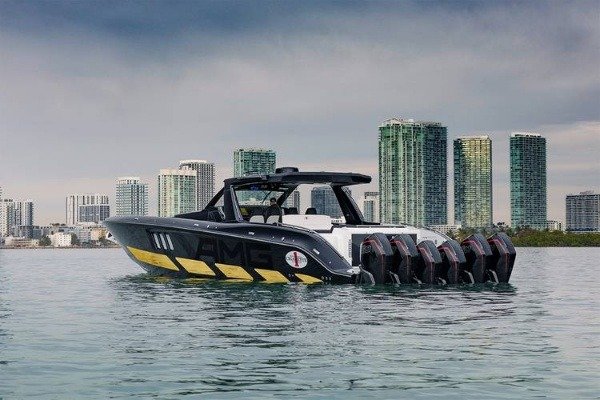 Despite its 59' length and 14' beam, the Tirranna AMG Edition is extremely agile and optimized for high performance.
It features 6 supercharged 4.6-liter V8 Mercury Racing 450R outboard engines. The 6 engines generate 2,700 horsepower, enabling a top speed of 80 mph.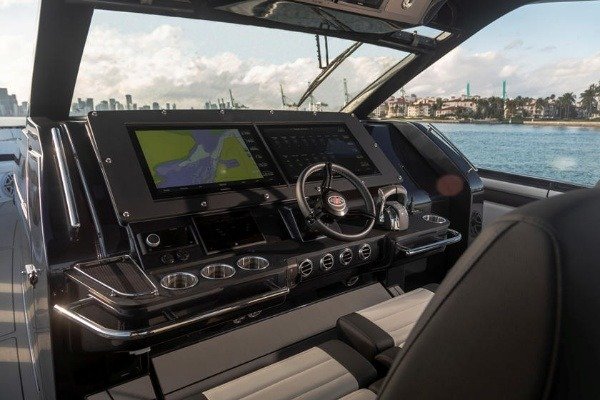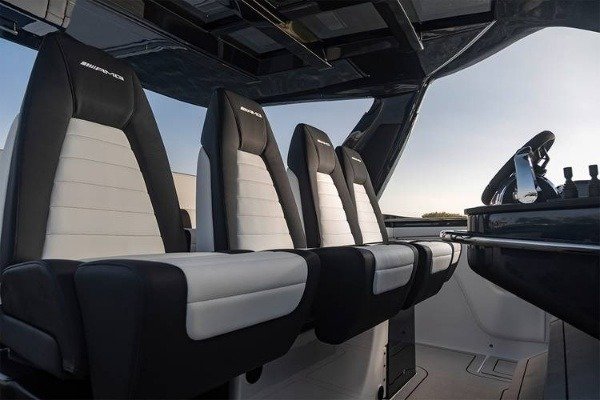 Inside the 26 passenger boat is a king-sized bed, a spacious bathroom with a separate shower, a large sofa, fridge, and a TV.
It also features Skylight blinds for privacy, as well as a 29- speaker, 5,200-watt sound system for entertainment.
G63, Driving performance on land
The Mercedes-AMG G63 offers brilliant off and on-road capability. It features the same exterior color motif of metallic black and gold, including on the 22-inch cross-spoke wheels.
Inside, the upholstery is macchiato beige and dark blue Nappa leather.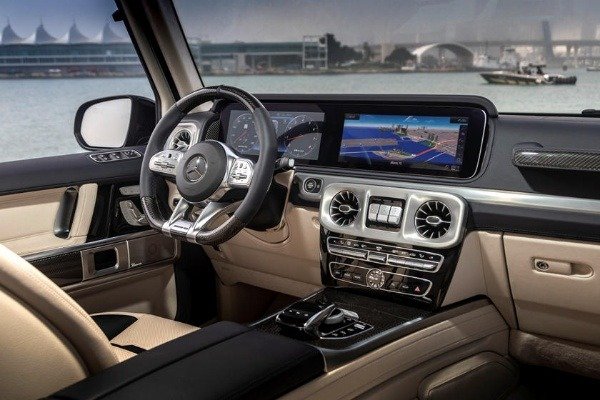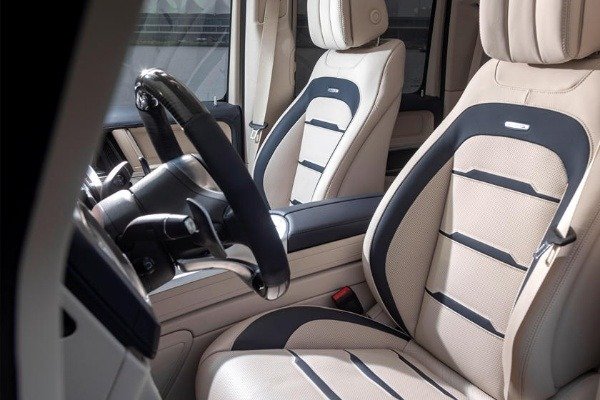 The basis for the hallmark AMG Driving Performance both on and off roads is provided by the 577 hp 4.0-liter V8 biturbo engine.
The G63 AMG RIDE CONTROL suspension can also adjusts the damping at each wheel to the current requirements. This ensures ideal driving characteristics in a variety of conditions.
The Miami International Boat Show is open to the public from February 13-17, 2020 at the Miami Marine Stadium Park & Basin.