Nigerian, Oladele Ogbeyemi Converts Mazda 323 Into Metal Art (Photos/Video)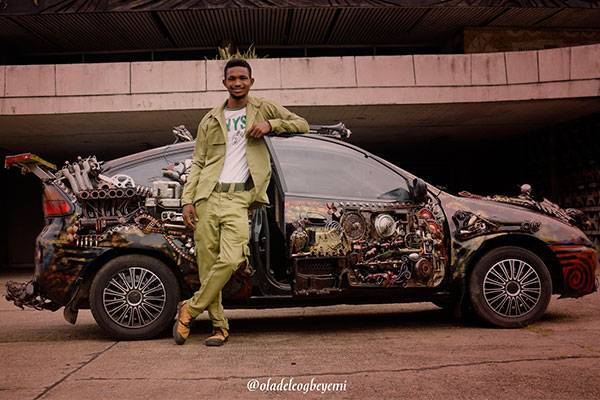 A Nigerian Graduate, who is currently observing his National Youth Service Corps (NYSC) service year, Oladele Ogbeyemi has rebuilt a Mazda 323 Metal Art using scrap metals and other waste materials.
Ogbeyemi, who graduated from Yaba College of Technology based in Lagos, says he saved his allowance for six months to be able to rebuild the car. "Instead of spending my allowance for daily upkeep which is the general norms for service corps members, I saved to achieve this design." He also noted that he achieved the design during the recent lockdown imposed by the country's government.
Mazda 323 Metal Art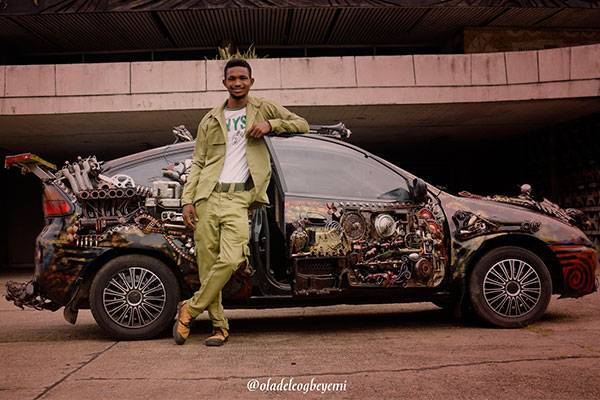 Commenting on his feat, Ogbeyemi said, "As a present NYSC member, with number LA11C/11514, this project kept me busy during the lockdown.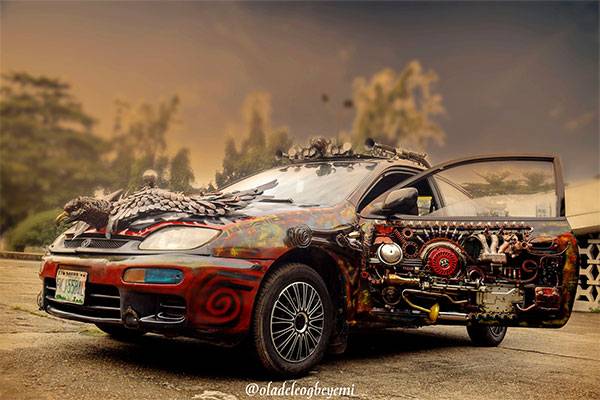 "My inspiration in creating this art piece is as a result of my passion in converting discarded materials into arts.
Ogbeyemi opined that discarded materials usually cause environmental pollution in several ways. However, he noted that he has found a way of recycling and converting them into sculpted arts."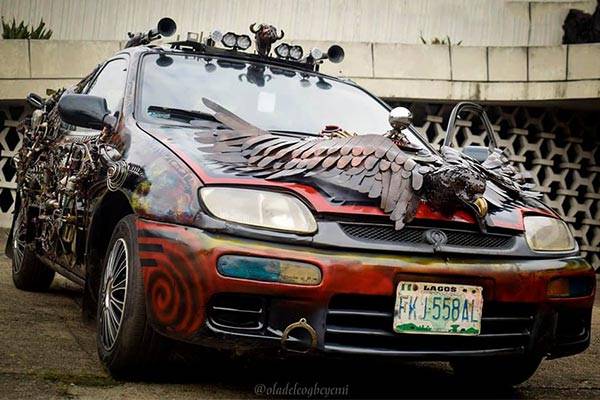 He further said, "Accoiling these materials which consist of scrap metal, plastics, spoilt generators retired tools etc and refashioning this Mazda 323 brings some sense of fulfillment to my heart.
Social media users across the globe have trailed the talent with accolades and commendations for the creativity exhibition.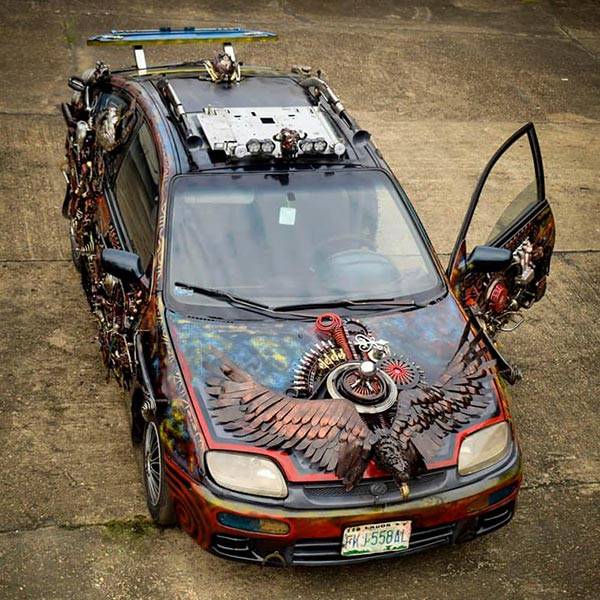 Reacting to the achievement, Monarch Ofure Emmanuel, a Facebook user commented "Congratulations on the success. More grace and more success. Greater heights in Jesus name".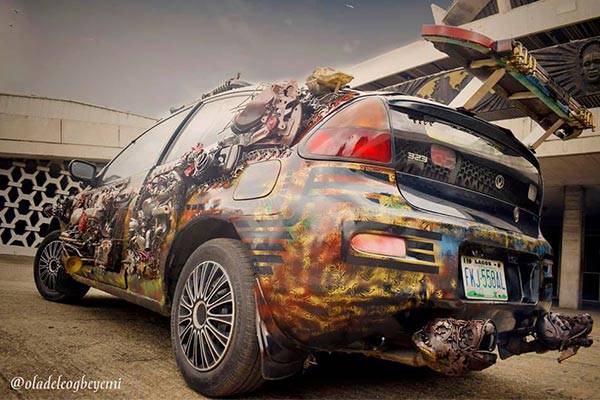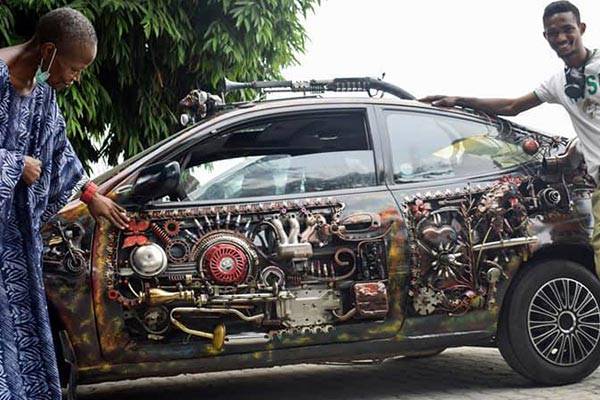 Somewhere else, David Adebayo described the innovative design as awesome. "This is amazingly awesome…. well-rendered and spitting fire… very pleasing to the eyes…. all I can say is well-done boss," he said.
For Idowu Olaitan Olaoti who couldn't hide his excitement, he said the design is amazing. "Amazing!!! Mouthwatering!!! Awesome.  Oboy keep up the good work dear. I'm proud of you. "I knew you were a focused type many years ago in Orile Iganmu when the journey just began. God is your strength. In fact, I'm overwhelmed."
Autojosh.com had never relented in reporting  Nigerians exhibiting their creativity in building and redesigning automobiles. Stay tuned for more.
Video of the Mazda 323 Metal Art
Also See: Buy and sell cars faster on Carmart NG