Mazda Unveils Rugged Looking CX-50 SUV With AWD As Standard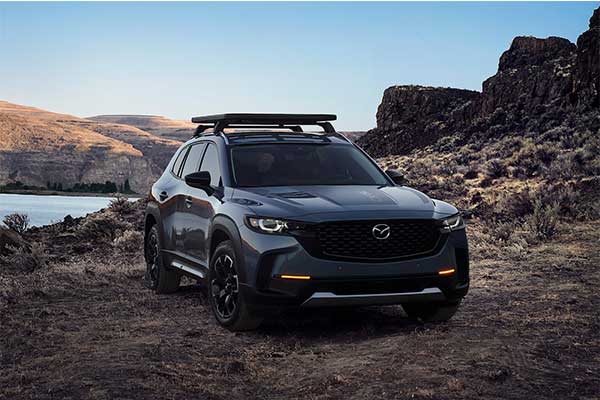 Mazda on Monday launched a new SUV called the CX-50 which is aimed to take on the likes of the Toyota Rav4 and Honda CR-V with its rugged looks and smart engine options.
The rugged-looking off-roader is the Japanese brand's attempt at a rugged off-roader that doesn't sacrifice too much on-road performance in the pursuit of capability.
Set to be built at Mazda and Toyota's new joint plant in Huntsville, Alabama with production starting in early 2022, the CX-50 will hit dealer showrooms next year.
Powering the CX-50 is a naturally aspirated 2.5-liter four-cylinder, while the turbocharged 2.5-litre option is available. Power figures will be revealed at a later date. Both of these engines come paired to a basic six-speed automatic transmission and all-wheel drive. Mazda says that a hybrid model and more electrified versions of the CX-50 will be available down the line.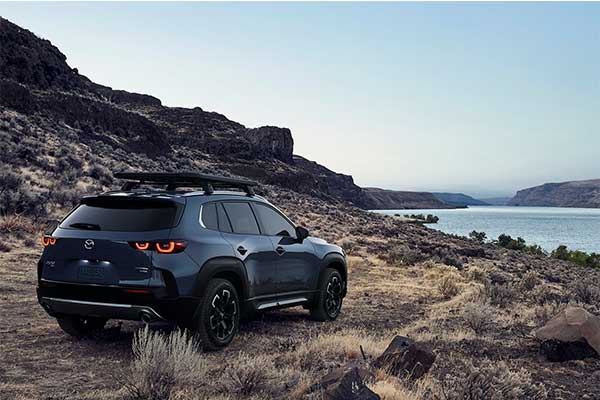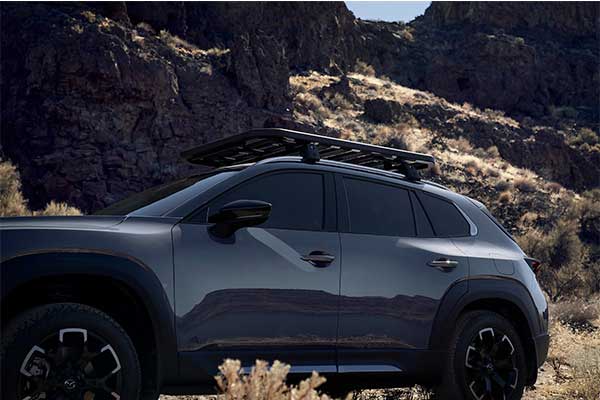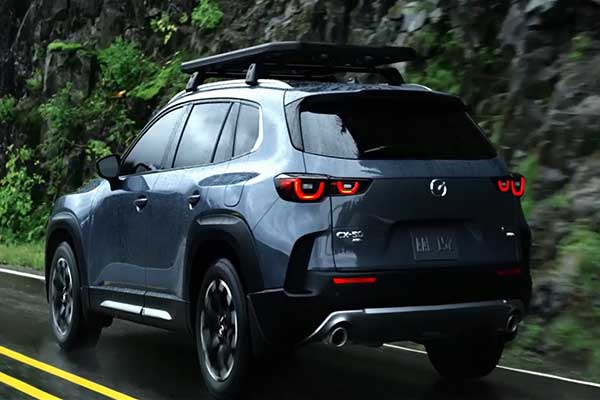 The CX-50 will also come standard with a drive mode selector known as Mazda Intelligent Drive Select, or Mi-Drive. This system provides the vehicle with specific settings for handling a variety of conditions, including off-road terrain and towing, according to Mazda.
Further alluding to the lifestyle nature of the CX-50, Mazda has added underbody protection similar to what you find on off-road vehicles.
The outdoorsy theme continues inside where trim choices have been inspired by the technical material found on outdoor gear. A panoramic moonroof, a first for Mazda, will also be available on the CX-50.
Inside the CX-50, the dashboard is very similar to what you see in all modern Mazda vehicles. A touchscreen is mounted on the upper part of the dash and it's controlled by a knob on the centre console. The more expensive trim levels feature plush materials such as leather upholstery, available in a nice shade of brown, and a panoramic sunroof will be optional.
"The CX-50 has been developed for North America, particularly to support the active and outdoor lifestyles of customers in this region," said chief exec Jeff Guyton. "The CX-50 encourages people to immerse themselves in nature without compromising on the premium design and outstanding on-road performance Mazda is known for." He added